John Stones explains why Man City have the edge over Liverpool – 'we don't get sucked in'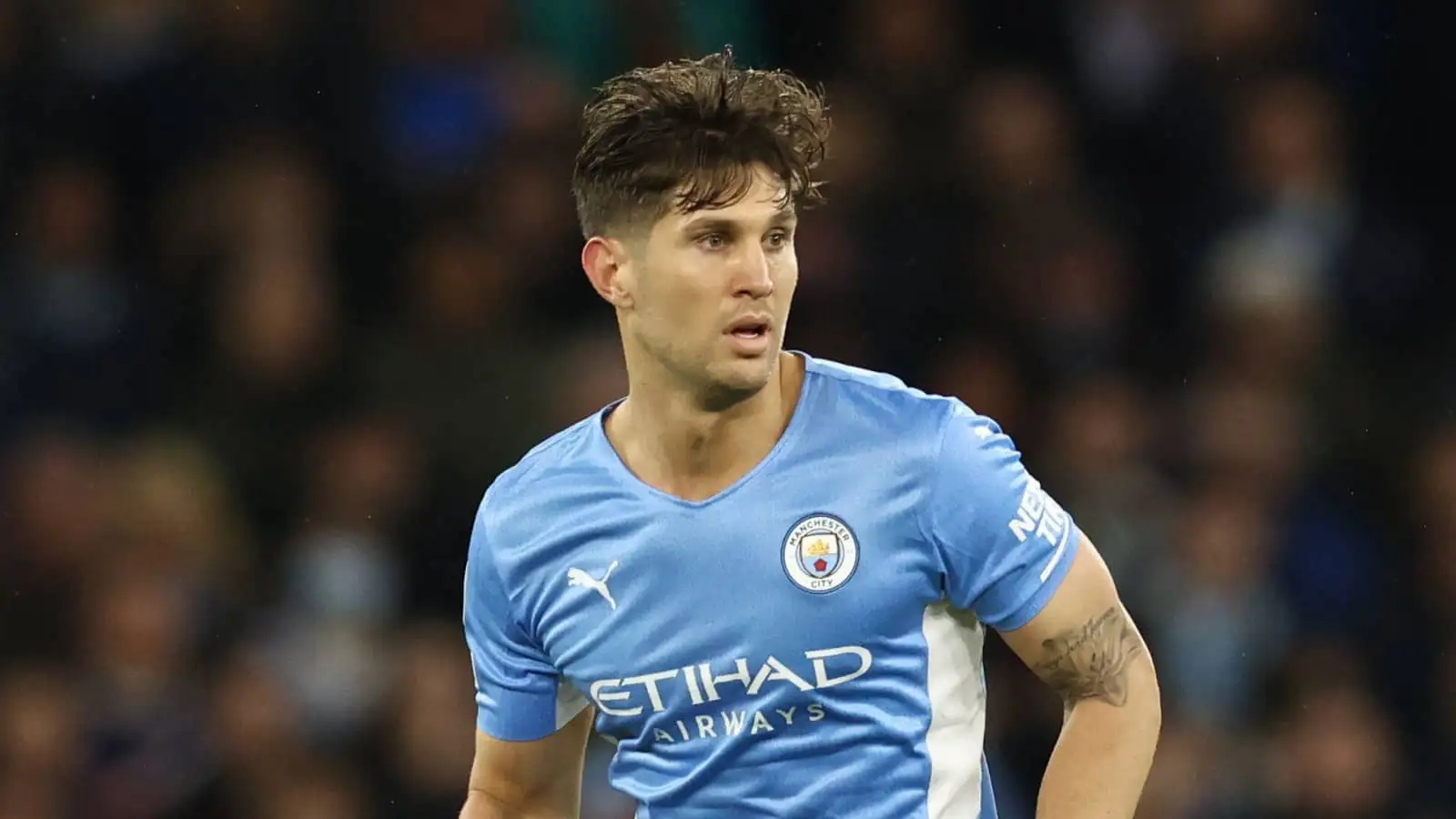 John Stones reckons Man City's greater experience in close title races could help them see off Liverpool this season, and dispelled one particular narrative heading into this weekend's crunch clash.
The Liverpool v Man City rivalry has lit up the Premier League in recent seasons. City edged out the Reds in 2018/19 by a single point to leave Jurgen Klopp's side empty-handed despite notching 97 points.
City withstood the pressure in the latter stages of that campaign, winning their final 14 matches in a row to show they could not be broken mentally.
Liverpool roared back in style the next year, amassing 99 points to lift their first Premier League title.
An unprecedented injury crisis scuppered their title defence the year after, but in the current campaign, the two great rivals are once again waging a fierce battle to be crowned champions of England.
The two clubs square off at the Etihad on Sunday with just a single point separating them in the table.
And via ESPN, City centre-back John Stones explained why City have what it takes to hold off Liverpool's charge after they erased an earlier 14-point deficit.
2019 title race will serve City well – John Stones
"It came down to the last game [in 2019], so we've been in these situations before and the experience of that time we definitely learned from," said Stones.
"We went 14 games unbeaten and we know every game is so important to us.
"We don't get sucked into all the outside noise and concentrate on what we do. That's all the time I've been here we've been very focused and tunnel vision on what's ahead of us.
"Everyone in that dressing room wants to come out on the winning side and we'll do everything in our power to do that."
One overarching storyline surrounding Sunday's clash is that the victor will go on to lift the title.
Given the respective strength of the two squads, it is entirely possible the victor wins their remaining matches and thus cannot be caught.
However, Stones refuted the notion that Sunday's game is indeed a title decider.
"I don't think so," the England defender added. "I don't think about it too much like that because you can get carried away.
"Obviously it's an important game, we're first and second in the table – everyone knows that – but we have to concentrate on us and how we play our football and don't change our football.
Who is better out of Liverpool v Man City?
Ally McCoist exclusive interview
"We're human beings and we know what is riding on this game and how important it is to us but every game this season has been a final to us so we don't approach this any differently.
"There's obviously that extra buzz about the game personally and what it means but it is just another game. It doesn't necessarily mean what will end up by the end of the season."
Sunday's outcome could go a long way to determining the destination of the Premier League trophy. However, Man City – like Liverpool – are also competing on two other fronts.
Both clubs will square off in the FA Cup semi-final the weekend after and both will take leads into the second legs of their Champions League quarter finals.
"This week is vital for us in how we prepare and we stay calm about that because we've been in situations like this before," Stones added.
"We try to keep on a winning run and keep as many clean sheets as we can and keep improving as individuals and as a team.
"We approach it the same as we do Carabao Cup, FA Cup, Champions League.
"Whatever, whoever we play and I think that's why we've been so successful over the years.
"Especially with the respect we give to the opposition and how we concentrate on ourselves and know what we can affect, which is how we train this week, prepare this week mentally and physically and give everything for ourselves and our team-mates."