Mohamed Salah: Saudi delegation in London with Liverpool offered outrageous bid; Reds teammate reveals how saga will end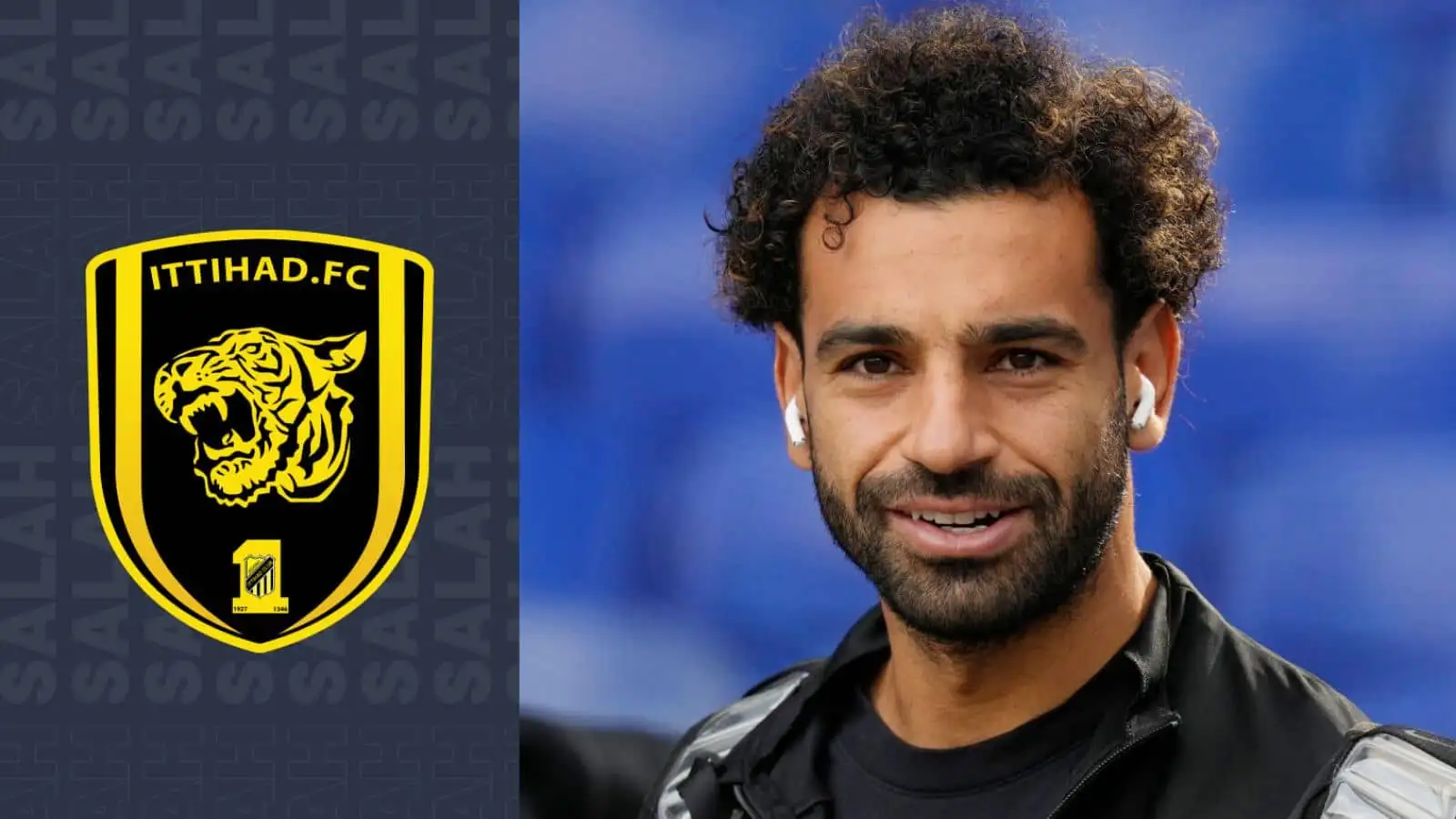 Officials from Saudi Arabia have arrived in London as their final push to try and convince Liverpool into the record-breaking sale of Mohamed Salah reaches another new level, to leave the Reds fearful of a not-so-happy ending in their quest to keep the star.
The future of the Egyptian star has been a hot topic for weeks, amid claims Al-Ittihad are prepared to stop at nothing to make Salah their highest-profile signing yet. Armed with unlimited pools of cash, the Saudi Pro-League side are willing to make Salah the highest-paid sportsman on the planet with as salary in the region of £1.5m a week.
If that wasn't enough, they are also prepared to shatter the £197m transfer record PSG paid for Neymar back in 2017 to get a deal for Salah – the biggest sports name in the Arabic world – over the line.
To help their campaign bubble along, there have been mischievous headlines claiming Salah has told his teammates he wants to make the move, while the star has already been in Jeddah to agree terms on a lucrative contract.
Liverpool's stance, however, remains unchanged. When rumours of their interest in Salah first emerged, it was claimed they were prepared to pay an initial £60m for his services. By the time that concrete first offer arrived on the Anfield desk last week, it had topped an astonishing £150m. Now there are claims gathering that the new offer will be for an outrageous £200m.
READ MORE: Liverpool tipped to send dizzying offer to Arsenal for the 'best possible' Salah replacement
Saudis get serious in quest to sign Mohamed Salah
With two years left on his deal, it remains to be seen just how long Liverpool can hold out for. And while in brilliant shape and still in the peak of his form, there must be questions raised about how long the 31-year-old can maintain his own high standards.
To that end, Paul Merson has already suggested they cash in on the star and buy Bukayo Saka with the money.
Jurgen Klopp, for his part, remains completely unmoved. He is determined Liverpool reject any offer that comes their way and made his feelings on the matter crystal clear. Furthermore, Klopp is also utterly convinced that Salah remains completely committed to the Liverpool cause.
The Saudis, though, are absolutely not going away. And according to the Daily Mail, a delegation of officials have arrived in the UK to present Liverpool with their latest bid. And this time, it seems they are not prepared to take no for answer.
As a result, they will submit a world-record £200m bid to Liverpool in the next 48 hours. They could even go higher, or even ask Liverpool to name their price, if the bid is rejected. But plainly, Al-Ittihad are absolutely not giving up on their quest to sign Salah.
Furthermore, they are of the belief that Liverpool will, ultimately, not be able to say no. While his exit will put a serious dent on their prospects of silverware this season, they believe FSG will fail to resist the cash on offer if they continue to keep raising the bar.
However, with their deadline closing on Thursday, they will walk away from negotitations if Liverpool continue to stand their ground. To that end, they do seemingly have other targets in mind.
Andy Robertson convinced he knows how Salah saga will end
Reds full-back Andy Robertson, meanwhile, is utterly convinced Salah has no intention of accepting a move to Saudi Arabia. He claims his teammate has blocked out all the noise around the links to Al-Ittihad, and that his only focus remains on helping Liverpool enjoy a successful season.
"For us we block that out, Mo blocks it out. We let other people talk about that," Robertson said.
"For us there is no concern. For us Mohamed Salah is a Liverpool player and we believe that is what is going to be the case for the foreseeable future.
"He's the ultimate professional. He does what it does, he is one of the best players in the world and he is professional.
"He lets other people do the talking, let's other people say what they have to say, but he's always been committed to Liverpool and you saw that with the performance he put in.
"The club's position was that it knocked it back, it rejected the bid and that is what the stance was.
"For me Mo has been Mo all week. He's not been affected; I've been around him a lot and he's not been affected by anything.
"Mo has reacted in the best way possible and I think you have seen that with his performance, I think he was pretty special."
Robertson is also of the belief that the Saudi speculation will soon die down and that, come the end of the week, Salah will still be a Liverpool player.
And the Scotland defender insists that Liverpool stare are used to living with such attention.
"Look, there is speculation around a lot of players and it is how we deal with it and he (Salah) has obviously done well," he added.
"Our squad is what it is and that's the squad that is going to go forward now with the window shut.
"It is about getting the most out of the squad, it is about looking forward to the season ahead and trying to do better than what we did last season."
READ MORE: Every Premier League and world star that has joined the Saudi Pro League in 2023: Henderson, Mane, Firmino…