Mohamed Salah: Saudi media claim record-breaking Liverpool deal is 'done' with star 'arriving in Jeddah on private plane'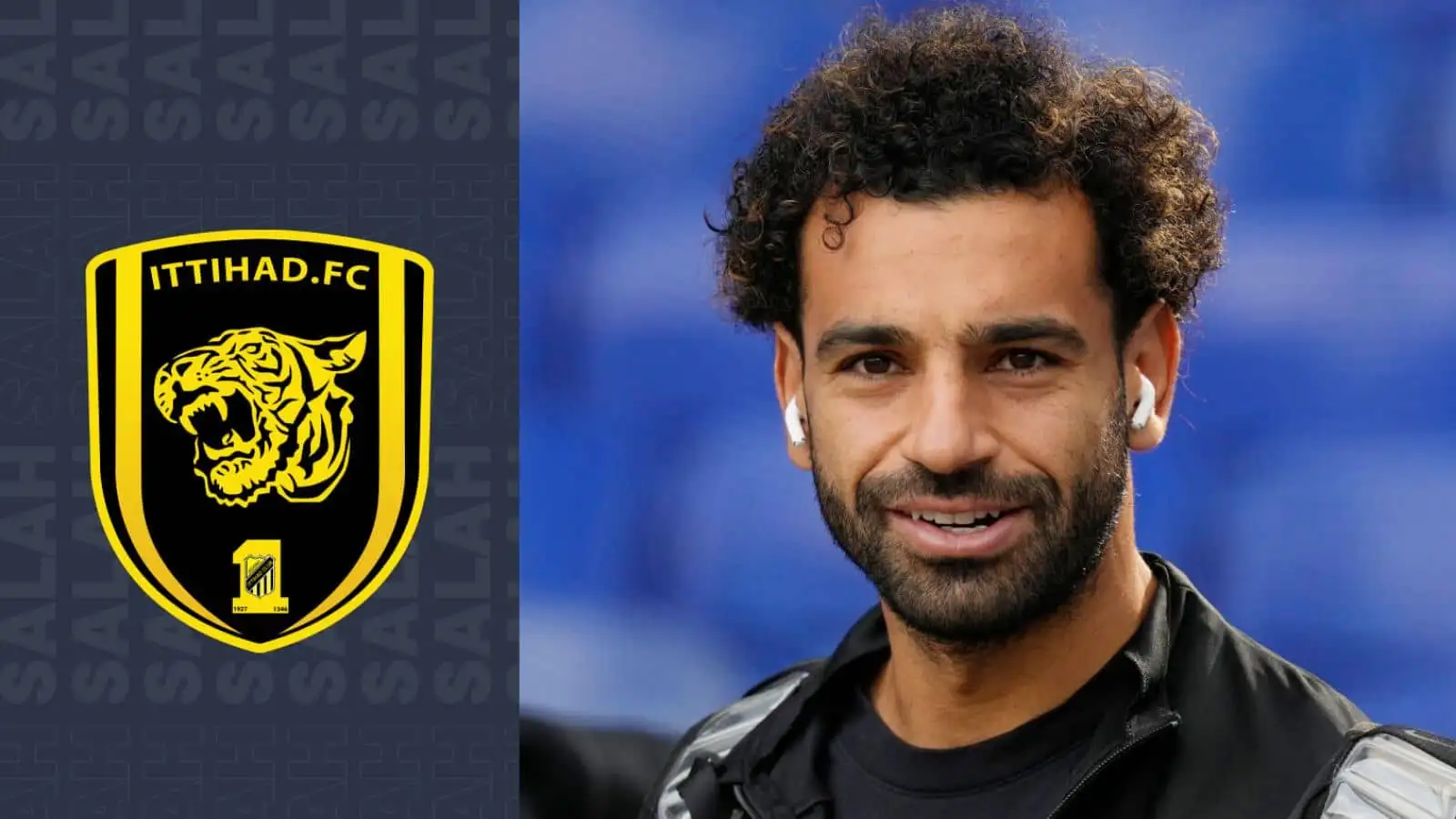 Reports in Saudi Arabia claim a mammoth deal has been been agreed to take Mohamed Salah from Liverpool to Al-Ittihad in a deal that will net the Merseysiders a new club-record transfer fee.
The Egyptian star has found himself the subject of serious speculation in recent weeks amid claims he is to become the latest Liverpool player to move to Saudi Arabia. But unlike free agent Roberto Firmino, or midfielders Jordan Henderson and Fabinho, Liverpool are very much opposed to this deal going through.
Salah, however, is the biggest name in world football in the Arabic world. An instantly-recognisable star, the signing of Salah – with Al-Ittihad leading the charge – would be seen as the country's biggest coup yet, topping the arrival of Cristiano Ronaldo, that kickstarted the whole process.
Indeed, so desperate are Il-Ittihad to sign Salah that they are prepared to offer the player world-record wages, topping the £1.3m earned by Ronaldo. That would make Salah the highest-paid sportsman on the planet.
Despite the noises being made, Salah's agent has made clear the forward remains committed to Liverpool.
However, the rumours refuse to go away and reports have suggested Al-Ittihad will stop at nothing to convince Liverpool to sell.
Those noises have provoked a worried response from Jurgen Klopp, who has made no secret of his wish to keep Salah.
"It's always a bit difficult to talk about media stories because there is nothing to talk about at the moment.
"We don't have an offer, Mo Salah is still a Liverpool player, obviously for all the things we do, he's essential and will be. There's nothing there. If there would be something, the answer would be no."
READ MORE: Salah warned he will be 'doing Liverpool dirty' as details of record-breaking transfer bid arrive
Mohamed Salah 'to sign for Al-Ittihad for £171m fee'
Klopp continued: "My life philosophy is I think about a problem when I have it. At the moment, there's absolutely nothing. I said already if there is something, the answer would be no."
Asked if he's convinced Salah remains committed to Liverpool, Klopp concluded: "One hundred per cent!"
Al-Ittihad, however, refuse to be silenced. Their initial offer was worth a reported £60m. Since then, it has been raised to £100m, £121m and £150m.
Now reports claim that a record-breaking offer worth €200m (£171m) has been lodged, with Liverpool feeling they have no option but to accept the bid.
In addition, Saudi paper Okaz, claim Salah's transfer from Liverpool to Al-Ittihad has now been agreed.
They claim the player has already touched down in Jeddah to complete the formalities of the deal and it is now just a matter of time before the switch is finalised.
It is worth highlighting that, at the time of writing, no English-based source or worthy transfer source has confirmed the move.
Salah stance on transfer revealed
However, taking to Twitter on Thursday night, journalist Ben Jacobs is adamant that Liverpool's stance has not changed.
"Liverpool's not-for-sale stance on Mo Salah hasn't changed," Jacobs stated. "No formal offer has been placed yet either. But Saudi dealmakers do still plan to table a massive bid.
"Sources indicate a €150m [£128m] initial package could even be improved to €200m [£171m] to test Liverpool's resolve."
Tweeting again about Salah's stance on a would-be move, Jacobs added: "All irrelevant if LFC stick to their position and no encouragement has been given to date to Al-Ittihad.
"But no doubt Al-Ittihad haven't just walked away. Whether they get Salah or not now they want to make a splash. Salah said to be calm and focused despite all the headlines."
READ MORE: Every Premier League and world star that has joined the Saudi Pro League in 2023: Ronaldo, Neymar, Mitrovic…