Man City approach for next PSG superstar emerges, with Guardiola favourite discussed in big swap deal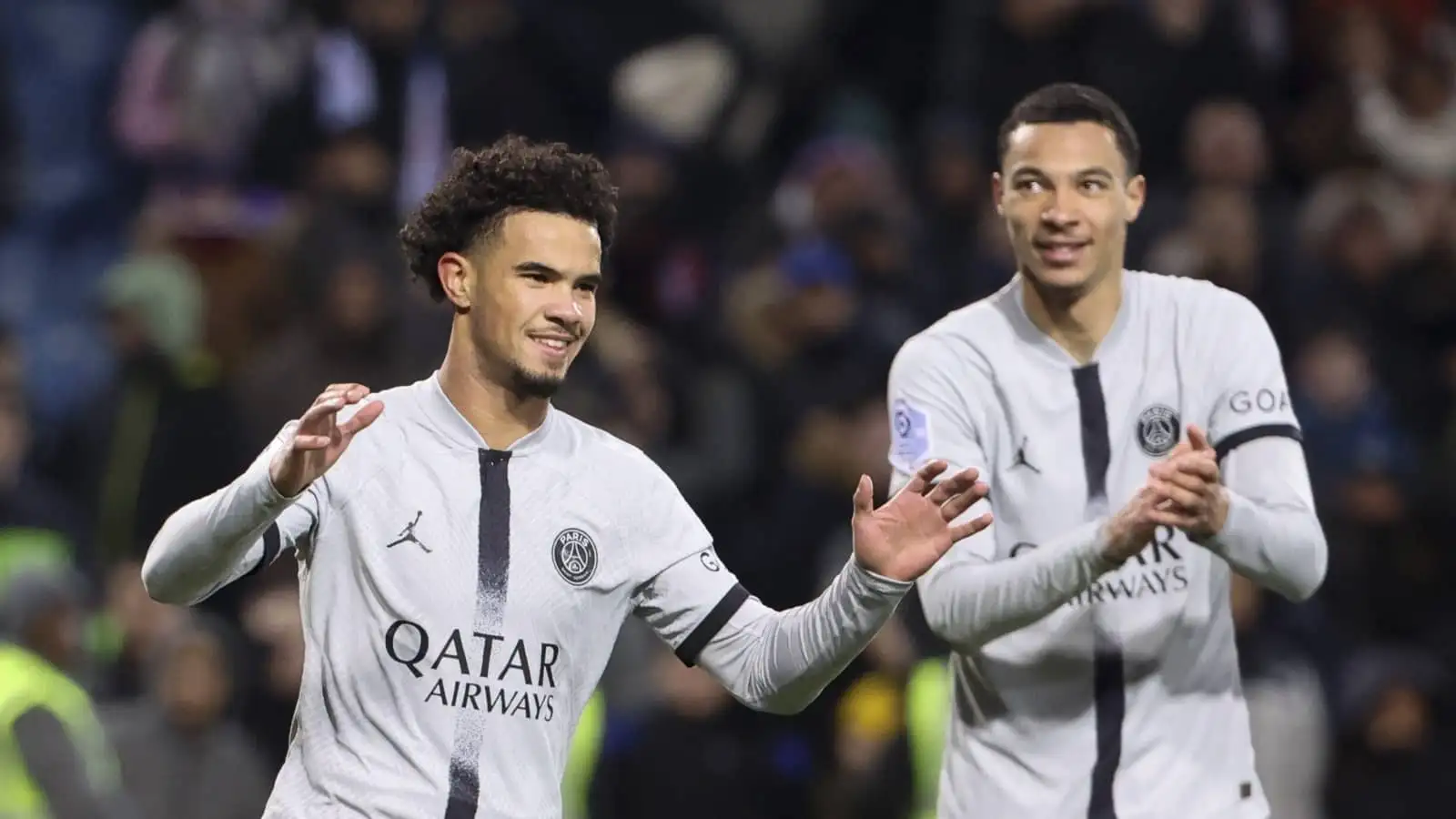 Manchester City told Paris Saint-Germain they were interested in landing rising star Warren Zaire-Emery as part of a potential deal that would have taken Bernardo Silva to the French capital in the summer, according to one source.
PSG are known to be big admirers of Silva. They were hoping to snare him away from City during the most recent transfer window, in a move which would have reunited him with former Monaco team-mate Kylian Mbappe.
PSG sporting adviser Luis Campos was also aiming to use his connections with Silva's entourage to try and finalise a deal. Campos was instrumental in signing Silva for Monaco from Benfica.
Barcelona were understood to be rivalling Campos and PSG for Silva's signature. However, City won the battle as they managed to get the attacking midfielder to extend his contract from 2025 to 2026.
Upon the announcement of his fresh terms, Silva said the decision will allow him to 'keep on winning'. He added that he 'loves the manager, my team-mates and fans' at the Etihad.
Interestingly, French football expert Jonathan Johnson has now explained how 'generational talent' Zaire-Emery could have gone in the opposite direction to Silva.
"It's well documented that PSG wanted to sign Bernardo Silva, and Zaire-Emery was mentioned when an approach was made for Silva early in the summer," Johnson said during an interview with CaughtOffside.
"PSG were prepared to include the likes of Marco Verratti and Gianluigi Donnarumma in a deal for Silva, but City were more interested in acquiring someone like Zaire-Emery, as well as, of course, a significant amount of money. That didn't come to pass, and now it looks like the 17-year-old has a role to play for Luis Enrique.
Zaire-Emery set for big PSG role after Man City failure
"If you look since the start of the Ligue 1 season, Enrique has given Zaire-Emery a significant amount of playing time. It seems he's part of this settled midfield three, and he really is establishing himself as a generational talent and a big part of PSG's future.
"He's also well on his way to becoming a full France international and is currently coming through the Under-21s under Thierry Henry, so this is certainly a player to keep an eye on, and it's not surprising that there was interest in him this summer, whether on loan or in swap deals, but PSG were reluctant to ever consider that possibility."
It makes sense that City were interested in acquiring Zaire-Emery in the summer. As Johnson points out, he has top-class potential and Pep Guardiola would have loved to have taken him to the Etihad and helped him fulfil that.
But it seems Zaire-Emery is destined to take up the mantle of PSG's new talisman, should Mbappe go through with the Real Madrid transfer that is so widely expected of him.
While City will be disappointed about missing out on the wonderkid, they can of course rely on Silva for a few more seasons.
Guardiola is also now able to use Matheus Nunes, who was captured in a £53m deal from Wolves.
Meanwhile, City icon David Silva has revealed who he thinks will be able to challenge Guardiola's side for the Premier League title this season.