Man City told 'incredible' Eden Hazard-like forward will be 'real nuisance' as they near transfer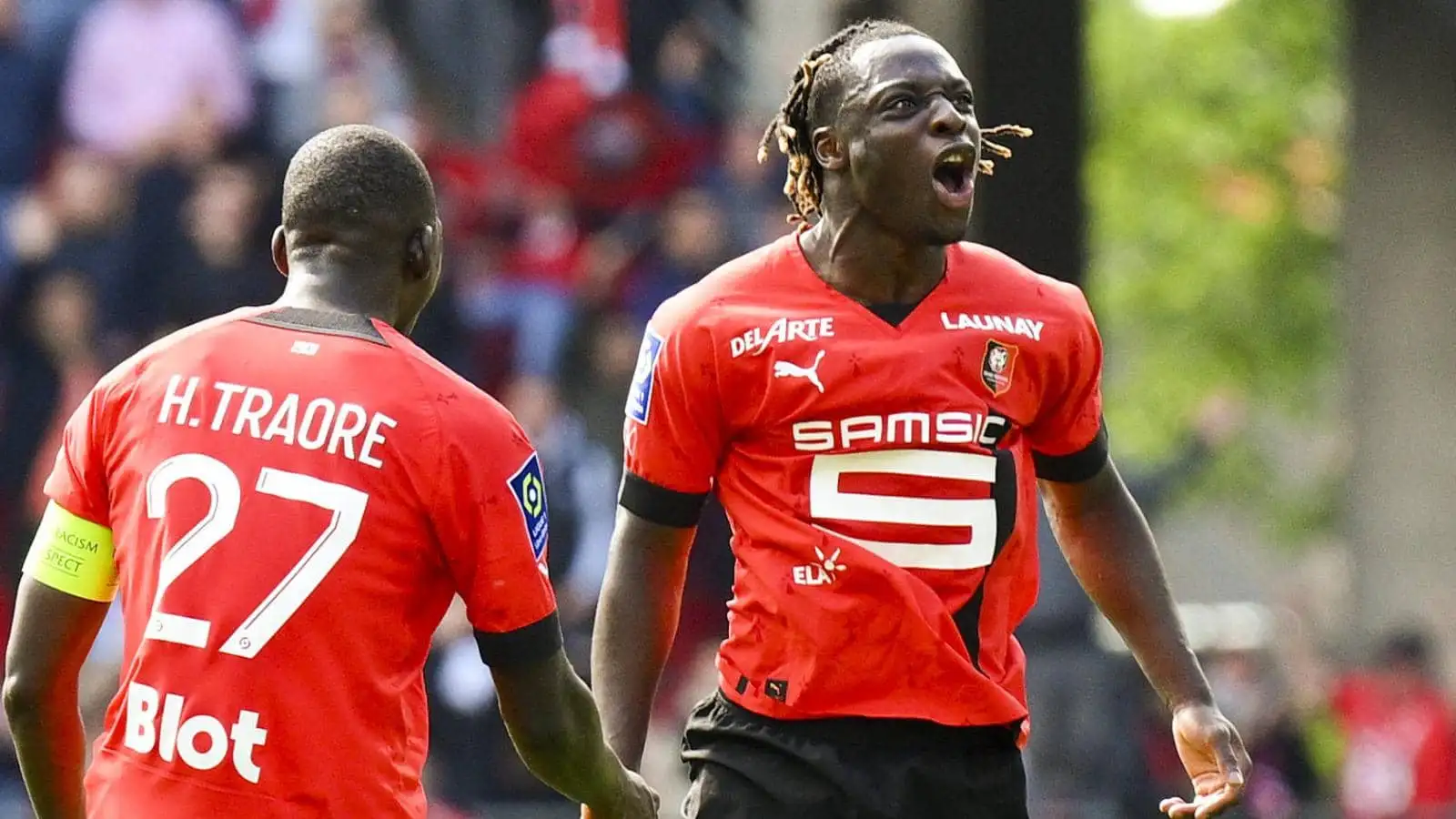 Manchester City have been told that attacking target Jeremy Doku would be an "incredible" asset for them, and will "scare opponents" in the Premier League.
City signed integrated two forwards into the side last summer, and that went relatively well for them. They signed Erling Haaland and brought Julian Alvarez into the squad, after loaning him back to River Plate for a season.
Haaland smashed the Premier League goals record in a single season, and Alvarez scored 16 goals in all competitions, showing himself to be one of the best understudies in England.
Pep Guardiola rarely gets a transfer wrong, and that showed especially in the signings of those two men.
The attack has been weakened this summer, though. After a season in which City scored 94 goals in the league and bagged at a similar rate in other competitions, star winger Riyah Mahrez left for Al Ahli.
He was directly involved in 28 goals in all competitions last campaign, so he'll be a loss for City, and his exit of course means there are less options up top now.
However, Guardiola's side are in the process of attempting to replace the Algerian.
They've been in the mix for Rennes winger Doku for a while, and it was recently stated they're confident of finalising that move.
Doku will be a 'nuisance' at Man City
Former Premier League and Belgium footballer Philippe Albert has heaped praise on the forward, who he feels will take to the move like a duck to water.
"He has incredible qualities that we discovered at Anderlecht," he told RTBF.
"I don't think the step [to Manchester City] is too high. He has the qualities to impose himself in the Premier League, or any other league in the world.
"If he is physically at 100 per cent, he will make his mark and scare the opponents. He's a bit like Eden Hazard at the beginning of his career, with double and triple gears that can really hurt [defenders]."
Albert feels Doku would be a perfect replacement for Mahrez, given he's a naturally right-sided winger, but could play on either side of the attack.
"In England, he would be a real nuisance," Albert added.
"He can play on either flank, but I still believe that a player has to play on his favoured foot. So I would put him on the right.
"The role of a winger is also to feed the striker."
Doku scored six goals and provided two assists for Rennes in Ligue 1 last season, and playing under Guardiola could see him unlock his potential and see some better returns in future.
READ MORE: Liverpool panic and put three ruled-out names back on midfield shortlist to avoid disastrous outcome