New deal in pipeline for Man City lynchpin, as plans made for signing in similar position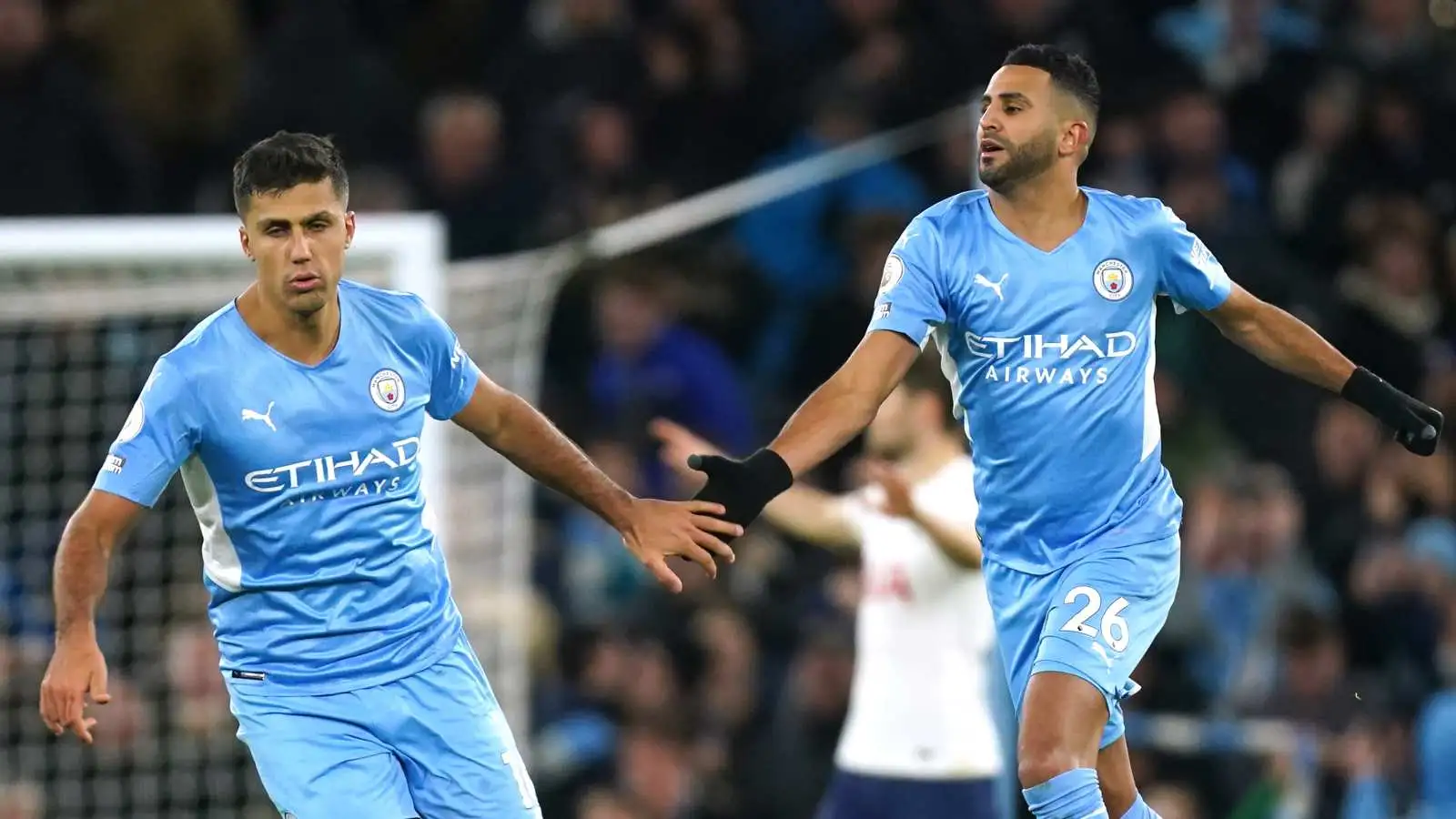 Manchester City are preparing a new contract for defensive midfielder Rodri, according to a report that claims they are also looking to make a signing in his position.
Rodri is currently in his third season as a Man City player. He joined them from Atletico Madrid in 2019 and has been a regular ever since. Indeed, he surpassed the 50-appearance landmark in each of his first two seasons with the club.
The Spaniard is under contract at the Etihad Stadium until 2024. Therefore, according to the Daily Telegraph, the Premier League champions are working to extend his deal.
They would not want to risk losing a player who has been a pivotal part of their recent success. Hence, he could be the next in line to receive new terms in Manchester.
Ederson, Ruben Dias, John Stones and Joao Cancelo are the other Man City players to have signed contract extensions so far this season. The club are protecting themselves for the long-term and are ready to repeat that work with Rodri.
At the age of 25, City see him as a crucial part of their future. He has been a standout midfielder in the Premier League, so they want him to remain theirs.
However, the Telegraph hint that stronger competition could be coming for his place.
Fellow holding player Fernandinho is out of contract at the end of the season. With that in mind, City are scouring the market for potential replacements.
Savio ready to join Manchester City from Atletico Mineiro
Brazil youngster Savio is ready to sign for Manchester City and be loaned instantly to PSV
One option could be Aurelien Tchouameni of Monaco, the report claims. But his asking price will be high and they do not want to eat into their budget for striker target Erling Haaland.
The Borussia Dortmund centre-forward is available for the value of his release clause in the summer. City are among the favourites to activate it.
Man City could keep Fernandinho alongside Rodri

Thus, if that would reduce their chances of spending big on Tchouameni too, they would have to weigh up midfield alternatives. No further specific names are mentioned in the report by transfer expert Mike McGrath.
Nor is it discounted that Fernandinho will stay for an extra season. The club captain has been a long servant to City and could continue for one more year in a move that would please his manager Pep Guardiola.
But as things stand, his contract is due to expire in the summer, so there is work to do. And even if the 36-year-old stays, City must plan for the future sooner rather than later.
Their first step will be to tie Rodri down to longer terms but they could consequently explore options from elsewhere.
Much of their success under Guardiola has been built from their midfield, so it is an important department for them to get right.
READ MORE: Newcastle striker target holding out for Man City move as asking price becomes clear