Man Utd transfer news: Erik ten Hag moving relentlessly towards incredible £79m signing with two rivals blown away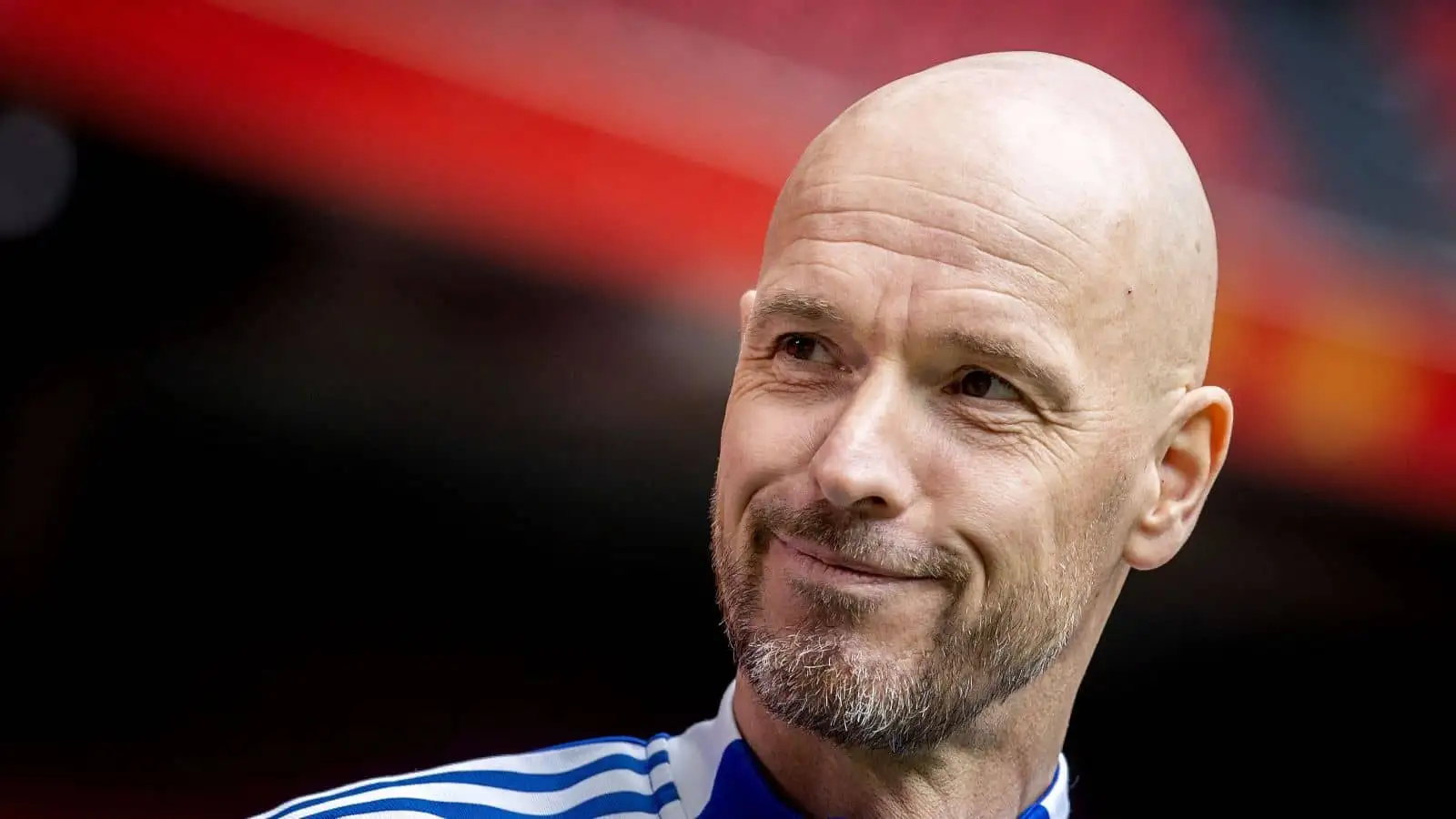 Manchester United are engineering themselves right to the front of the queue to sign Jude Bellingham, if reports in the Spanish media are correct.
The England international, still just 19, finds himself as one of the world's most in-demand stars. He has matured rapidly in the yellow and black shirt of Borussia Dortmund and already looks likely to be the big transfer story of 2023. Indeed, demand for Bellingham is seemingly growing by the week.
That chase appeared to be led by Liverpool, who are looking to seriously revamp their midfield in 2023. Indeed, their need is extremely well documented with three vacancies soon set to appear in their midfield. As such, James Milner, 37 in January, is surely now in his final season at Anfield. Furthermore, Alex Oxlade-Chamberlain and Naby Keita are also nearing the end of their deals and will likely depart as free agents.
To try and get ahead of their rivals, reports claim the Reds have already held talks with Dortmund over a potential swoop. And the Bundesliga side's interest in one of their own men may also hand them a key advantage.
However, question marks over his fee may yet stand against Liverpool. The Bundesliga side are reportedly seeking as much as £105m (€120m) for a player who does not turn 20 until June.
Those claims have since been widely deflated, with Dortmund seeminly willing to accept a fee nearer the £79m (€90m) mark. That said, reports suggest his potential buyers would need to pay that entire fee up front, instead of over installments. Were that to be the case, Liverpool would surely be out of the reckoning.
Indeed, they are far from alone in expressing interest in Bellingham.
He's also on several other club's radars, with a summer 2023 move looking increasingly likely.
Man Utd in pole position for Jude Bellingham transfer
Indeed, Real Madrid are also reportedly looking at Bellingham with intent. They will one day soon need to replace veteran stars Luka Modric and Toni Kroos – and the England star is seen as the ideal candidate.
But any Dortmund request to receive the fee up front would also rule them out of the running.
However, one club who could seemingly meet their demands are Manchester United.
Reports on Friday indicated that Bellingham was one of two prized midfield targets Erik ten Hag was pinning his hopes on in 2023.
Per Saturday's AS (print edition, 01/10), United are very much putting themselves at the front of that race for his signature. The Spanish outlet claims United are moving restlessly towards his signing. Furthermore, they suggest United have the financial muscle to outgun their two major rivals for his signature.
As a sideline, they claim Borussia Dortmund are actively looking to reward Bellingham with a new deal. That could see his contract extended beyond its current 2025 arrangement.
Furthermore, they will also offer the teenager a handsome payrise and extend his buyout clause to £131.9m (€150m). But even if that were to happen, it's assumed United will still be able to reach an agreement over his signing.
BVB face losing battle with midfielder
Bellingham appears destined to return to the Premier League next year with the clamour for his signing heating up.
And while Dortmund would like to keep him, they have history of selling one major star each and every year. The pattern has followed for several seasons now with Pierre-Emerick Aubameyang, Christian Pulisic, Jadon Sancho and Erling Haaland all departing in recent seasons.
As such, there will be few surprises if Bellingham were next.
And they stand to make an enormous profit on their initial £25m investment.
Despite that, Dortmund sporting director Sebastian Kehl insists BVB are looking to break that chain with the England star.
"Jude is very happy at the club, he is very committed to us," Kehl told BT Sport. "Hopefully he can stay over next season and for a long time. Then we come back to the beginning of the interview, we try to keep our best players.
"Jude is one of those and we try to keep them for as long as possible. But we will see what will happen but not at the moment. We would like to change the policy but we are in the market. And we would like to keep our best players longer than the last few years – it's impossible [to keep them sometimes].
"We want to play for titles and that's the most important thing for players. They want to be at a club who can improve. But in the end, money is another aspect and England pays a lot more than Germany. We have to renew our philosophy every year."
READ MORE: Jude Bellingham advised to join Man Utd with Jack Grealish related warning attached to rival transfer