Evra admits he has major Rangnick fear, as Merson names big shock awaiting Man Utd boss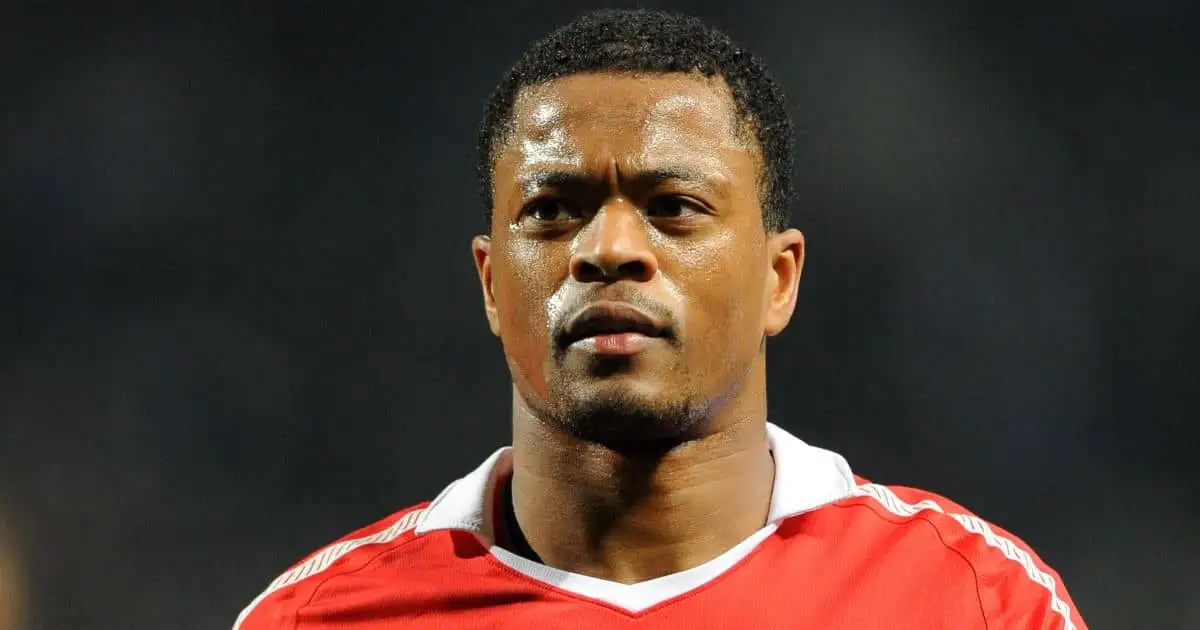 Former Manchester United defender Patrice Evra has admitted that incoming interim manager Ralf Rangnick faces an "almost impossible" job.
The Red Devils are set to open the latest chapter in their hunt for major silverware with the German coach's arrival. The 63-year-old has experience both as a manager and in the sporting department of clubs.
As such, United have hired him in the dugout until the end of the season ahead of a two-year consultancy role working with club chiefs.
But Rangnick's first priority is to turn fortunes around on the pitch. In his first game in charge – likely against Arsenal on Thursday – he will look to end United's poor Premier League form.
According to Evra, though, Rangnick faces a tough job to prove a success at Old Trafford on the pitch.
The Frenchman pointed to the fact that new managers at the club are "always compared to Sir Alex Ferguson" and do not have time to "build a legacy". Evra said that any new manager needs to "play the United way" and "be a winner".
He added in his column for the Daily Mail: "If you don't have both, like Sir Alex Ferguson, you're going to have a short time.
"It is almost an impossible, because nothing is impossible in life. But you need full support, patience and you need results, you need to win major trophies."
Man Utd want title triumph
Ralf Rangnick could unlock Anthony Martial's potential, according to Louis Saha
Former Manchester United forward Louis Saha believes that the imminent arrival of Ralf Rangnick as Uniteds interim manager can unlock the potential of bit-part forward Anthony Martial, with more news on Jan Oblak and Donny van de Beek.
"The next manager who comes to United and wins the league will get support for at least two or three years," Evra said. "That's what the fans expect right now, a manager who can come and win the league.
"The FA Cup or League Cup, even the Champions League would be great, but the fans want the league. That is the most important thing and that's what you have to target. When you win the league, you can have more time.
---
Bielsa departure talk grows as Leeds United worries mount
---
Let's be realistic, this season's league title is out of reach. But the Champions League? Anything can happen. If you have like a lucky draw, you can go right to the end."
Rangnick helped breathe new life into Schalke and Hoffenheim earlier in his coaching career. More recently, his global sports director role in Red Bull's football stable helped put RB Leipzig and RB Salzburg on the map.
Merson makes Rangnick, Man Utd prediction

However, Paul Merson noted that Rangnick comes into a completely different environment at United.
"When you're asked to go to one of the biggest clubs in the world and they already have superstars and you've got to make them play… it's all right at Schalke and Hoffenheim because they're going to listen and they want to get there," he said.
"These [United] players are there and you have got to get them to go again.
"I think this is going to be difficult, this is going to be a lot harder than what people think.
"What I'm hearing is it's like a gimme, he'll come in and that will be it. That Man Utd are lucky. I'm not sure about that."
Reports claim that Rangnick already has a plan in mind for the January transfer window.