Carragher ruthlessly slams Man Utd for signing of A-list name, with top £100m replacement already needed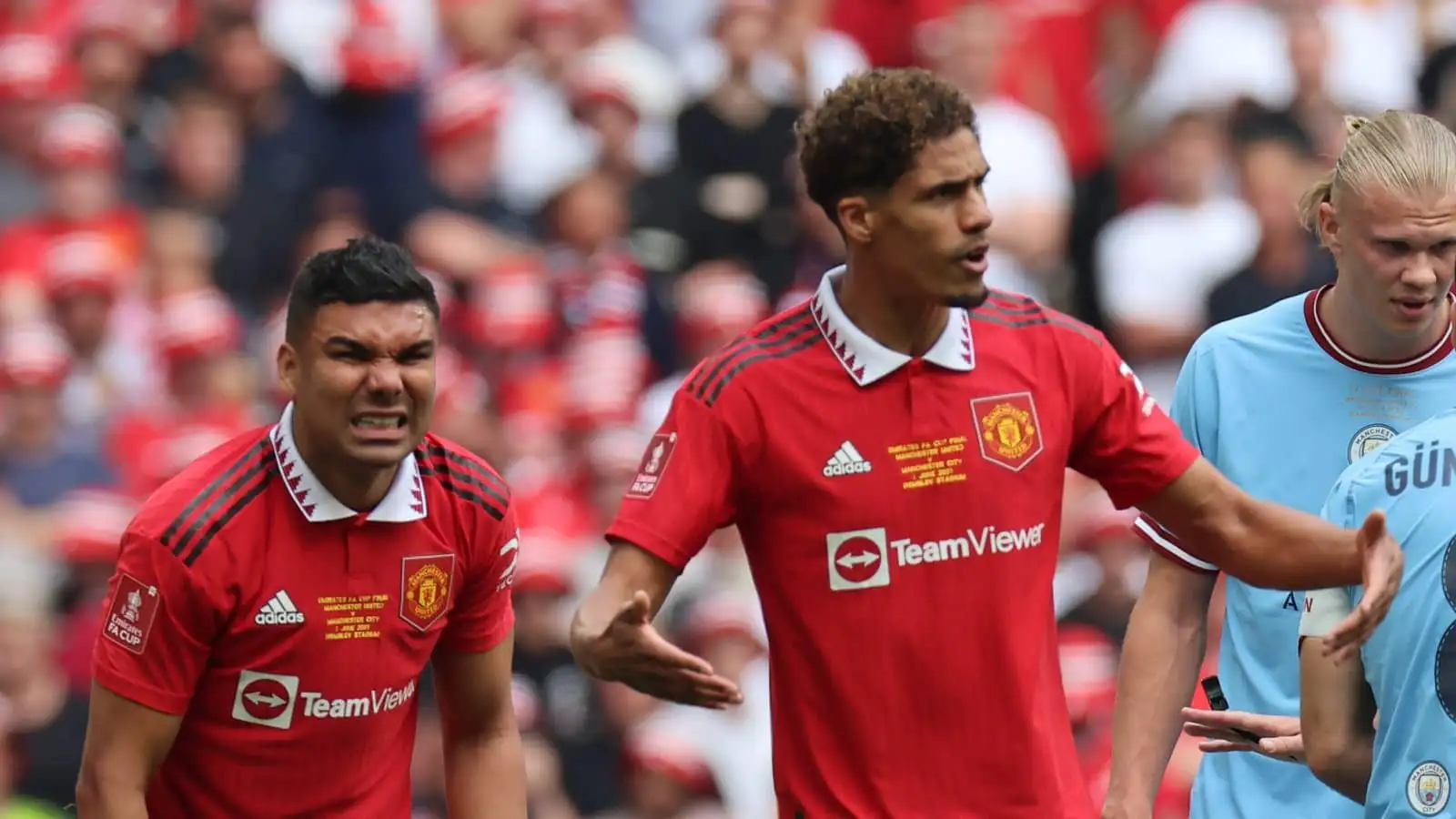 Jamie Carragher has criticised Manchester United for the signing of Casemiro, as the former Real Madrid star will need replacing in the near future due to his age.
Last summer, Man Utd paid Madrid an initial £60m for the battle-hardened midfielder, though the deal had the potential to rise to £70m through add-ons. The Red Devils opted to sign Casemiro after spending several months pursuing Barcelona's Frenkie de Jong and ultimately coming out unsuccessful in that chase.
The capture of Casemiro raised eyebrows. While Man Utd fans were impressed with the calibre of playing their club was bringing in – Casemiro helped Madrid win five Champions League titles after all – some pundits expressed concern about his age and contract.
Despite the fact Casemiro was 30 at the time, Man Utd handed him a major four-year contract rumoured to be worth £350,000 a week.
The Brazilian excelled last season, adding some much-needed steel and tenacity to a midfield which has often been found lacking such traits in recent years. However, Casemiro, who is now 31, struggled to deal with the pace and power of his Wolves opponents during Man Utd's 1-0 victory on Monday.
In his column for the The Telegraph, Carragher discussed Man Utd's signing of Casemiro and how they might need to spend a further £100m to replace him in the next two or three years.
READ MORE: Man Utd urged to sign expensive Chelsea flop on loan to provide instant fix for Ten Hag problem area
'I never believed Casemiro would be value for money. Not because there is any doubt that he has been a world-class player but because he is at a stage of his career when he cannot fully repay United's massive fee,' the Sky Sports pundit wrote.
'He was a panic buy when he joined a year ago, bought in the immediate aftermath of the failed pursuit of Frenkie de Jong from Barcelona; an ageing, stellar name signed for big money and on a massive salary to appease increasingly disgruntled fans, despite the fact he will need replacing with a similarly massive outlay two years on.
Man Utd 'already need to remodel midfield' – Carragher
'He is precisely the kind of signing United have been moving away from this summer as they look to the future.'
Carragher added: 'He was too often isolated [vs Wolves] and lacked the dynamism and energy required for such a responsible position.
'Erik ten Hag is already in a situation in which he needs to remodel his midfield because Casemiro does not have the legs to work alone. Putting someone alongside him will help, but it cannot turn back the clock and recreate the 25-year-old who won the lot at the Bernabeu.
'He moved to Old Trafford with his peak years behind him so his overall contribution can only be effective for a short period. Is that a clever use of resources?
'United are now being strongly linked with players such as Sofyan Amrabat to help Casemiro protect their back line, but they did not challenge Arsenal and Chelsea for Moises Caicedo, Romeo Lavia, Enzo Fernandez or Declan Rice because they felt Casemiro was the same profile of midfielder when they went big for him.
'That demonstrates how unwise they were to pay so much. Real Madrid simply do not allow players of that ilk leave unless they feel they have had the best from them. Given Casemiro has four years left on a reported £350,000-a-week Old Trafford contract, United still have a massive financial commitment on their hands. It has already cost them the chance to buy a younger alternative.'
And Man Utd may soon have to break their transfer record when landing Casemiro's successor in midfield.
'They will not be title contenders until they find a Rodri, Caicedo or Rice of their own,' Carragher continued.
'After paying £70m for someone who could do the job five years ago but will continue to struggle to match his previous high standards, the current market suggests they will need another £100m for the midfielder to do so for the next five years.'
Meanwhile, Man Utd are reportedly facing a serious double transfer collapse, which will leave Ten Hag fuming.