Lisandro Martinez offers response to Cristiano Ronaldo storming off as Alan Shearer's Bruno Fernandes claims stir things up at Man Utd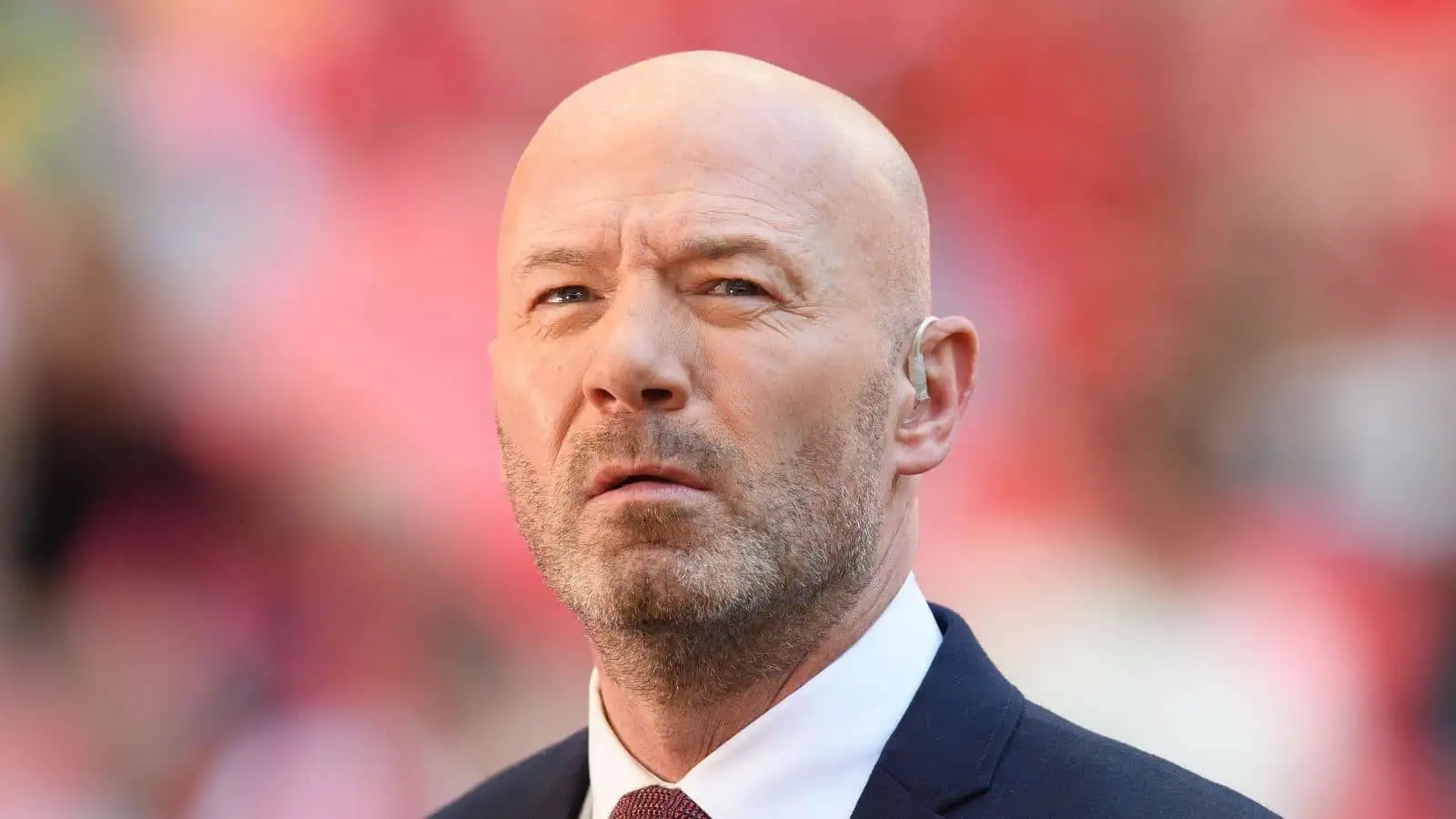 Cristiano Ronaldo storming off down the tunnel before the end of Manchester United's 2-0 win over Tottenham on Wednesday produced a trademark response from teammate Lisandro Martinez.
Fred's deflected shot and a sublime strike from man of the match Bruno Fernandes earned the Red Devils a much-deserved 2-0 win. It was arguably the most complete performance of Erik ten Hag's reign so far – and lifts United up to fifth. And if the manner of the win will have pleased Ten Hag, the actions of Ronaldo most certainly will have not.
The build-up to the game was proceded by another unwelcome remark on social media directed at Ten Hag from Ronaldo's sister.
And with Ten Hag opting to leave the Portuguese veteran on the bench once more, United looked increasingly like a side who does not need him following the convincing win. You can read 16 conclusions from the match at Old Trafford right here.
Clearly, it was all too much for Ronaldo as the player was seen storming off down the tunnel before the full-time whistle. While clearly frustrated with his situation, Ten Hag offered a more measured response at full-time.
Indeed, he insisted that he would "deal with the situation tomorrow". And the United boss said that he only wanted to celebrate the win when questioned on Wednesday evening.
Despite the victory, there is no doubting, however, what the main story will be once again.
And after the match, United defender Lisandro Martinez gave a typically-measured response.
"I didn't see anything," explained the centre-back. "I don't know, I only enjoy with the people, we won, and that's important."
Alan Shearer stirs the pot as he makes Cristiano Ronaldo observation
Pundits Thierry Henry and Patrice Evra also insisted the circus around Ronaldo should not take away from United's performance.
"There was a game, a magnificent game for Manchester United," Henry said on Amazon Prime Video. "The story shouldn't be of Ronaldo walking off."
His fellow Frenchman Evra also insists the headlines should be about United's performance, rather than Ronaldo's antics.
"I don't want to find any excuse," former United defender Evra said. "The focus must be more on the performance by Manchester United. I want to stop talking every day about Cristiano."
However, just moments before Ronaldo's walk-off, Alan Shearer stirred things up in his co-commentary with a bold statement.
After naming Fernandes as his man of the match, Shearer described the Portuguese midfielder as "magnificent throughout".
He then quipped: "Would I be stirring if I said Bruno looks happier in this team without Ronaldo?
"I just look at his performance tonight and his energy and look at his leadership and the qualities he has offered both defensively and offensively and he has done so much for them in this performance tonight. He deserved that goal."
Commentator Jon Champion joked back: "Yes, you're stirring it!"
What next for Ronaldo?
After such an excellent team performance, it is difficult to see where and how Ronaldo gets back into this side. Without him, United have allowed Marcus Rashford to play back into his old form and Jadon Sancho to grow as a player.
And while there are still elements of Sancho's game that need improving on, he is looking more like the player United expected to sign when they paid Dortmund £73m last summer.
Furthermore, the Red Devils have a new talisman in the making in Brazilian signing Antony. While he did not score or assist, he was once again excellent on the ball and regularly posed a threat.
But the real story was perhaps Fernandes, who produced his best display for some time. He has in the past referred to his great pride and pleasure at playing alongside Portugal national treasure Ronaldo.
However, there is no doubting that his star has faded and his influence detracted following Ronaldo's arrival. Now, without him in the side, United fans were treated to the Bruno of old.
As for Ronaldo, a parting of ways looks unlikely in January. That's because United probably won't sign a replacement striker in January, preferring instead to wait for the summer window.
However, we are surely witnessing the last rites of Ronaldo as a United regular. Under Ten Hag, it is hard to see a way how he stays at United into the 2023/24 season.
READ MORE: The five clubs Cristiano Ronaldo could join in the January transfer window as Man Utd exit talk gathers pace