Man Utd deal confirmed after summer-long saga, with Ten Hag ready to rely on star who has an 'invaluable' skillset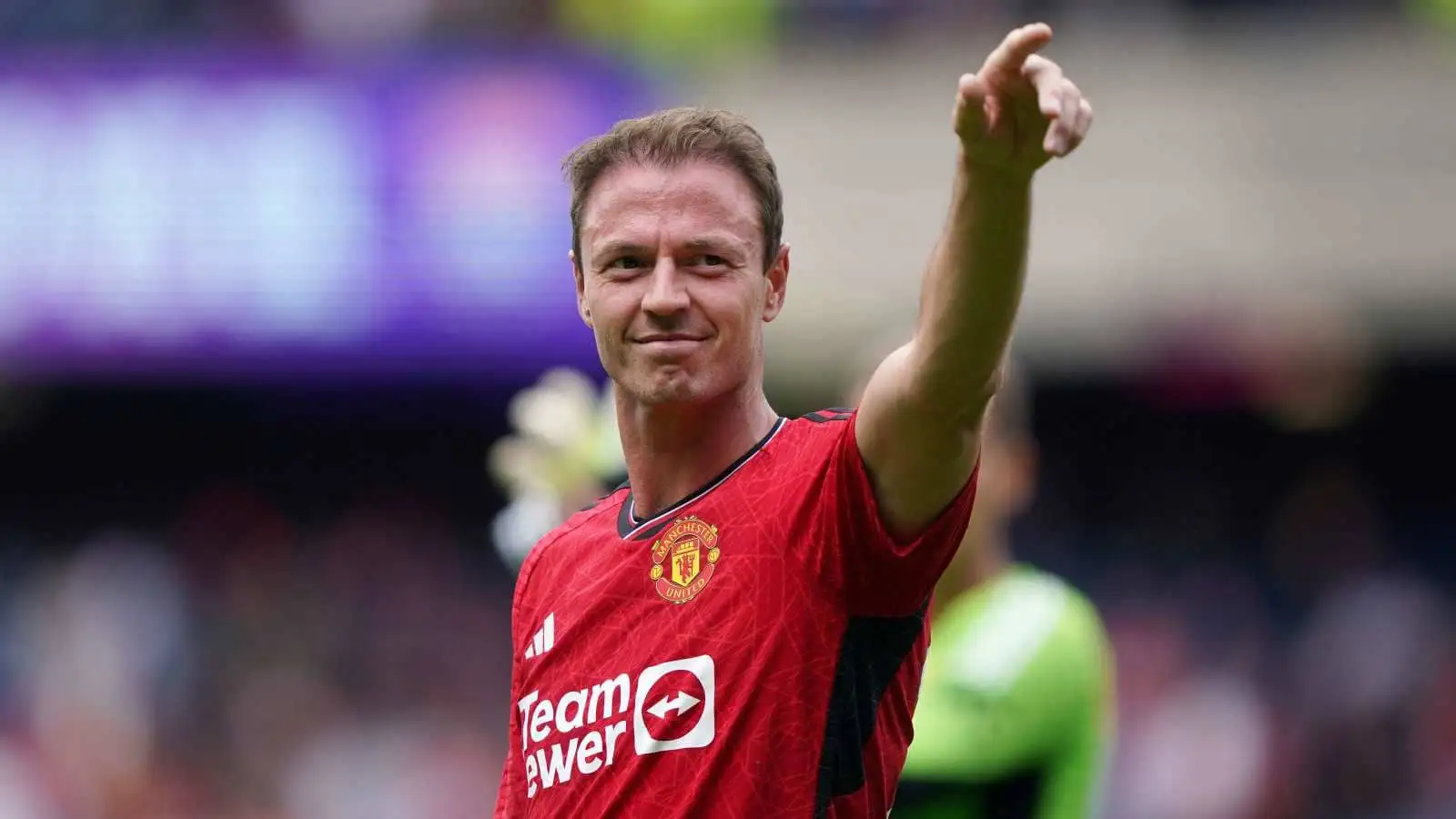 Jonny Evans has earned a contract at Manchester United for the whole season after impressing the club over the summer, it has been confirmed.
After being released by Leicester City at the end of last season following relegation from the Premier League, Evans began training with Man Utd again after originally leaving the club in 2015.
Impressing Erik ten Hag and his staff along the way, Evans was kept on until the end of August, but it has now been announced that he has signed a one-year contract with Man Utd, which will be valid for the full 2023-24 season.
Speaking about his return, Evans told the club's official website: "I am delighted to join Manchester United, a place which has always felt like home. This club and the fans have shaped me as a player and as a person since I was 15 years old, and I am delighted to be back where it all began as part of this talented squad.
"I've really enjoyed working under the manager and his coaching staff since the start of pre-season, and I'm looking forward to helping this group achieve success together at this fantastic football club."
Evans previously made 198 appearances for Man Utd after graduating from their academy.
READ MORE: Man Utd transfer confirmed OFF, but talks underway on alternative deal
Murtough welcomes Evans back to Man Utd
According to Man Utd's football director, John Murtough, Evans has 'invaluable' characteristics and Ten Hag thinks he can rely on the 35-year-old at any opportunity.
Murtough added: "Jonny is a winner who has experienced everything in the game. These characteristics are invaluable to the culture that we're building here.
"His attitude and work ethic are second to none and Erik and the coaching staff know he's someone they can rely on whenever needed this season. We all welcome Jonny back and hope he can add further achievements to the success he has already enjoyed with the club."
The announcement of Evans' contract was Man Utd's third major confirmation of the day after they signed Altay Bayindir from Fenerbahce and brought in Sergio Reguilon on loan from Tottenham.