Man Utd handling of Mason Greenwood and Antony issues addressed by Richard Arnold as he faces unhappy staff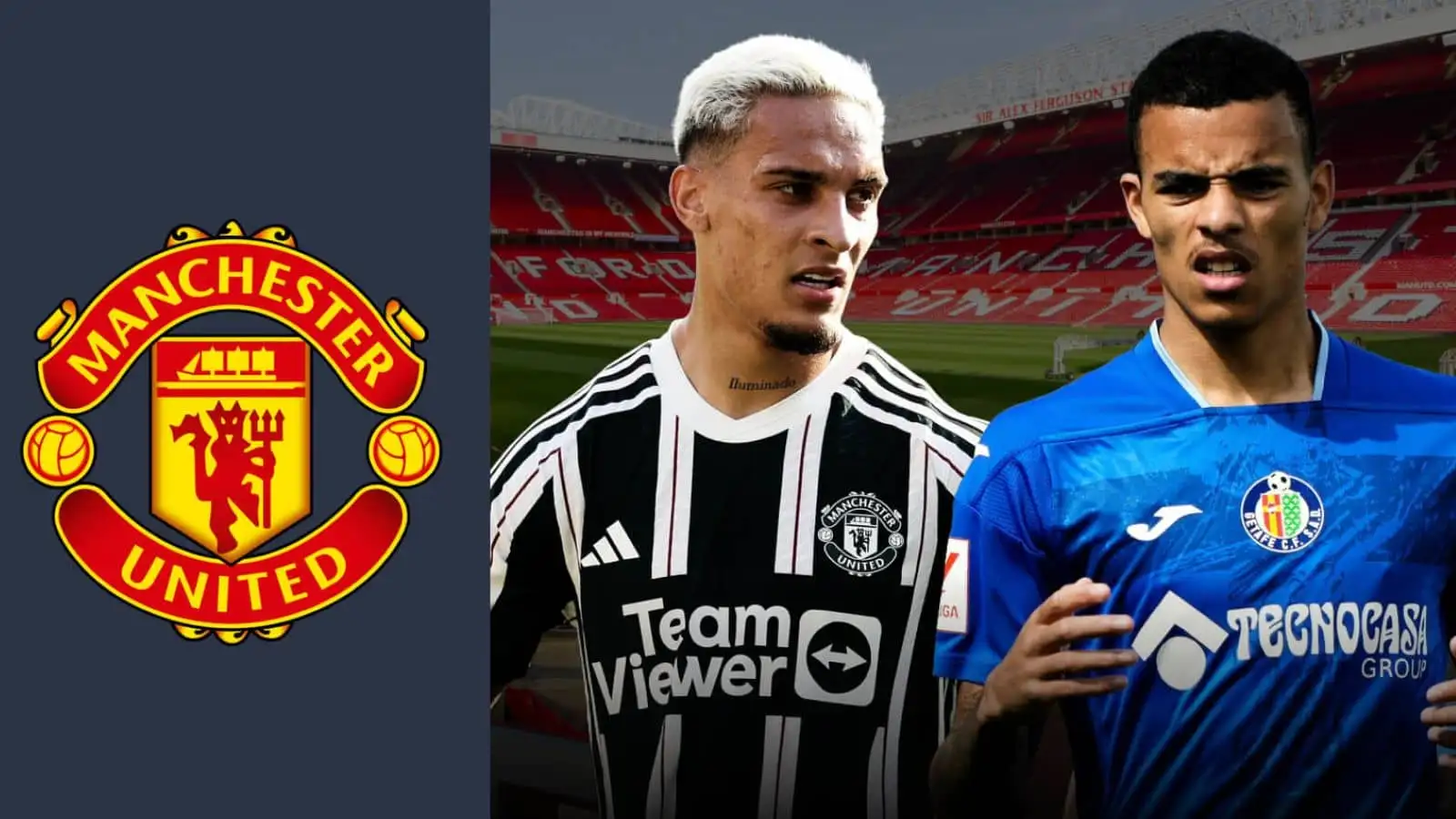 The way Manchester United have handled recent issues surrounding both Antony and Mason Greenwood have seen chief executive Richard Arnold face a difficult grilling from unhappy staff after the club called an extraordinary general meeting on Monday.
The Red Devils have endured a difficult start to the season on the field, having suffered three defeats in their first five games, making it their worst start to a Premier League season since 1989. However, issues off the field have also caused the club's directors and senior staff a number of difficult problems to find solutions to, too.
Rarely not in the news, the club has faced plenty of unwanted publicity over their handling of the Greenwood saga. The 21-year-old forward, who has been with the club since the age of six, was arrested in January 2022 over allegations of attempted rape, controlling and coercive behaviour and assault occasioning actual bodily harm.
With the case due to go to trial, the Crown Prosecution ended up dropping the case in February of this year following the withdrawal of a key witness.
However, Greenwood was asked to stay away from the club's Carrington training complex as they held their own internal review into his actions. Ultimately, it was decided that Greenwood should resume his playing career away from Old Trafford. But they only reached that decision following an avalanche of public criticism – led by our own Football365 – over plans to integrate the player back into their first-team fold.
That decision resulted in a surprise loan to Getafe, with the switch still seeing United foot an extraordinary bill for Greenwood in the process.
The Bradford-born forward made his debut in LaLiga on Sunday, during a 3-2 win over Osasuna.
READ MORE ~ Mason Greenwood: Man Utd seeking long-term return as forward pushes Getafe chiefs into dramatic change of plan
Richard Arnold holds Man Utd EGM over Greenwood, Antony
And United will continue to watch his progress carefully as the Red Devils decide over the course of the season what best to do with an asset, worth £50m before his arrest and still contracted to the club until 2025, over the long term.
However, the whole saga left something of a bitter taste for many associated with the club. Indeed, Gary Neville was among those to speak out, claiming United had handled the saga badly and taken too long to reach the decision to move him on.
Unfortunately, United have now been faced with another PR nightmare over another of their big-money stars in Antony. To that end, the Brazilian winger – a £85m signing from Ajax in summer 2022 – has been granted a period of leave as he addresses allegations of assault made by his former girlfriend.
Both players deny any wrongdoing.
Now, according to the Daily Telegraph, the club's chief executive Arnold held an extraordinary general meeting with staff on Monday, unhappy at a number of issues at the club, including the handling of both Greenwood and Antony.
The meeting was briefed to staff as a no-holds barred discussion aimed at clearing the level of anxiety engulfing the club.
As a result, the Telegraph claims Arnold faced a tough line of questioning from unhappy staff and over the club's stance following Greenwood's suspension in January 2022 when first arrested.
In the meeting, it is reported that Arnold told employees that Manchester United remain 'committed to an inclusive culture and were not tolerant of domestic abuse'.
Arnold also defended the club's process of their internal investigation into Greenwood, insisting a final decision was only reached following the probe's conclusion.
Greenwood answers questions on poor Man Utd form
On playing matters, Arnold was also grilled about United's disappointing start to the new season, which currently sees them sat in the bottom half with just six points from five games so far.
That form has seen question marks raised over the future of Erik ten Hag, with some in the media suggesting he is already a man under pressure and in danger of being dismissed.
In addition, it has also been suggested in the media that there are some senior figures at Old Trafford who have questioned Ten Hag's signings this summer, particularly those of Sofyan Amrabat, Mason Mount and Andre Onana.
Arnold, however, insists the club are confident their decisions in the transfer market will ultimately prove astute with the club fully behind Ten Hag's decision to bring in the aforementioned targets.
United are next in action against Bayern Munich in the Champions League – a very tough assignment to mark their return to the competition. They then face Burnley at Turf Moor in the Premier League on Saturday evening, where anything less than three points could make life for Ten Hag even more difficult.
READ MORE ~ Man Utd: 'Furious bust-up' claims cleared up by Fabrizio Romano; Ferdinand says 'open heart surgery' is required