Man Utd scouts repeatedly recommend signing of dazzling La Liga gem amid £35m Arsenal battle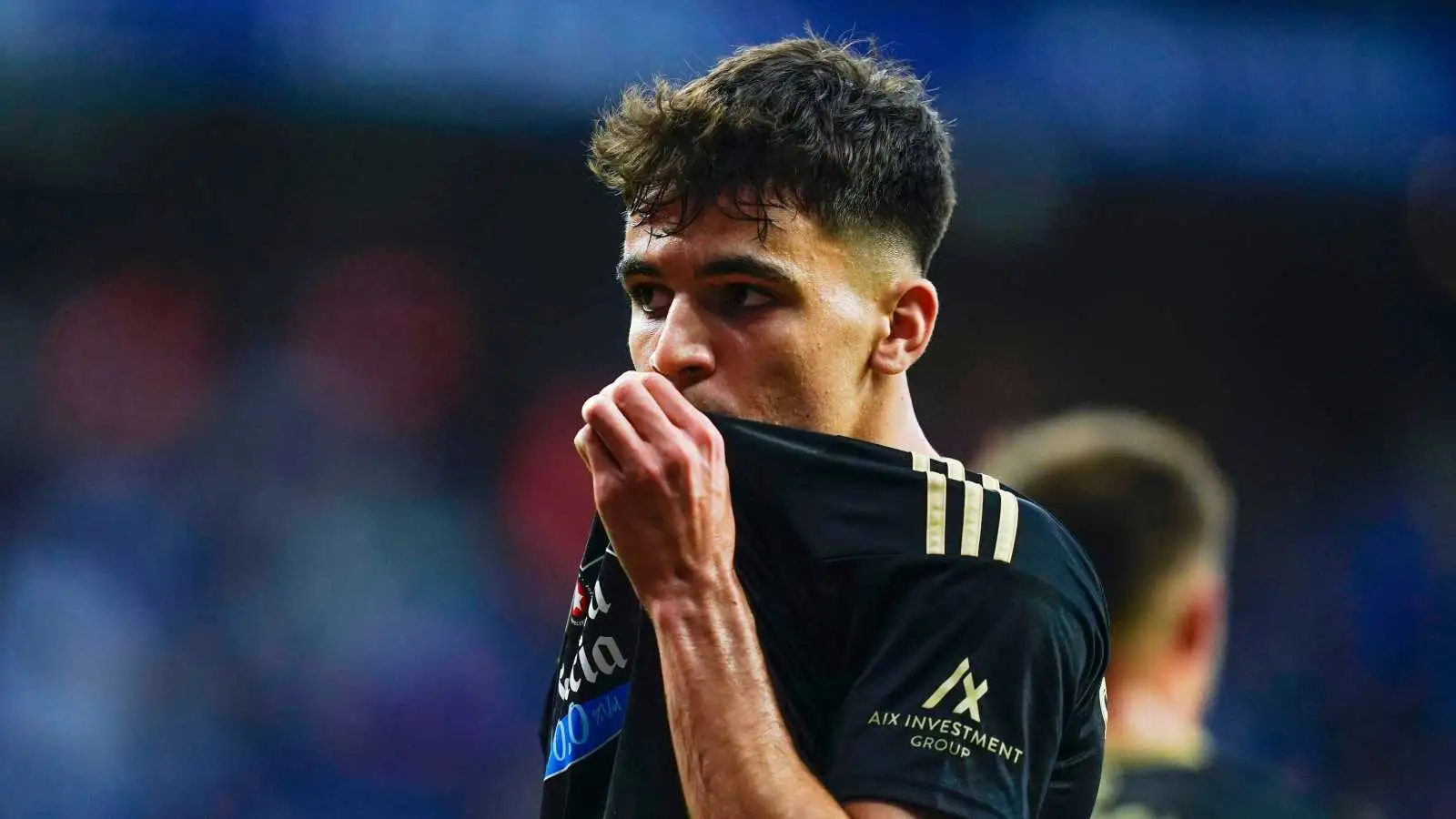 Man Utd are being regularly advised by their scouts that they should be making a move for Celta Vigo starlet Gabri Veiga, a report has revealed.
Veiga has risen to prominence in La Liga this season, becoming a target for numerous Premier League sides. The most likely takers of the Spaniard seem to be Arsenal as things stand. Nevertheless, there have also been links with Liverpool, Man City, Newcastle and Man Utd.
And according to Football Insider, Man Utd scouts have returned multiple positive reports about Veiga to the club's decision makers.
Their stance has solidified their role in the battle for Veiga's services. To sign him, they could activate his release clause in the region of £35million.
Other than his Premier League admirers, Real Madrid have also been showing an interest in the 20-year-old. They, along with Arsenal and Newcastle, are deemed to be Man Utd's main competitors as things stand.
For now, the report indicates that Veiga might just be an alternative target for Man Utd in comparison with some of their other objectives.
But if they hit a dead end in any other pursuit, a deal for the attacking midfielder will be fairly easy – and appealing – to fall back on.
Veiga has scored nine goals from 26 appearances in La Liga this season, also contributing four assists. He was chosen as the competition's player of the month in February.
Man Utd become concrete suitors for Gabri Veiga
Celta have him under contract until 2026, but won't be able to stand in his way if anyone activates his buyout clause.
Man Utd may want to do so in order to equip themselves with one of the most promising talents to emerge in the Spanish top tier this season.
They have reportedly set their asking price for Scott McTominay ahead of the summer transfer window. Furthermore, Marcel Sabitzer is still playing for his future beyond his loan spell from Bayern Munich.
Veiga has mainly played as either a central midfielder or as a number 10 this season. Hence, he could occupy similar territory to either McTominay or Sabitzer – as well as providing cover for some of the other options Man Utd will be keeping around.
Given the amount of interest in his services, Veiga will be carefully considering what his next step should be. The final decision will be his as to where to go after Celta should suitors meet his exit clause.
He has developed exceptionally well in recent months, so will be keen to continue his progress. Perhaps it will be on a bigger stage, at a club with involvement in UEFA competition on offer.
That is, of course, a clear target for Man Utd, who will be aiming to finish in the Champions League places. If they do cross the finishing line and sign Veiga too, they would be offering him quite the step up.
It would be over to him to prove his worth, but he seems confident in his own ability. Therefore, in time to come, he will be an interesting player to keep an eye on.
READ MORE: Ten Hag choosing between Dutch trio to nullify Man Utd concern – but 'big chance' emerges for alternative