Ten Hag aims thinly-veiled dig at previous Man Utd regime as 'no-good culture' stamped out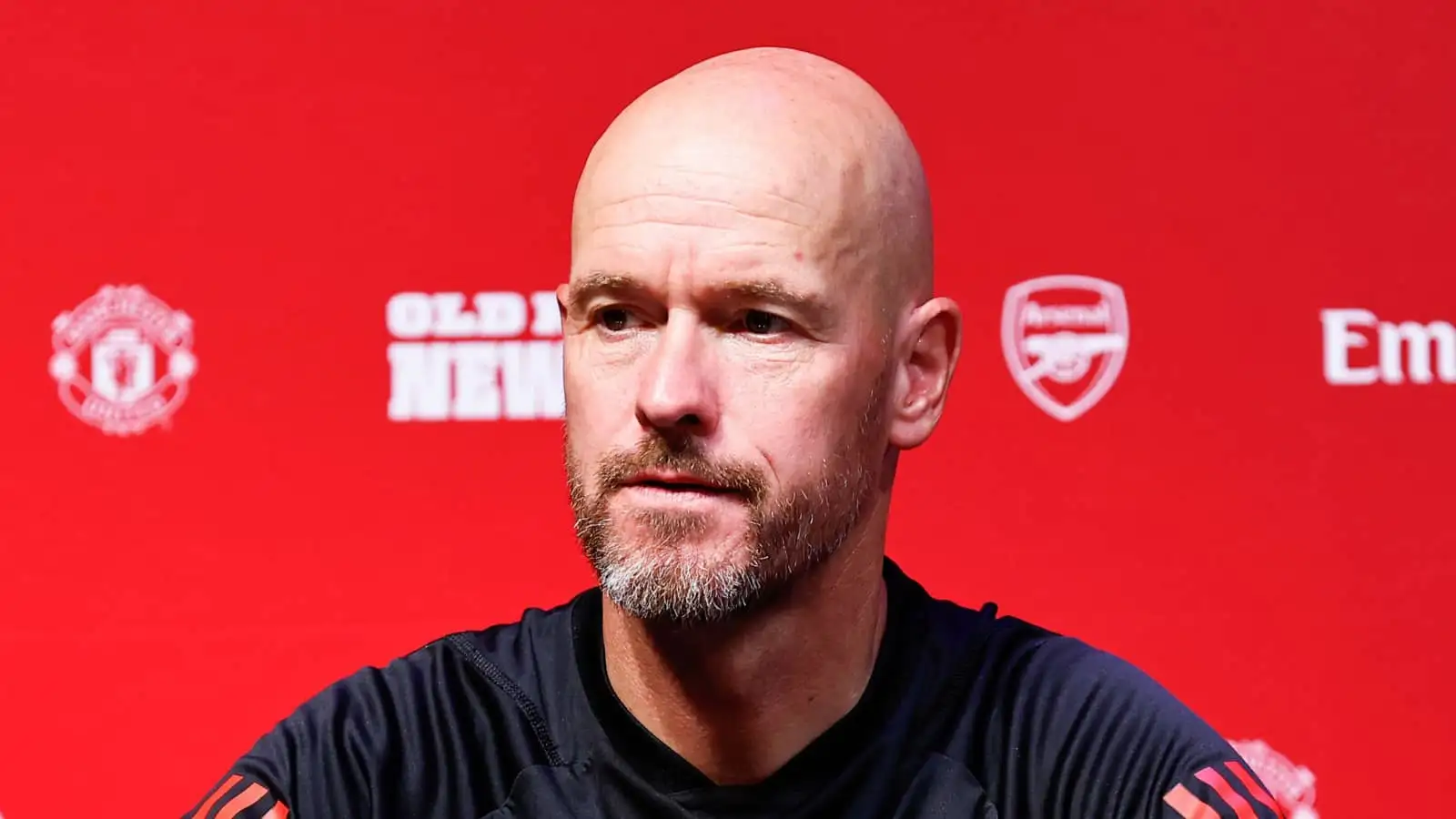 Erik ten Hag aimed a dig at previous Manchester United managers, stating there was a "no-good culture" before he joined the club, and he has "set some standards".
United have struggled for success over the past few seasons. Before last season's League Cup triumph, the Red Devils had not won a trophy since the 2016/17 Europa League.
They've been waiting a considerable time since their last league title, which came under Sir Alex Ferguson in his final season, 2012/13.
Success under Ferguson stemmed obviously from good football, but hard leadership, too.
Since he retired, United have been shrouded in controversies. Cristiano Ronaldo flat out refused to come onto the pitch for Ten Hag last season, and that saga ended with the mutual agreement that his contract would be terminated.
United have also had to deal with an internal investigation over Mason Greenwood, coming to the conclusion it would be best if he continued his career away from Old Trafford, as he headed to Getafe over the winter.
Antony is currently out of action, having agreed to a leave of absence in the wake of abuse allegations.
Jadon Sancho is at the centre of a dispute at the moment, after hitting out Ten Hag after the manager suggested he'd not tried hard enough in training to be selected against Arsenal last time out.
Ten Hag aims dig due to 'no-good culture'
The manager has since claimed he had to set ground rules at the club, aiming a dig at previous managers for allowing poor behaviour within the squad.
"Strict line is the point. The club asked me because there was a no-good culture before last season to set some standards and that's what I did. It's my job to control the standards," he said, quoted by Manchester Evening News.
"Of course, it's never someone when they make one mistake, it's a whole process before you come to a certain outcome about strict lines. If staff, players or whatever, who, if there's a structure to cross lines, you have to be strong, absolutely."
While the manager did not specifically name a player, it's hard not to relate his comments to the Sancho situation at present, given he's now training away from the rest of the squad.
When Ronaldo's conduct was poor, he left the club, and it's been suggested the winger could follow that same route unless he apologises for his reaction to Ten Hag's media comments.
Ten Hag has no answer on Antony
The boss also commented on the Antony situation, after the club agreed to allow him time away. Of course, that situation is not the same as Sancho, who is perceived to have done wrong, while it's not yet known if Antony is guilty or innocent of the allegations against him.
"He's disappointed but he's okay," Ten Hag said.
The United boss also stated he had "no idea" when the Brazilian would return to the club.
Without both him and Sancho, the manager is lacking options in the final third, which is clearly not what he wants so early in the season.
READ MORE: Mason Greenwood: Getafe boss reveals role Jude Bellingham played in 'surprise' signing of Man Utd forward