Ten Hag warned off blockbuster Man Utd transfer for 'overweight' PSG star who could make move to rival Ronaldo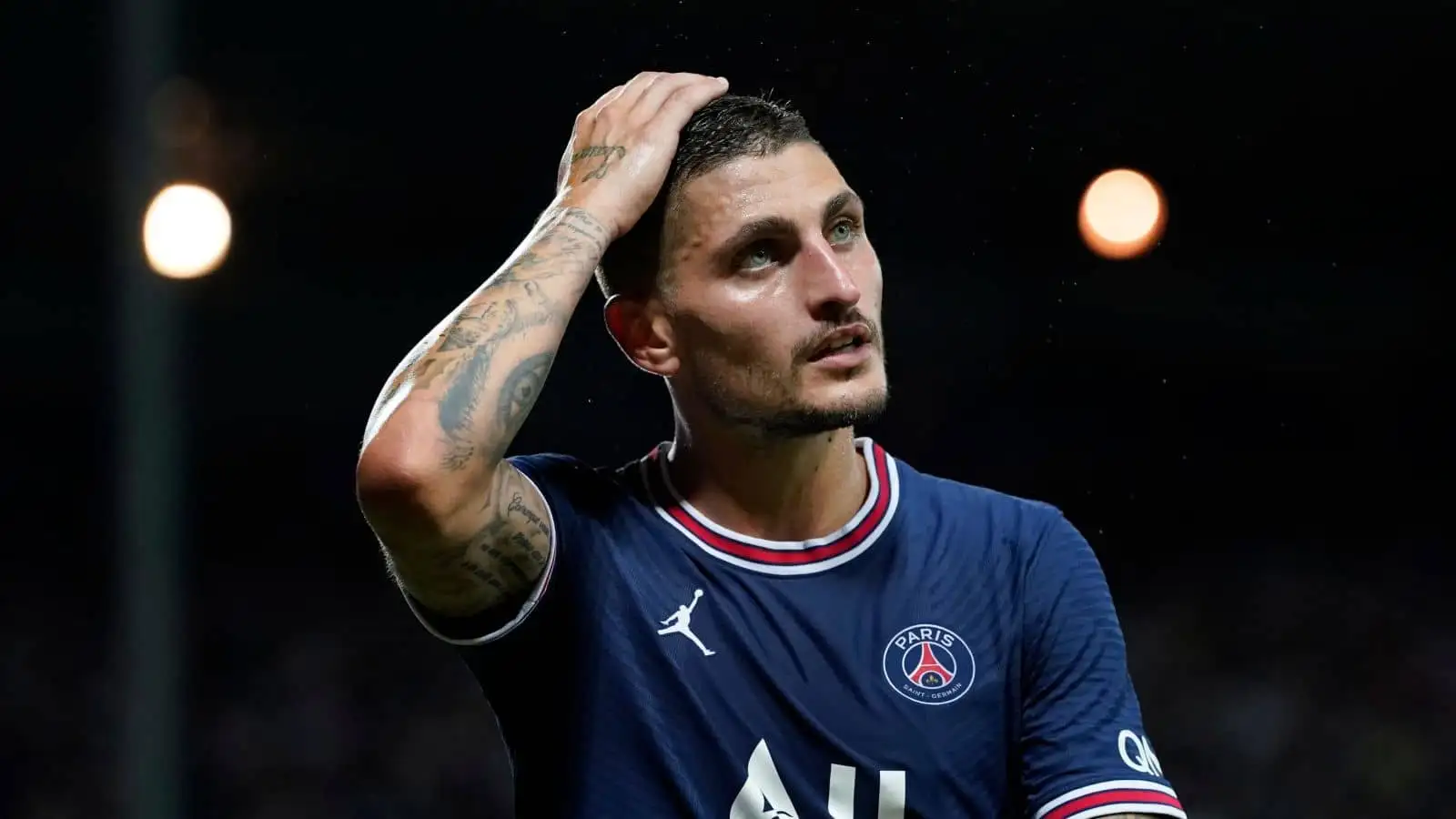 Manchester United boss Erik ten Hag has been told he would be making a serious mistake pushing through a swoop to sign Marco Verratti this summer.
The classy Italy midfielder has been at Paris Saint-Germain since 2012 and is now in his 11th season at the club. And having survived a plethora of different managers and outlasted a string of different teammates, the now 30-year-old has been one of the few constants at the Ligue 1 giants.
However, PSG are reportedly looking to take the club in a new direction this summer. And rather than rely on a string of big-name overseas imports, the club wants to bring in a stronger – and younger – French identity.
To that end, Lionel Messi is almost certain to leave at the end of his contract. A move back to Barcelona looks on the cards, though a lucrative move to Saudi Arabia cannot be ruled out either.
It seems Messi though won't be the only big-name departure at PSG. The club are also reportedly listening to offers, while Verratti too could also be shown the door, despite being just 22 games away from becoming their all-time leading appearance maker.
The decision to apparently show Verratti the door comes amid quite comfortably his worst-ever season in a PSG shirt. Indeed, he has just one assist and no goals from 35 appearances during the 2022/23 season.
Furthermore, having just agreed to a new €1m a year contract (£166,000 a week), PSG chiefs were left frustrated when Verratti returned from the World Cup break – which Italy did not compete – in what Le Parisien described as being 'significantly overweight'.
READ MORE: First five Man Utd exits revealed with one already told fate as three more fight for futures
Man Utd told to steer clear of Marco Verratti move
And with PSG seemingly 'losing patience' with the star, it seems a parting of ways is on the cards this summer.
Now 30, Verratti has been linked with a return to Serie A, while there is also talk of a move to Al Hilal, the Saudi side who are also chasing his teammate, Messi.
However, Verratti has also been linked with a move to Manchester United too.
Erik ten Hag is in the process of planning phase two of his rebuilding programme of the club. And with a new midfielder potentially in his sights, Verratti's name has been mentioned as a possible target.
However, former United defender Mikael Silvestre, speaking to bettingexpert, is adamant he's player United should steer clear of.
United are already well blessed for experienced midfielders with Casemiro and Christian Eriksen already over 30. And with Bruno Fernandes also 28, he feels they are well stocked for players of such an age in the engine room.
Instead, he feels United need to target younger stars, who can develop and grow at the club.
"I like Marco Verratti a lot as a player. He's fantastic whenever he plays for PSG or for the national team but I think Manchester United has to go for younger players and build for the future."
Saudi move for likely for Verratti
He added: "You already have Casemiro and Christian Eriksen who are in their early 30s and Bruno is approaching his 30s soon.
"So you need much younger players to build for the future."
With a move to United looking unlikely anyway, Verratti is strongly being rumoured to move to Saudi Arabia.
And reports claim the 53-times capped Italy star will be offered a deal in the region of £1m a week to move to Al Hilal. And should he earn those wages, the deal will seemingly put even Cristiano Ronaldo in the shade.
READ MORE ~ Transfer Gossip: Man Utd move for France midfielder with Ten Hag to show his own signing the door