'Trust me' – Man Utd great debunks Phil Jones transfer mystery as Ten Hag finds solution others couldn't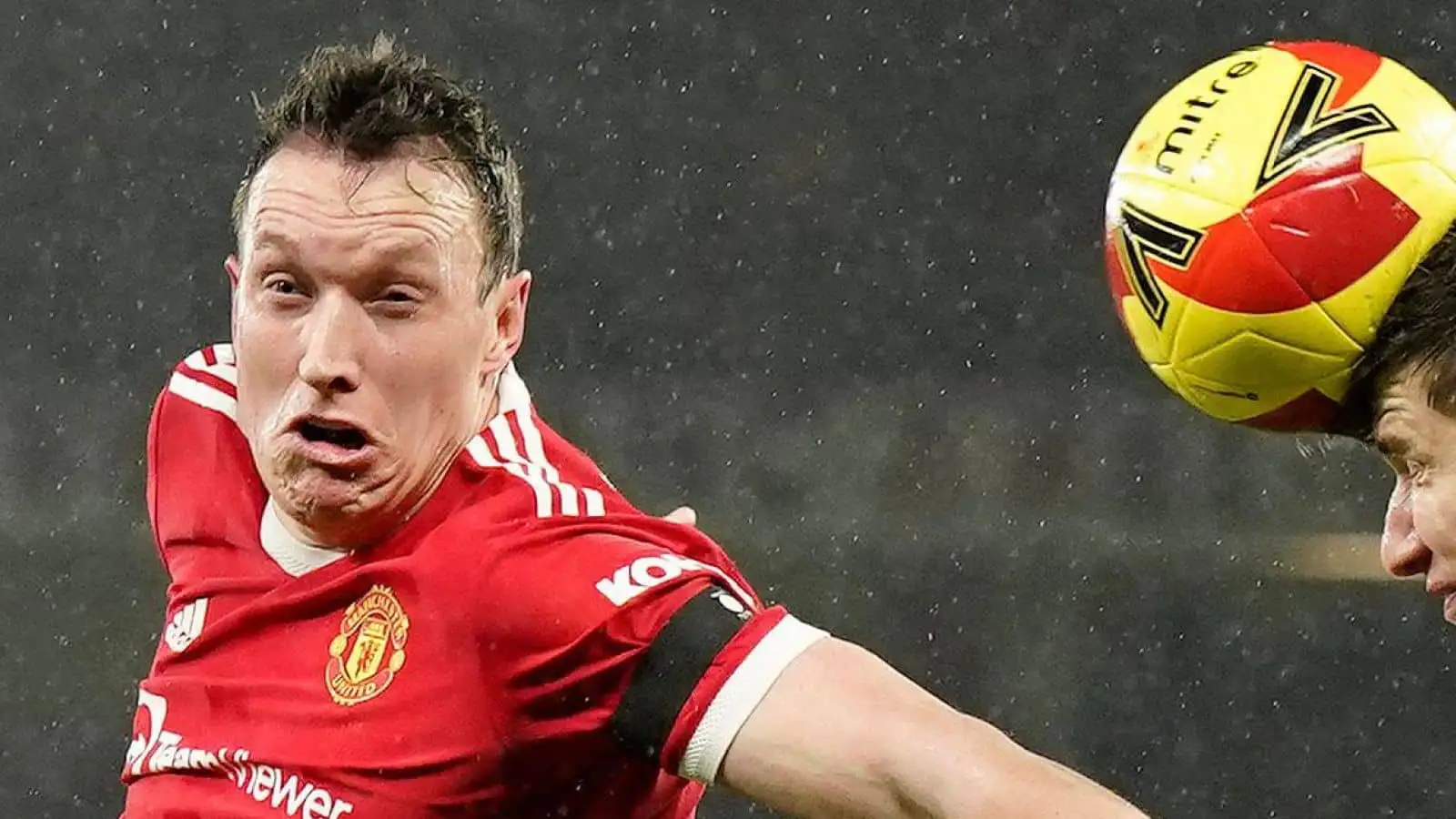 The reasons behind Phil Jones' incredible 12-year stay at Manchester United have been revealed – and one of the club's former players knows exactly why he failed to secure a move elsewhere.
Jones moved to Old Trafford way back in summer 2011, one of two Sir Alex Ferguson signings still at the club. However, unlike the Spanish keeper, Jones has rarely featured following a series of injuries.
Indeed, now in his 12th season at the club, Jones has clocked up just 229 appearances. Incredibly, having been handed an extension by Ole Gunnar Solskjaer in February 2019, he has faded even further from the picture.
And incredibly, Jones has made just 13 appearances over the course of the last four seasons, including just five since August 2020.
But now his time at Old Trafford is poised to finally come to an end with Jones out of contract on June 30.
And while he will not be missed by Erik ten Hag, the Dutchman has succeeded – albeit by default – in ridding United of the defender. He has been earning a staggering £110,000 a week on the new deal he negotiated in 2019.
United have tried and failed to offload him on multiple occasions since. And the nearest they came was back in January 2022 when Burnley came calling.
However, the prospective move to Turf Moor broke down leaving Jones to continue picking up his bumper pay packet.
Despite being something of a maligned character, Jones' plight at United has received some words of comfort.
And United great Dimitar Berbatov says he fully understands exactly why Jones had stayed as long as he has.
READ MORE: 'It's over' – Fabrizio Romano 'confirms' Ten Hag will offload Man Utd academy graduate plus outcast as brutal cull begins
Berbatov defends Phil Jones decision to stay so long at Man Utd
But rather than jump on board with theorists who say Jones was putting his wallet before his career, Berbatov reckons he hung around for so long simply for the love he has of United.
Speaking to Betfred, he says that once you have had a taste of the famous red shirt, it is hard to let go.
"I believe Phil should have left a long time ago because it was obvious that he wasn't in the plans of a couple of Manchester United's recent managers.
"He was obviously not going to play, his time was up and he needed to leave sooner. But it is what it is. I wish him the best of luck in the future.
"Has he been unfairly criticised? We've all been there and sometimes you get criticism you deserve and sometimes you don't. That's football.
"In Phil's case, I can understand it because when you go to Manchester United, you don't want to leave.
"Trust me. I can understand why he's stayed at the club for so many years."
The 31-year-old will now be free to continue his career at a club of his choosing. However, after such a lengthy period of inactivity it remains to be seen at what level the 27-times capped England defender will resume his career.
Given his lack of action, would it come as a major surprise were Jones to simply hang up his boots?
READ MORE: Ten Hag targets dominant French duo to bolster Man Utd area of weakness with talks to begin in 'coming days'