Shearer shares his verdict on Newcastle UCL Group and qualification chances: 'Just one win, lads…'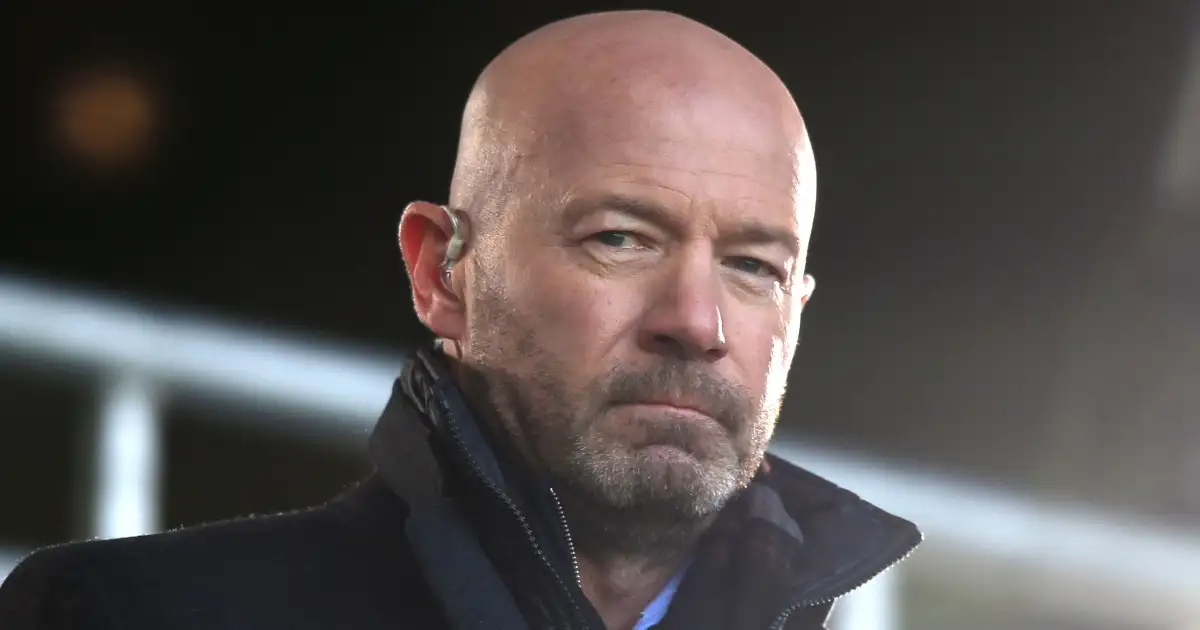 Alan Shearer has urged Newcastle to embrace their so-called 'Group of Death' as they prepare for their Champions League opener against AC Milan.
The Magpies will face the Italian giants on Tuesday evening at the San Siro, in what will be their first game in Europe since 2003 – back when Shearer was still playing.
The two other teams in Newcastle's group are Paris Saint-Germain and Borussia Dortmund. These may well be tough games on paper, but the Toon faithful will no doubt be buzzing to host the European giants at St James' Park. They should make for some memorable away days, too.
Newcastle will hope that they can get off to a winning start against AC Milan but it won't be easy. The Rossoneri have won three of their four Serie A matches so far. Of course, they also reached the Champions League semi-final last year and will be hoping to lift the trophy this time.
The likes of Rafael Leao, former Chelsea star Christian Pulisic and ever-reliable striker Olivier Giroud have started the season well, so they will be three players for the Magpies to keep a close eye on tonight.
Newcastle, on the other hand, have had a somewhat disappointing start, winning just two of five matches so far. As the old adage goes, though, form goes out the window on nights like this.
READ MORE: Barcelona look to Newcastle for Lewandowski replacement but familiar problem may hinder Spanish switch
Shearer: 'This is a great draw' for Newcastle
In an interview with the Athletic, Shearer claimed that while Newcastle's Champions League draw is challenging, he wouldn't have wanted it any other way.
"Loads of people messaged me when the draw was made, saying stuff like, 'Oh, that's really tough' or, 'That could have been a bit easier', but I was like, no, this is a great draw, trust me," Shearer said.
"I always go back to what happened with Blackburn Rovers when we won the Premier League in 1995. There was a bit of turmoil at the club that summer, with Kenny Dalglish stepping down as manager, but there was real excitement about playing in the Champions League.
"Then we drew Rosenborg, Spartak Moscow and Legia Warsaw and all I can really remember is the bit I wish I couldn't, being frozen to the bone in sub-zero temperatures at the Luzhniki Stadium and David Batty and Graeme Le Saux scrapping with each other. How the hell did it come to this?
"So, no, Newcastle's group is not a group of death. It's a brilliant group, one that reminds us we're alive and I don't think it's impossible to get out of it.
"Sure, PSG will be tough, but Milan aren't a great team and they'll all find it difficult at St James'. Like Bobby said, 'Just one win, lads' and then get a couple of draws or a win away from home and you never know.
"This is where players want to be, where good players believe they should be."
Shearer offers advice to Newcastle stars
Shearer, who played in the Champions League with both Blackburn Rovers and Newcastle, also offered his advice to the Newcastle players ahead of their clash against AC Milan.
"Playing in Europe is different for players and staff," he added. "The challenge is not just about the 90 minutes, it's the physical and mental strain of what happens around it. You travel in comfort and you stay in a lovely hotel, but the journey takes it out of your legs and body.
"It's fantastic and exciting, but it's draining, too. After matches, you get home late or the following day. It disrupts routines and it's brand new for a lot of Newcastle's players.
"For what it's worth, my advice to the players would be to soak it up, to enjoy the atmosphere, because they must realise how much it means to us. Because this is football and you never know what can happen. Although, I suspect this isn't going to be our last time in the Champions League…"
READ MORE: West Ham 'would accept', as Newcastle plot staggering bid for huge 2024 transfer