A buoyant manager and a team without fear. Unburdened by the Wembley pressure and playing with an attacking mentality, a mood of positivity looks to have transformed the club.
This was Arsenal at their best. The Gunners swept aside Aston Villa 4-0 on Saturday, equalling the biggest victory in an FA Cup final in more than 100 years. "We have made progress and we can deal with pressure," said Arsene Wenger afterwards. On this evidence, it's difficult to disagree.
After going nine years without a trophy, Arsenal have now secured the FA Cup for a second successive season – becoming the only English team to win major silverware in each of the last two campaigns in the process. It's a turning point. Can it be a catalyst too?
It might seem churlish to allow the emphasis to switch to the next challenge rather than allow these Arsenal players to enjoy their moment. However, when Theo Walcott is voluntarily discussing next season's title challenge in his post-match interview, it's clear that the focus is there.
So it seems is the quality. Arsenal have picked up more points than any other Premier League team in 2015, and the sort of fluidity that recently brought nine wins on the bounce in all competitions was far too much for a surprisingly timid Aston Villa to handle.
They say that teams need to score when they are on top, but Arsenal made a mockery of that theory at Wembley. After settling quickly with Laurent Koscielny going close twice, there were further chances for Aaron Ramsey and Theo Walcott before the breakthrough eventually came.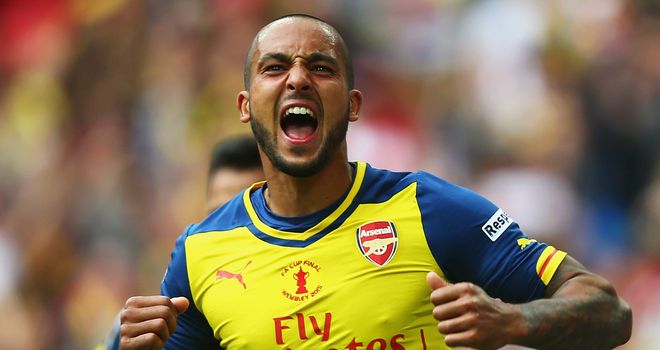 The source of the goal vindicated Wenger in more ways than one. Walcott scored the goal, justifying the faith his manager had shown in him by picking the England man over Olivier Giroud, but did so from a left-wing starting position – a reward for selecting the more flexible player.
Measured finish
Walcott threaded a pass through to Nacho Monreal who crossed for Alexis Sanchez, who'd moved into the centre. The Chilean's header found Walcott and the forward's measured left-foot finish provided a further reminder following his hat-trick last week of just how much he's been missed.
Sanchez himself scored the best goal of the game early in the second half – a fizzing, dipping effort from fully 30 yards, and the mere presence on the pitch of the signing from Barcelona is surely proof that this need not be another false dawn for Arsenal.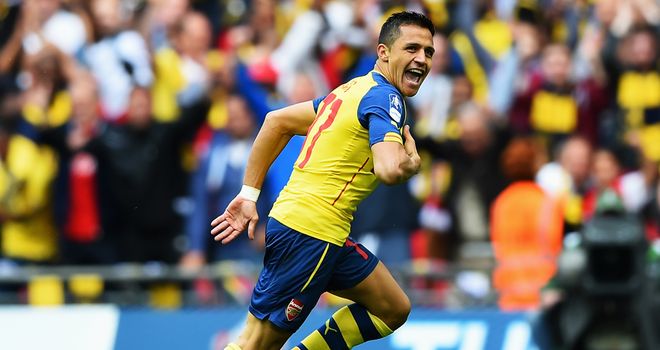 Of course, supporters are a little long in the tooth to get too excited by a one-off cup win. They've been here before, and a 4-0 win over Villa – goals from Per Mertesacker and Giroud capped their evening's work – only matches the average of their previous two meetings against them this season.
But with big-money signings Sanchez and Mesut Ozil to the fore, there is now hope. It's not just the bottom-half teams – against whom Arsenal were unbeaten this season – that are at their mercy these days. The much-discussed January win at Manchester City suggests others can be conquered too.
Strength in depth
Strength in depth, as shown by the fact that Wenger could call on Giroud, Jack Wilshere and Alex Oxlade-Chamberlain from the bench, is there for the first time in a while, and the emergence of Francis Coquelin has added a new dimension to an erstwhile talented but willowy midfield.
Arsenal fans will want to see a new goalkeeper and a striker before they are convinced of a sea change at the Emirates, but there's belief in the dressing room and another trophy banner for the new stadium to back it up. An FA Cup is an end in itself. But for Arsenal, it might just be the start too.