Aston Villa ready to checkmate Arsenal by activating star's hefty release clause in January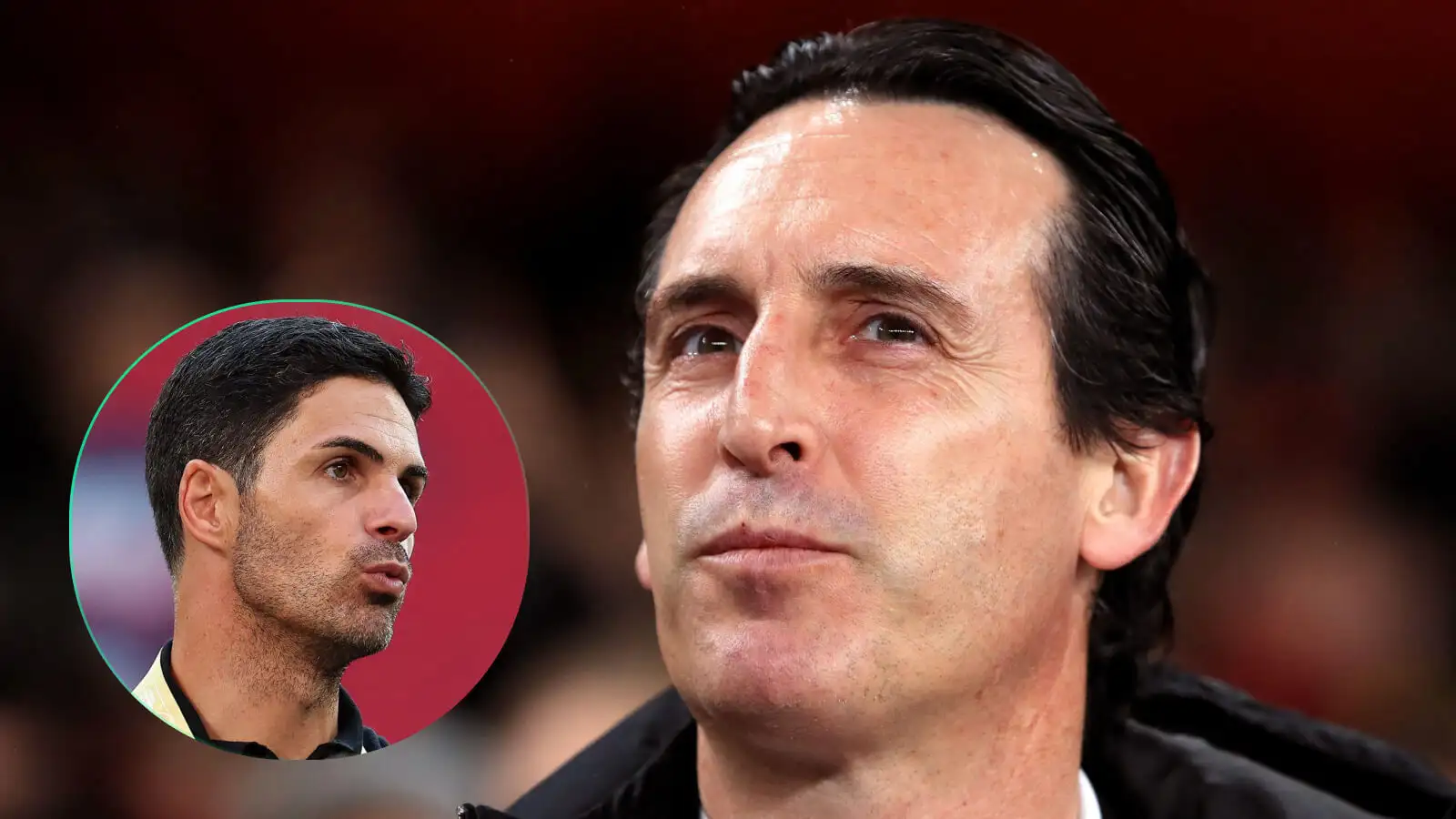 Aston Villa are 'happy to activate' the release clause of a player Martin Odegaard was trying to help bring to Arsenal, according to a report.
Villa made a pair of statement signings over the summer when landing Spanish centre-back Pau Torres and French winger Moussa Diaby.
The pair cost a combined £83.4m (including add-ons) to sign and Diaby in particular has wasted no time making a serious impact. The electric winger has already racked up two goals and two assists in five Premier League outings.
However, according to reports coming out of Spain (as cited by Sports Mole), Villa could open the chequebook in a big way once again in January.
It's claimed Unai Emery is on the hunt for another top class centre-back following Tyrone Mings' early-season ACL injury. Mings is unlikely to play again this season after undergoing surgery to repair the issue.
Villa responded by drafting in Clement Lenglet on loan from Barcelona. However, the report suggests Emery wants a higher quality option who'll also offer longer term security.
To that end, it's claimed Aston Villa are 'happy' to activate the release clause in Robin Le Normand's contract at Real Sociedad.
The right-footer, 26, has shone for Real Sociedad over the last four seasons and has been duly rewarded on the international stage.
The centre-back was born in France, though received Spanish citizenship in May. Since then, Le Normand has quickly established himself as a key component for his adopted country with four caps to his name.
Villa are reportedly eyeing up a January swoop, though must pay the player's release clause. It's stated Real Sociedad don't want to lose such a key performer and as such, will not accept a cut-price deal. Triggering the clause appears the only way Villa can succeed.
Release clause confusion; Arsenal still a threat?
On that front, the report claims the clause is set at €60m (approx. £51.8m). However, when addressing Arsenal's interest in Le Normand earlier in 2023, Fabrizio Romano claimed the real figure is actually €50m (approx. £43.15m).
The Gunners sized Le Normand up prior to the summer window opening. Per the Sun, Arsenal captain Martin Odegaard was doing his best to help lure the defender to north London.
Odegaard knows Le Normand well through his own time at Real Sociedad. However, a move to the Emirates did not come to pass.
In the event Arsenal's interest has remained, they may soon find Le Normand is off the table if Villa make their move in January.
One potential wrinkle for Emery is the fact Real Sociedad are competing in the Champions League this season. As such, leaving in the winter window would see Le Normand abandon a UCL campaign.
However, the group stage will have concluded long before the January window opens and if Real Sociedad have failed to qualify for the knockout rounds, the UCL angle would be irrelevant anyway.
Real Sociedad's group contains Inter Milan, Benfica and Red Bull Salzburg.
EURO PAPER TALK: Postecoglou hopes in ruins as midfield gem makes Tottenham transfer plan clear; plans in place for major €30m Leeds deal