Banished Liverpool ace offered lifeline as Prem side use Man Utd star in pitch amid Saudi, Turkish competition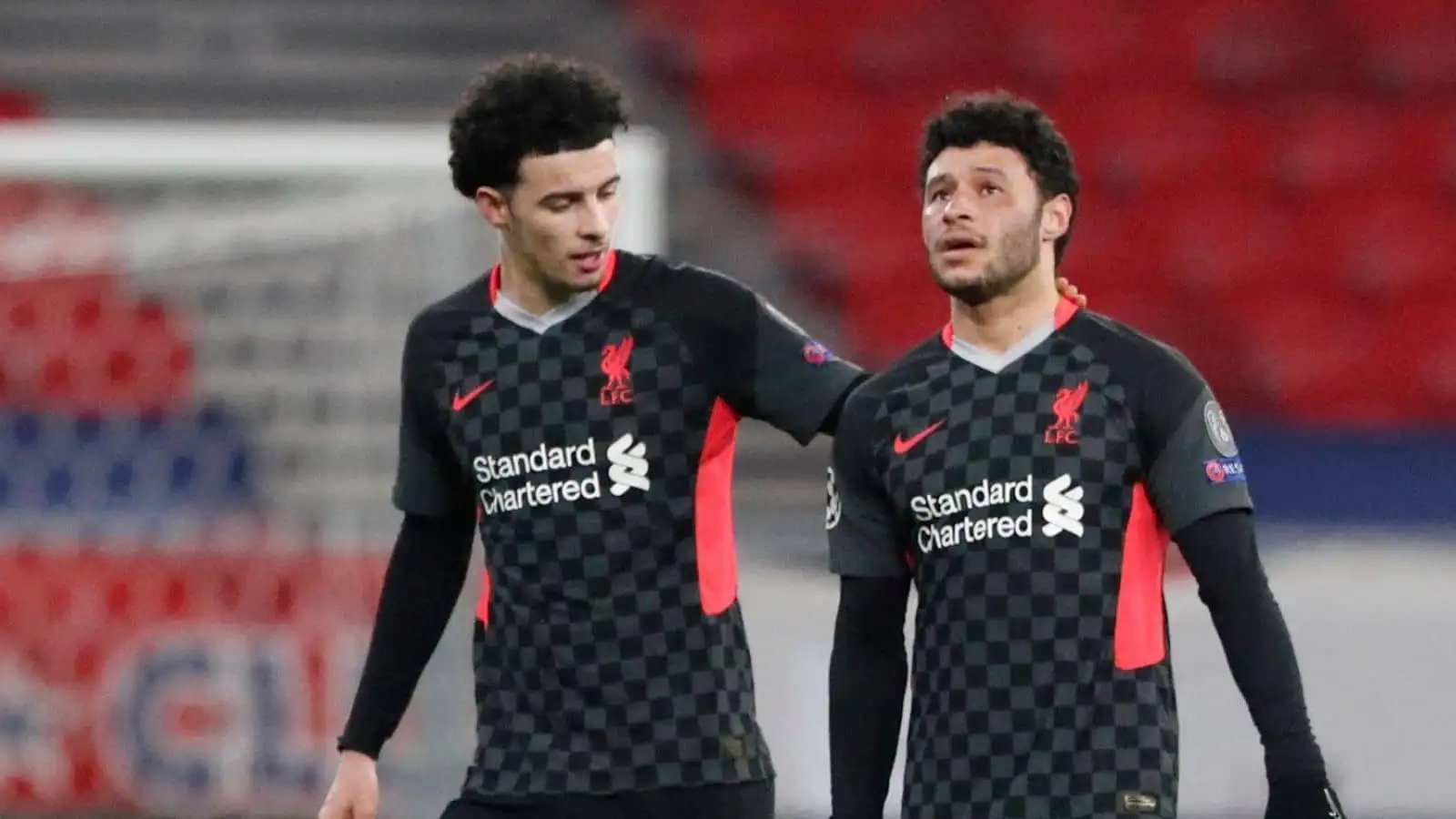 Brentford have become keen on signing Alex Oxlade-Chamberlain after his departure from Liverpool, a report has revealed – although they face serious competition from abroad.
Oxlade-Chamberlain was released by Liverpool at the end of the season after six years at Anfield. Whereas the other first-team players who left for free at the same time have all found new clubs (James Milner to Brighton, Naby Keita to Werder Bremen and Roberto Firmino to Al Ahli), the former Arsenal star is still searching for his next destination.
Now, the Daily Mirror has revealed that Brentford have joined the race to offer Oxlade-Chamberlain an immediate route back into Premier League football.
Recalling how they gave Christian Eriksen a chance to revive his career after his time out of the game, Thomas Frank's side are now wondering if they could mimic those plans for Oxlade-Chamberlain in his differing circumstances.
The 29-year-old has suffered from various injuries in recent years, but Brentford could give him a chance to show he still has what it takes over a one-year contract.
They would directly point to what they did with Eriksen over six months before he earned a move to Man Utd as a way to convince Oxlade-Chamberlain to accept their advances.
READ MORE – Fabinho: Extraordinary reason Liverpool exit could collapse revealed as Al Ittihad chief jets in to save deal
The problem for Brentford is that Oxlade-Chamberlain could have lucrative offers on the table from two foreign territories.
Bestikas push boat out for Oxlade-Chamberlain
On one hand, Turkish Super Lig side Besiktas are willing to make him their highest-paid player. And on another, he remains in contention to move somewhere in the Saudi Professional League.
The product of the Southampton academy is now mulling over his options as he looks to get his career going again.
According to the report, he still believes he can contribute at the top level, which may make Brentford's plan appealing given what they did for Eriksen.
But in theory, the money on offer from Turkey or Saudi Arabia could be hard to ignore as well.
Oxlade-Chamberlain only made 13 appearances in his final season for Liverpool. In total, he played 146 times for them during his six-year stay.
Meanwhile, TEAMtalk understands that Brentford are also competing for the signing of Strasbourg striker Habib Diallo.