Bryan Robson hints Man Utd not so keen on transfer of £100m man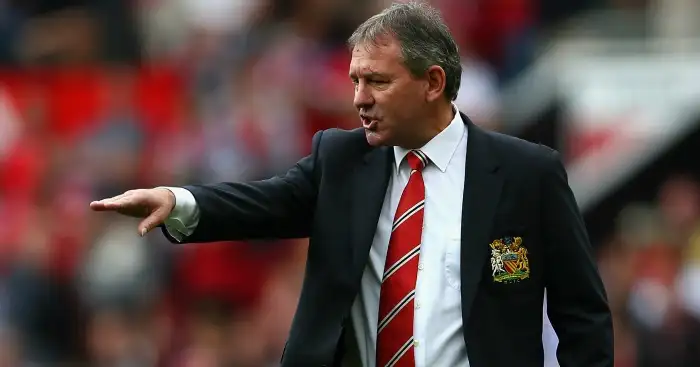 Bryan Robson does not believe the Manchester United hierarchy are as keen on a deal for Jack Grealish as he is.
United legend Robson is a big fan of the Aston Villa man and has gone as far as saying he "wouldn't mind" seeing the England man in a United shirt.
Of course United were linked with Grealish in the summer, but their main focus was on Jadon Sancho.
Instead, the midfielder signed a new contract at Villa Park. He has since started the season in fine form, registering five goals and nine assists from 15 Premier League appearances.
With the way he has been playing, the England international will be on the radar of several top clubs again in 2021.
According to the Daily Mail, though, Man Utd are still keen on the 25-year-old. They are among a group of elite clubs eyeing him for a summer transfer.
Robson thinks Grealish, who is now rated in the £100m bracket, has reached a new level since being handed the captain's armband by Dean Smith at Villa.
Robson believes Grealish is a terrific talent. However, he isn't so sure Ole Gunnar Solskajer and Ed Woodward are pursuing a deal.
"It was a good decision giving him [Jack Grealish] the [Aston Villa] captaincy. I think it's made him a bit more mature," said Robson, as cited by Goal.
"He's a powerful player. He's quite a strong boy and he's quick and the way he can sort of go either way past people he's always going to be a danger and that's why he gets so many free kicks.
"Him and Villa have been terrific this season. He's been linked with us but those decisions, thank goodness, are with Ole and the board of directors.
"I wouldn't mind seeing Jack Grealish in a Manchester United shirt. But I don't know whether the staff at Old Trafford fancy him, as much as you'd like to see him playing for your club."
Solskjaer: Grealish has improved
Grealish lined up recently against United in the hosts 2-1 win at Old Trafford.
Solskjaer was asked about Grealish ahead of the match. And while he did not speak in detail about whether he would like him in his squad, Solskjaer admitted he has been impressed with the playmaker's growth this season.
"I don't want to say too much about other teams' players. But of course he's a player we know we have to look for," he said.
"He's a player for Aston Villa and England who has only improved.
"The goal he scored last season was a brilliant goal. We've faced him enough times to know it's going to be a difficult game."
READ MORE: Andy Cole reveals which two Man Utd stars make Grealish move pointless