Davies cites main reason he's still at Everton after ditching exit strategy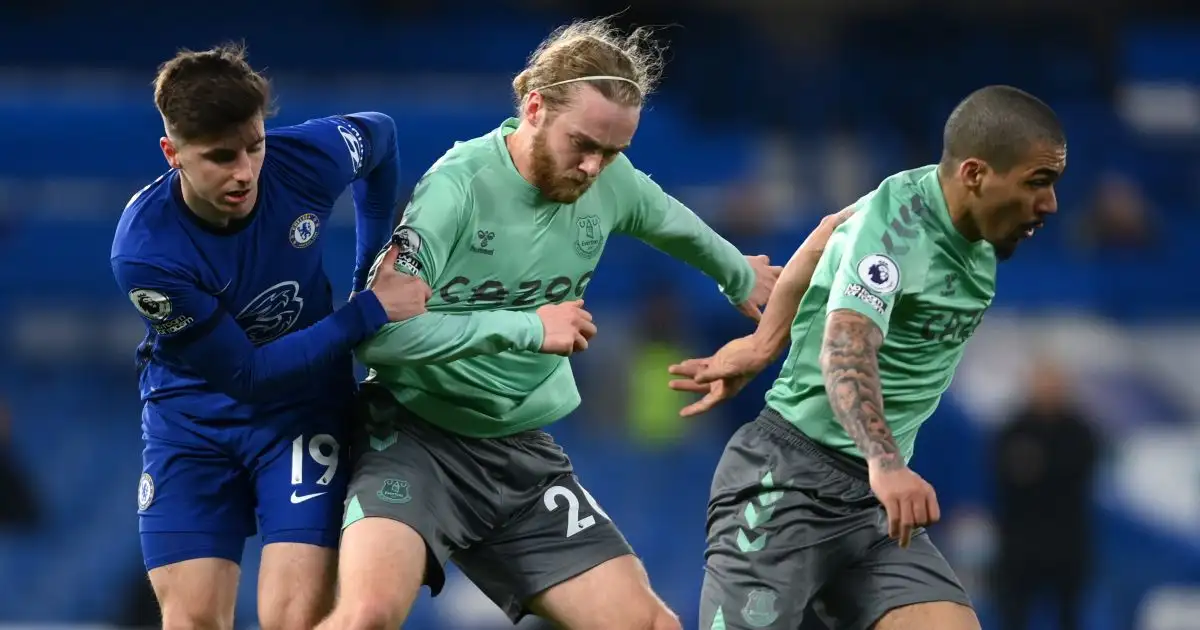 Midfielder Tom Davies has revealed that words from Carlo Ancelotti convinced him to stay at Everton and not seek a loan move away this season.
The 22-year-old made 23 starts among 30 Premier League appearances last season. But the summer arrival of Allan and Abdoulaye Doucoure cast doubt on how much action he would see this term.
With that in mind, the England Under-21 ace sought out the Italian tactician to speak about his future. He was keen to secure a season-long loan away from Goodison Park to ensure his career did not stall on the bench.
But it seems as though Ancelotti's powers of persuasion were enough for him to remain on Merseyside.
"I went to speak to the manager and he gave me the reassurance that if I worked hard and carried on doing what I was, there would be opportunities for me," he told the club's official website.
"He thought it would be better to stay and help the squad and train well and improve that way. To hear that from him made me feel I was needed around the place and the two signings weren't going to give me no chance.
"If it had been anyone other than Carlo Ancelotti, I might have pushed more, dug my heels in a bit and said I want to go out and show you how good I am."
Davies takes wise words on board
Davies is enjoying a decent campaign and has made 25 appearances in all competitions. Despite his tender years, he has already enjoyed 144 outings for the Toffees.
Carlo Ancelotti rues Everton's profligacy
Carlo Ancelotti said that Everton were not clinical in front of goal and suffered from defensive mistakes as they lost 2-1 against Burnley in the Premier League.
Confidence is flowing through his veins but it has not always been that way. The youngster's words will appear in the match programme for Saturday's FA Cup clash with Manchester City.
And the arrival of Ancelotti seems to have been a catalyst for Davies to discover who he is as a player.

"He told me to simplify my game and it is working, massively," he added. "He's helped a lot with my positioning, and taking fewer touches, knowing what I need to do before the ball arrives at my feet.
"He reminded me that's how I play and it's helped me back to where I was.
"He wants me to play forward and break lines with passes – but not wasting possession and risking balls that won't get there. If the forward pass isn't on, there are ways you can find positions on the pitch to make it happen."
READ MORE: Everton man out of World Cup qualifiers