Davis targeting Europa League group stage next year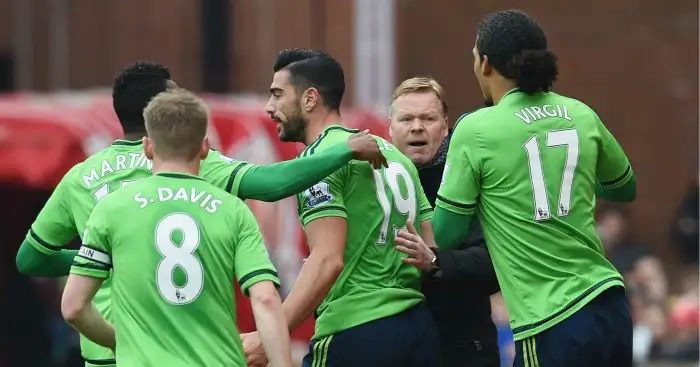 Steven Davis says Southampton's Europa League disappointment in August is motivation to secure a return to the competition for next season.
Saints moved to seventh in the Premier League at the weekend with a 2-1 win over Stoke City, with Ronald Koeman's side now well positioned to be one of England's Europa League representatives for a second-straight campaign.
However, their last dalliance with the tournament saw them eliminated by Danish club FC Midtjylland before the group stages so Davis, who reached the final of the then UEFA Cup with Rangers in 2008, would dearly love a proper crack at the Europa League in the 2016-17 season.
"The aim every year is to try and progress and do better than you did the previous season," Davis said.
"Having put ourselves in such a good position last year with all the hard work, it was really disappointing to go out before the group stages. It would be nice to go one better but there are still a lot of important games to be played between now and the end of the season.
"But you can't really foresee how this season is going to go – every week is a challenge."
The unpredictability has been epitomised by Leicester still leading the way in the top flight despite many believing Claudio Ranieri's men would eventually fall away.
Davis has admired the character of the Foxes and will use their success story as evidence the Premier League's established order can be shaken up by others in future campaigns too.
"I think it gives other teams inspiration," the Northern Irishman added.
"What they have done is incredible this year, to show that kind of consistency. Everybody has said all along they were just waiting for them to slip up but they seem to have got that drive and determination. They fully deserve to be where they are, fair play to them.
"Maybe it gives everybody else that incentive that they can achieve something like that."