Death of Serge Aurier's brother confirmed by Tottenham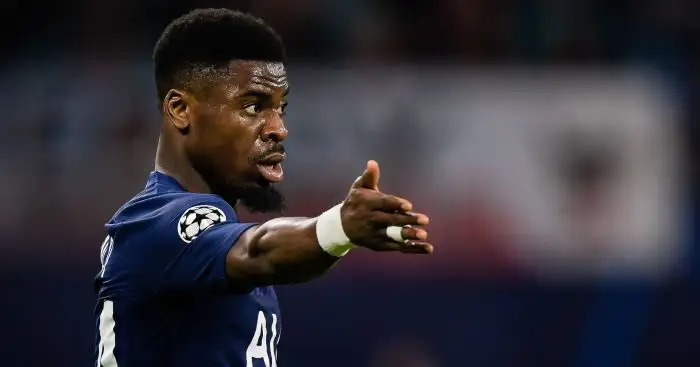 Tottenham have confirmed Serge Aurier's brother died in the early hours of Monday morning.
A club statement read: "The club is deeply saddened to confirm media reports that Serge Aurier's brother passed away in the early hours of this morning.
"We are supporting Serge at this difficult time and we ask that the privacy of the player and his family is respected.
"Everybody at the club sends their sincerest condolences to Serge and his family. Our thoughts are with them all."
Aurier played the full 90 minutes during Tottenham's 2-1 win over Arsenal on Sunday, which lifted Spurs above their north London rivals.
Reports surfaced in the early hours of Monday that Aurier's brother had died after his body was reported to have been found in Toulouse.
The BBC cited 'French media' and said: "Christopher Aurier died in hospital after emergency services found him shot in the stomach in an industrial zone on the city's outskirts."
Tottenham have now confirmed his death and are supporting the right-back, who signed for the club in August 2017.
Spurs are next in Premier League action on Wednesday when they take on Newcastle at St James Park.
Mourinho dig at Pochettino

Meanwhile, Tottenham boss Jose Mourinho has set his sights on winning next season's Europa League – but couldn't resist a needless dig at Mauricio Pochettino first.
Spurs took a big step towards reaching the second-tier European competition after beating Arsenal 2-1. The match was the first ever north London derby at their new home, with Toby Alderweireld scoring a late winner.
Mourinho pointed out that if the season had started when he took over on November 20, Tottenham would still be in contention for one of the top places.
"I know I could look at in a selfish point of view and say since I arrived, if the championship started in that moment, even with all the problems we had I think we would now be fourth or fifth in the table," Mourinho said.