Exclusive: Harry Kane WILL return to Premier League with Tottenham, Man Utd given hope of future deal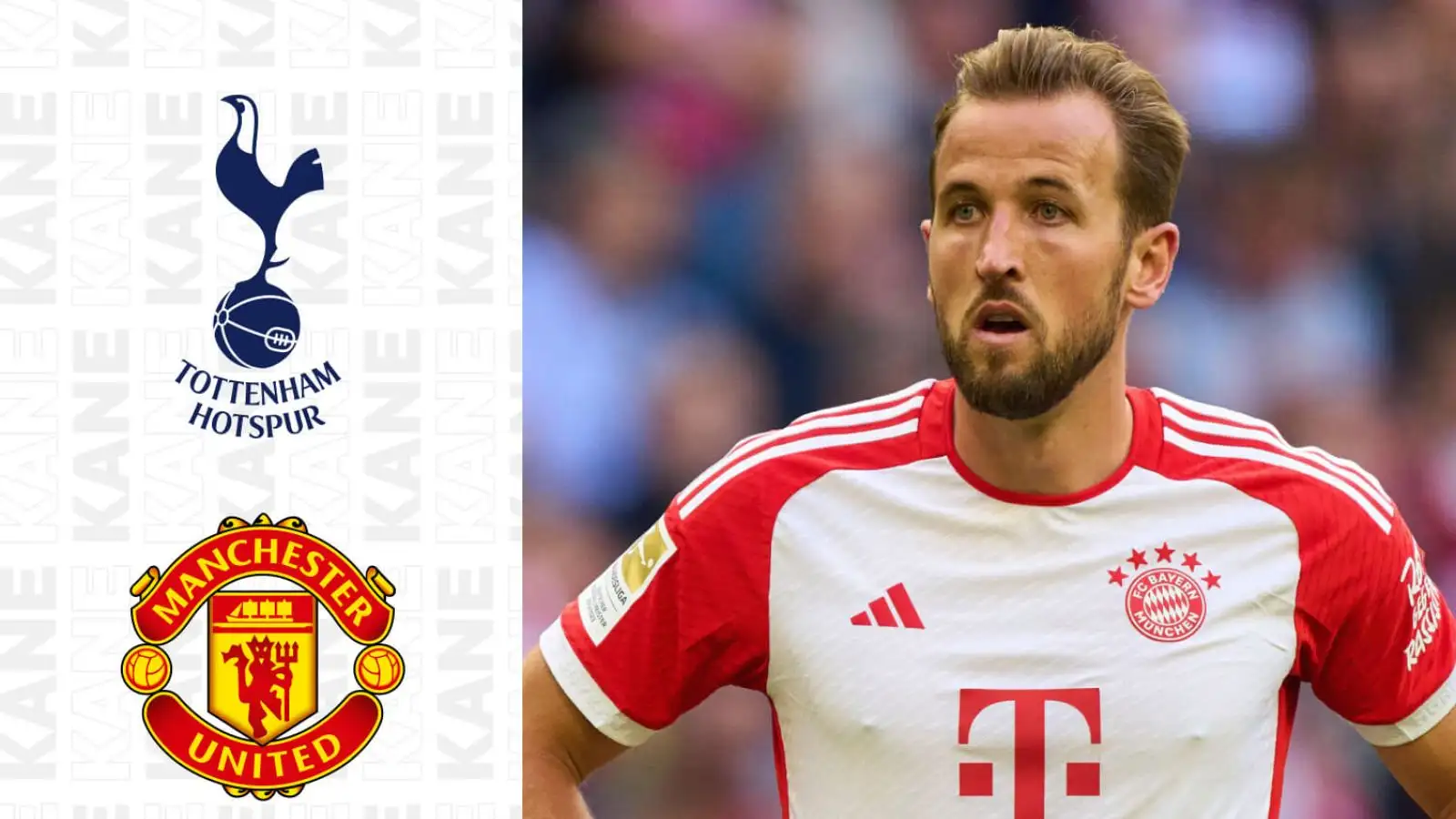 Ray Parlour claims Harry Kane will return to the Premier League in the future with his move to Bayern Munich only emerging for one reason and with the former Tottenham talisman still having unfinished business in England.
The England skipper ended his 13-year association with Spurs over the summer to move to Germany with Bayern Munich. One of the Premier League's all-times best strikers, Kane departed English shores with 213 Premier League goals to his name – just some 47 short of Alan Shearer's all-time record.
Tellingly, though, he has never won a trophy during his time in England and it was that desire to win some silverware which ultimately drove him to move abroad.
And with Kane getting his Bayern career off to an electric start, the early signs certainly bode well for a Bayern Munich side who have won the last 11 Bundesliga titles in a row.
But Kane also has loftier ambitions than simply winning the Bundesliga alone with Bayern Munich also among the favourites to win the Champions League too.
Signing for Bayern for a fee of £86.4m, his deal in Bavaria ties him to the German giants until 2027, by which time the player will be 34 years old.
However, former Arsenal midfielder Parlour reckons after his trophy mission is complete, Kane will return to England – and will have his eyes firmly set on Shearer's record goals mark.
"He's certainly got time because he looks after himself these days, he can play until a little bit longer, and he's a clever player, isn't he? He can play that number 10 role. I always go look at Teddy Sheringham, Teddy was that sort of player as well. He'd play until late 30s, 40s even," Parlour told TEAMtalk, via MightyTips.
READ MORE: Harry Kane Tottenham return barrier shattered as Levy comes to huge decision on sale
Parlour gives Man Utd, Tottenham hope of future Harry Kane deal
Despite approaching his mid-thirties by the time his Bayern deal expires, Parlour reckons Kane could still do a job at the top end of the Premier League.
As a result, a possible return to Spurs, or even a future move to long-term suitors Manchester United cannot be ruled out in the future.
Parlour continued: "I know there's a lower division, but you know he could play at a good standard in the Premier League. So, I think Harry will [return].
"If it all goes well for Bayern Munich and they can win a few trophies, Harry will be delighted. And the Champions League is obviously the one from Bayern Munich's point of view. Again, I'm sure he would come back at a certain time."
Explaining Kane's motivation and desire to be the best, Parlour is convinced that Kane is one of the most dedicated players around.
"It's all about your body, really, and whether you can handle games. I think German football will be a little bit easier than the Premier League, so maybe that gives him a little bit more time to come back.
"But I'm sure he will look at that record and say it's still there to be beaten, and If I can get a few good years in Germany, win a few trophies, who knows, I could come back and still win that the record off Shearer, which would be an amazing achievement to have the Premier League record and England record. After a few trophies in Germany, that would probably be the icing on the cake for his career!"
READ MORE ~ The top scorers of 2023: Kane fifth with predictable name in top spot