Guardiola admits Man City 'are going to try' for Stones and Sane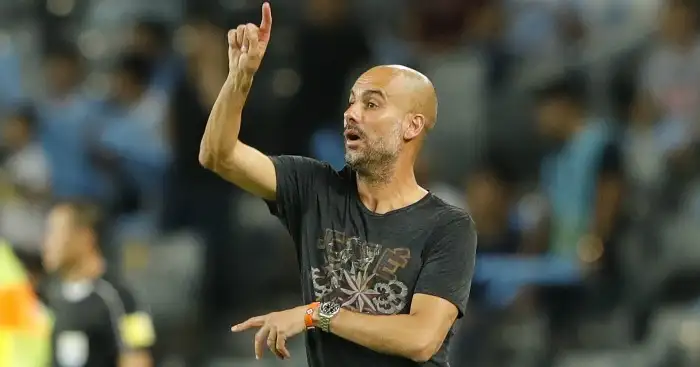 Manchester City manager Pep Guardiola has confirmed his interest in signing Everton defender John Stones.
The England defender has been linked with the club for several months now and City are keen to push through a deal for the 22-year-old.
Everton are holding out for upwards of £50million for the England international and that remains a sticking point, although Guardiola remains keen to add Stones and Schalke forward Leroy Sane.
"Sane is a player from Schalke. If he comes, we'll be happy. If he stays, I'll be happy for the Schalke fans," said the Catalan after his side's penalty shoot-out win over Borussia Dortmund.

In relation to Stones, Guardiola told his post-match press conference: "It's the same answer for Sane – he's a player for Everton.
"Everyone knows we're going to try but we will see."
Stones flew out to Germany on Thursday for a two-match tournament in Dresden.
The defender played 30 minutes of Tuesday's win at MK Dons, his first appearance since returning from extended leave after being part of England's Euro 2016 squad.