Dubious Boxing Day KO for Leicester v Liverpool on Amazon Prime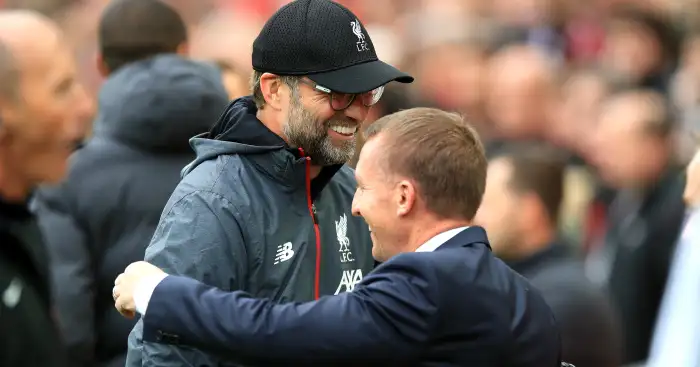 Amazon Prime's first foray into Premier League coverage has revealed a controversial kick-off time for Liverpool's trip to Leicester on Boxing Day, the Premier League has announced.
All nine top-flight fixtures on December 26 will be televised exclusively by Amazon Prime but the match at the King Power Stadium has been switched to an 8pm kick-off – making it potentially unwelcome for Reds fans because of public transport difficulties.
Liverpool have already pre-empted fans' annoyance by offering free coach travel although the club are charging a £5 reservation fee, with proceeds going to a local charity.
Amazon Prime's first foray into screening Premier League matches starts with a set of midweek fixtures on December 3, 4 and 5 while there are four kick-off times for the Boxing Day fixtures.
Tottenham will welcome Brighton in a match that will start at 12.30pm, there will be six 3pm kick-offs while Newcastle are scheduled to visit Manchester United at 5.30pm.
American media company Amazon Prime will also show Wolves v Manchester City the following day at 7.45pm.
Liverpool fans group announces anger

Liverpool fans' group Spirit of Shankly said on its official website: "Liverpool's Boxing Day match away to Leicester City has been earmarked for TV with a kick-off time of 8pm.
"There is no national train service running on this day and local public transport is likely to be severely reduced – if operating at all by the time of the game finishing.
"Both sets of supporters will encounter difficulty getting to and from the stadium.
"A consequence of such a disdainful, zero-consideration change means LFC's following fixture, at home to Wolves, is also to be moved to Sunday 29 December, again with inconvenience and negative implications for fans and workers.
"The Premier League and TV companies repeatedly ignore the welfare of supporters. But they do have a chance to redeem themselves.
"Spirit of Shankly call on the authorities to do the right thing and revert all Boxing Day fixtures to a sensible kick-off time. We suggest 3pm."
Liverpool, meanwhile, will reportedly trigger an extension to one player's contract before listening to offers for him next summer.