Liverpool told out-of-favour Chelsea forward could be their 'next Jota'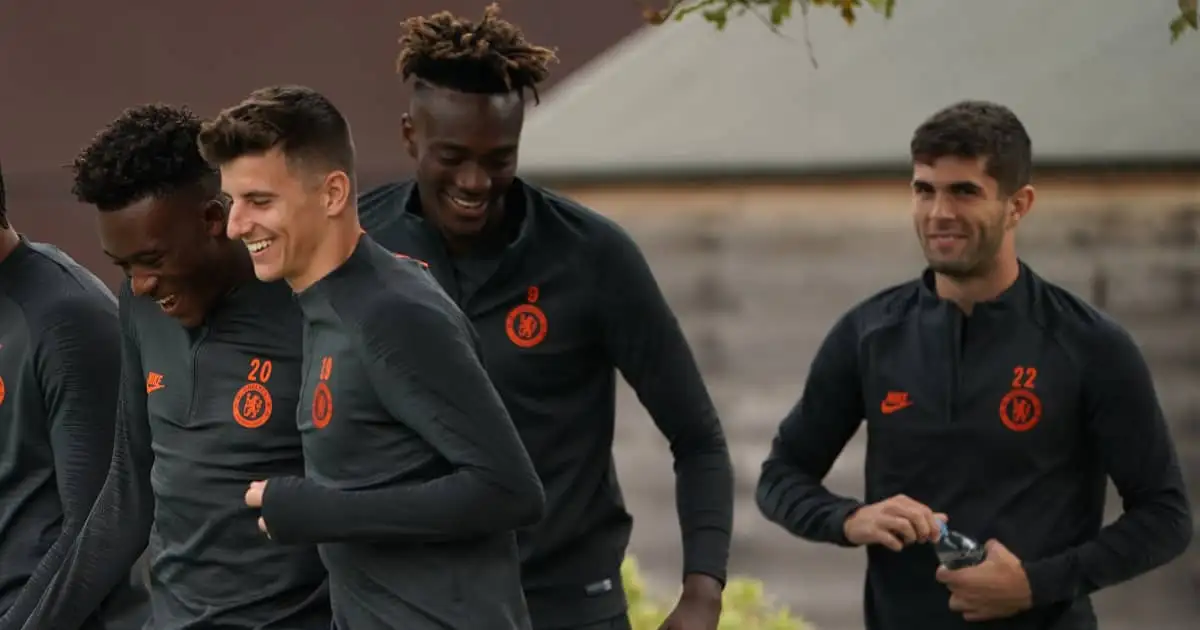 Liverpool have been told a Chelsea forward recently linked with a surprise departure could be the ideal man to compliment their front three.
Chelsea have breathed new life into their campaign after the appointment of Thomas Tuchel. The German has transformed their defence, with the Blues conceding just twice in his first 14 games in charge. A consequence, however, has seen their free-flowing attacking play take a back seat.
The change of formation has meant several of the club's exciting forwards have had to settle for bit-part roles.
Tammy Abraham has fallen down the pecking order. Furthermore, Kai Havertz's deployment as a false nine has seen Timo Werner and Olivier Giroud struggle for gametime in recent matches.
One player who has fared even worse under Tuchel is Christian Pulisic.
The American, 22, took a giant step forward in his career last season with a string of devastating attacking displays.
Injury disrupted his campaign this season but since returning, starts have rarely been forthcoming under Tuchel.
That led to speculation over an exit, with Premier League big-hitters Man Utd and Liverpool taking note.

Pulisic has a prior connection with Liverpool boss Jurgen Klopp from their brief time together at Borussia Dortmund.
Klopp was recently tipped to bring the best out of the forward if a move were made. These sentiments have now been taken a step further by Kevin Phillips.
Speaking to Football Insider, the ex-Sunderland striker said: "When I hear these comments about him leaving Chelsea, I'm just surprised.
Mason Mount: I don't look into negativity
England and Chelsea midfielder Mason Mount says he is solely focused on how he performs on the pitch and does not pay much attention to negative critics.
"I think he's a fantastic player but if he is to go, he's the type of player that has the ability to sit just behind that Liverpool front three.
"He'll only get better and better as he gets older. It's like when Jota went to Liverpool, what a signing he's been.
"So Pulisic could definitely be one of those players if he went to Liverpool.
"If I was a Liverpool supporter I'd like to see him playing in my side."
Pulisic risks Tuchel wrath

Meanwhile, Pulisic will seek to gain the blessing of Tuchel after declaring his ambitions to represent USA at the Tokyo Olympics – but the decision could rule the winger out of the start of next season.
Already struggling for first-team chances, the move will do himself little favour.
Despite his lack of action for Chelsea, Pulisic remains very much in favour with the USA.
Speaking on Thursday, the forward said: "The Olympics is of course a massive honour to play in and to represent your country in an Olympics would be amazing," he told NBC Sports.
"I am fully supporting the guys in qualifying now. It is something I've thought about and that I've wanted to play in.
"Obviously I can't control exactly what goes on and what is best for me at the time and the team at the time, I can't say. But it is something that I would like to play in."
READ MORE: Wandering Chelsea man admits he's now at home but deal yet to be done