Liverpool 'open talks' for Newcastle star as crippling exit avenues double following Barcelona contact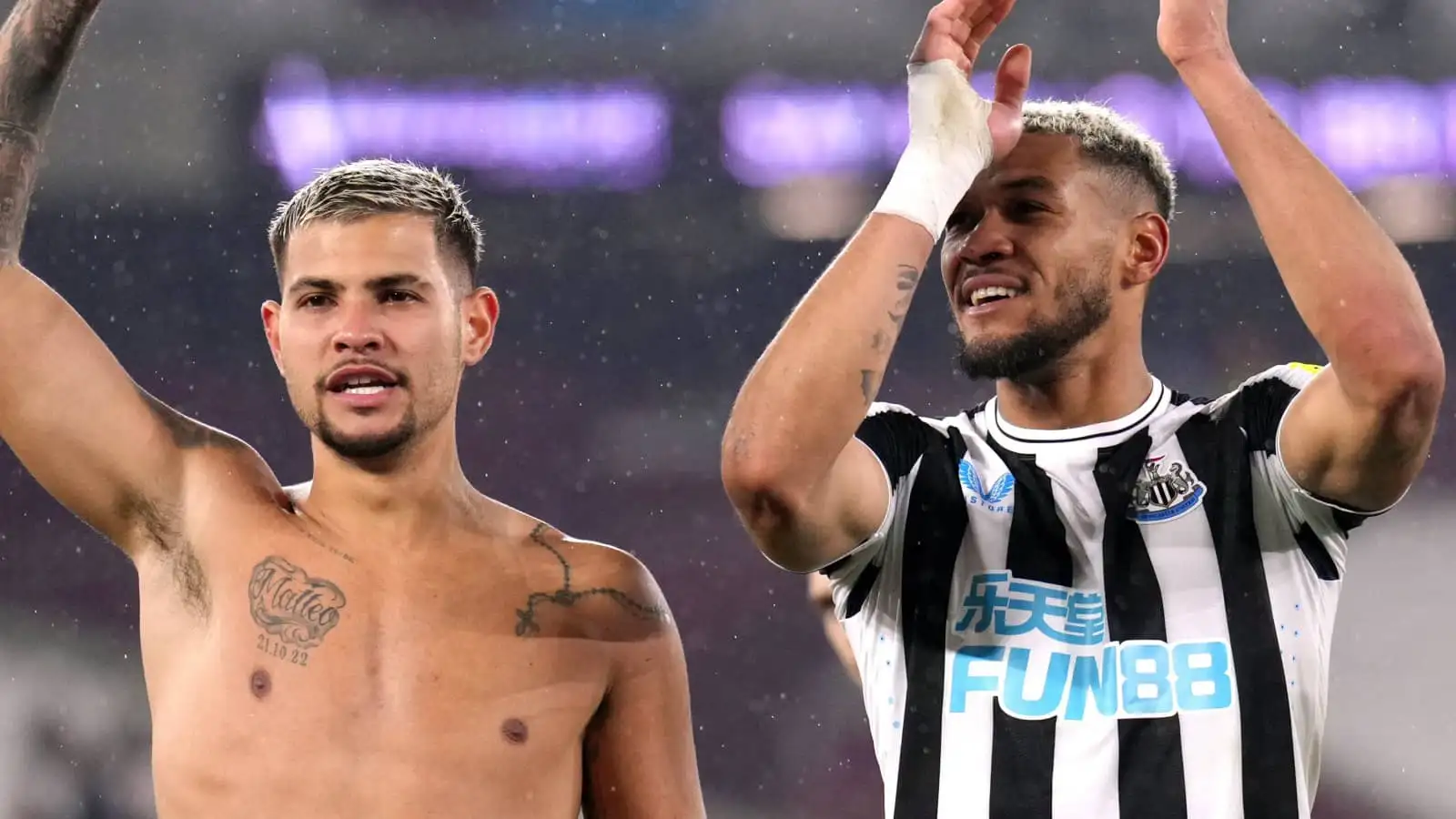 Liverpool and Barcelona have reportedly 'opened talks' to sign Bruno Guimaraes, with Newcastle United hoping to put him out of reach.
The Magpies' success this season has been somewhat unexpected. After their takeover led by the Saudi Public Investment Fund in late 2021, it was presumed they'd once again challenge at the top end of the table.
However, that it's happened so fast is something of a surprise. Indeed, the Magpies finished third this season, following up last term's 11th-placed finish.
While they could have gone silly with their vast funds, they haven't. Indeed, the £250million or so they've spent since the takeover is rather conservative considering the cash they could have splashed.
Comparatively, Chelsea have spent more than double that in the last two transfer windows.
The Magpies have made solid additions to their side of late. The biggest incomings were the likes of Nick Pope, Kieran Trippier and Guimaraes.
The latter quickly became a cult hero at St James' Park. He's directly contributed to 16 goals in 57 games for the club, and his passion for the side is unquestionable.
This season, not only has he been one of Newcastle's best players, but one of the league's best. Indeed, Guimaraes scored four goals and provided five assists in his 32 games throughout the campaign.
Liverpool, Barcelona 'open talks' for Guimaraes
His role in Newcastle's surge up the league has not gone unnoticed. Recently, it was revealed Barcelona had entered the fray and are interested in snaring the midfielder.
A fresh report has suggested that interest has quickly been moved on.
Indeed, GOAL Brazil states both Barcelona and Liverpool have 'opened talks' to try and sign Guimaraes.
The pair are said to have made contact to 'seek information about the situation' of the star at St James' Park.
Newcastle want to put Guimaraes out of reach
While there are now a few avenues for the crippling exit, Newcastle won't be sweating over the situation. The report states they 'plan to deal with the valuation' of Guimaraes.
That would suggest a new deal would up his value. Indeed, they reportedly want to renew his contract 'with a salary that would be among the top five in the Premier League'.
As such, there would be no reason for him to leave. In fact, there's already little reason for Guimaraes to up sticks from St James' Park.
Indeed, the Magpies have secured Champions League football for next season, something Liverpool have not, so a move there would seem unlikely. There seems no reason why Newcastle can't remain in the top four for years to come now.
It seems Guimaraes himself has identified that there's very little reason for him to leave. Indeed, it's suggested he 'will give preference to contract renewal' over a move elsewhere.
READ MORE: Liverpool consider plan C for unsettled West Ham target with new twist tipped to unlock transfer