Man United and Spurs target Dembele discusses possible transfer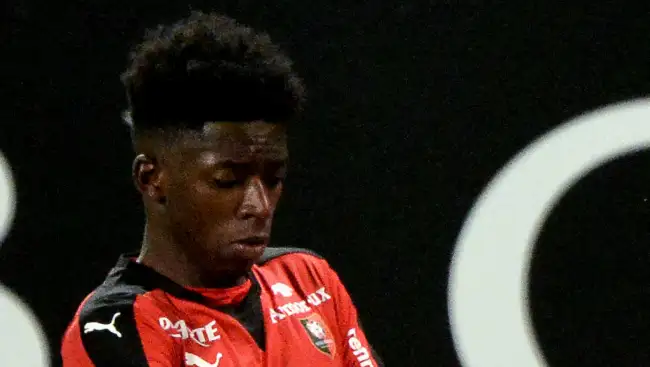 Rennes forward Ousmane Dembele has discussed his future after being linked with Manchester United, Tottenham and Barcelona.
In the throes of his breakthrough season in Ligue Un, Dembele has emerged as one of the most talented and in-demand youngsters in Europe.
The 18-year-old has scored 10 goals and provided five assists in 19 appearances, helping Rennes to fifth, just two points behind third-placed Nice.
The forward signed his first professional contract in October, and received his first call-up to the French Under-21 squad last week.
Dembele has also been linked with Bayern Munich and Manchester City, and the teenager said of such links: "It's nice, but in the end, I still have three years with Rennes. I'm still progressing."
Speaking to French outlet RMC, Dembele added: "I'm discovering Ligue 1. I think especially of what happens on the pitch, and not what's going on around it.
"I'll be the one who decides my future, as will my family. But I'm still at Rennes. I'm thinking about the end of the season. I hope we finish in the top five."
In a separate interview with French newspaper L'Equipe, Dembele said: "I love spending time with my friends and play PlayStation. I take Manchester United."