Newcastle in dreamland as Fabrizio Romano confirms deal for Liverpool target with huge release clause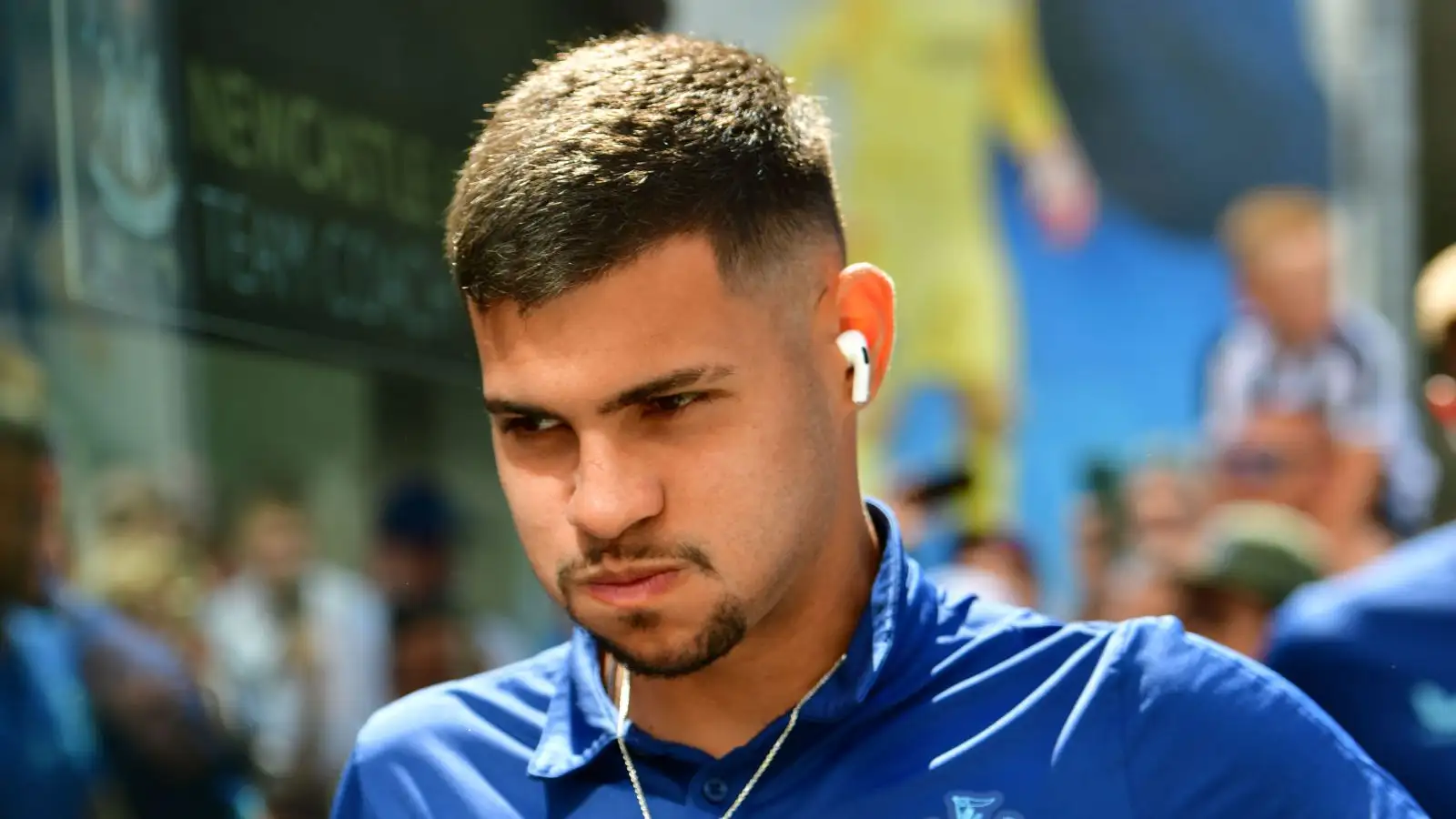 Newcastle have agreed a new deal with star midfielder Bruno Guimaraes which will seriously increase his exit clause at St James' Park and put to bed any suggestions of a move to Liverpool or Real Madrid.
The Brazilian star has proved one of the best signings of the PIF era on Tyneside, proving a brilliant addition to Eddie Howe's ranks since his £40m from Lyon in January 2022. In his time in the North-East, Guimaraes has made 60 appearances for the Magpies, scoring 10 goals and establishing himself as one of the best all-round midfielders in the world game.
So good has been that form, that speculation has arisen suggesting both Liverpool and Real Madrid could look to prise the 14-times capped Brazil midfielder away from Tyneside.
However, with TEAMtalk exclusively revealing earlier this week that a new deal was agreed, Fabrizio Romano has now given the contract the full 'Here We Go' treatment, while also providing additional details of the new arrangement in place.
According to the Italian journalist, the 25-year-old – who has always made it clear he is settled in the North-East and not agitating for a move, has agreed terms on a deal that cements his future to St James' Parkr for another five years.
However, there is a release clause in the deal, believed to be "in the region of £100m".
Writing on the social media platform X, Romano stated "Newcastle agree new deal with Bruno Guimaraes, here we go! It's done – contract until June 2028.
"Key detail: understand the new deal will include release clause and it will be in the region of £100m.
"Bruno, so happy to extend as he loves the club."
READ MORE: Pochettino fuming, as Newcastle barge into race for €30m Brazilian 'jewel' linked with Chelsea, Man Utd
Bruno Guimaraes loves life at Newcastle as he extends deal
An official announcement from the club is likely to arrive in due course and could be formally announced by the club prior to Sunday's trip to face Sheffield United at Bramall Lane.
In the meantime, and in an age where the game's top midfielders are moving for around £100m-plus fees anyway, it is not unrealistic to think Newcastle could one day demand such a fee for Guimaraes.
Either way, the escape clause in his deal protects them from any dangers of losing him on the cheap in the meantime.
It also puts to bed any lingering speculation over moves to either Liverpool or Real Madrid, the latter of whom Guimaraes admitted holding talks with last summer.
Guimaraes, though, has never once looked to quit Newcastle with the player fully appreciative of the club and the direction his career is going on Tyneside.
As such, he was always full intending to extend his deal which was previously due to expire in 2026.
Howe speaks up in defence of Guimaraes
Newcastle boss Eddie Howe has never once doubted Guimaraes' desire to stay, saying recently: "I don't think Bruno wants to leave. I feel we are protected enough.
"The most important person in this is Bruno. He sees this season as a huge opportunity for him to play on the best stage that he can and to try and help Newcastle grow.
"That is the most important thing, not necessarily if a club comes in, it is where the player feels his home is and I think he feels that his home is Newcastle."
Guimaraes is fiercely protective of the Magpies too, recently hitting out at criticism of the team's performance in a 1-0 defeat to Manchester City, whom he described as "maybe one of the best teams in the world", and accusing some detractors of having "short stupid memories" in a message since deleted.
Asked about Guimaraes' response, Howe said: "I'm certainly not going to criticise the supporters here. I think it's more a lesson for us.
"I choose not to be on social media for that exact reason, because I want a clear thought process. I don't want to pollute my thoughts with things that I read and avoid certain situations, so I take myself out of that environment.
"The players can choose to be on it, that's absolutely fine because that's their individual choice, but I think it's important that we don't overly react emotionally to certain things.
"Now, Bruno is a very emotional person and I think you've seen on the pitch, it's so positive for us, that emotion. He uses it brilliantly, he has used it brilliantly to not just perform well, but build a feeling with the supporters because I think the supporters see how much it means to him.
"It's all positive in terms of that feeling that Bruno has, but this is just maybe a little lesson for him."
Guimaraes will be the second star in recent days to extend his stay on Tyneside with Callum Wilson also recently penning a contract extension.
READ MORE: Newcastle plot second raid on Championship club as Eddie Howe eyes January midfield additions