Newcastle make contact to snatch attacker from Arsenal grasp after latest offer for 18-goal star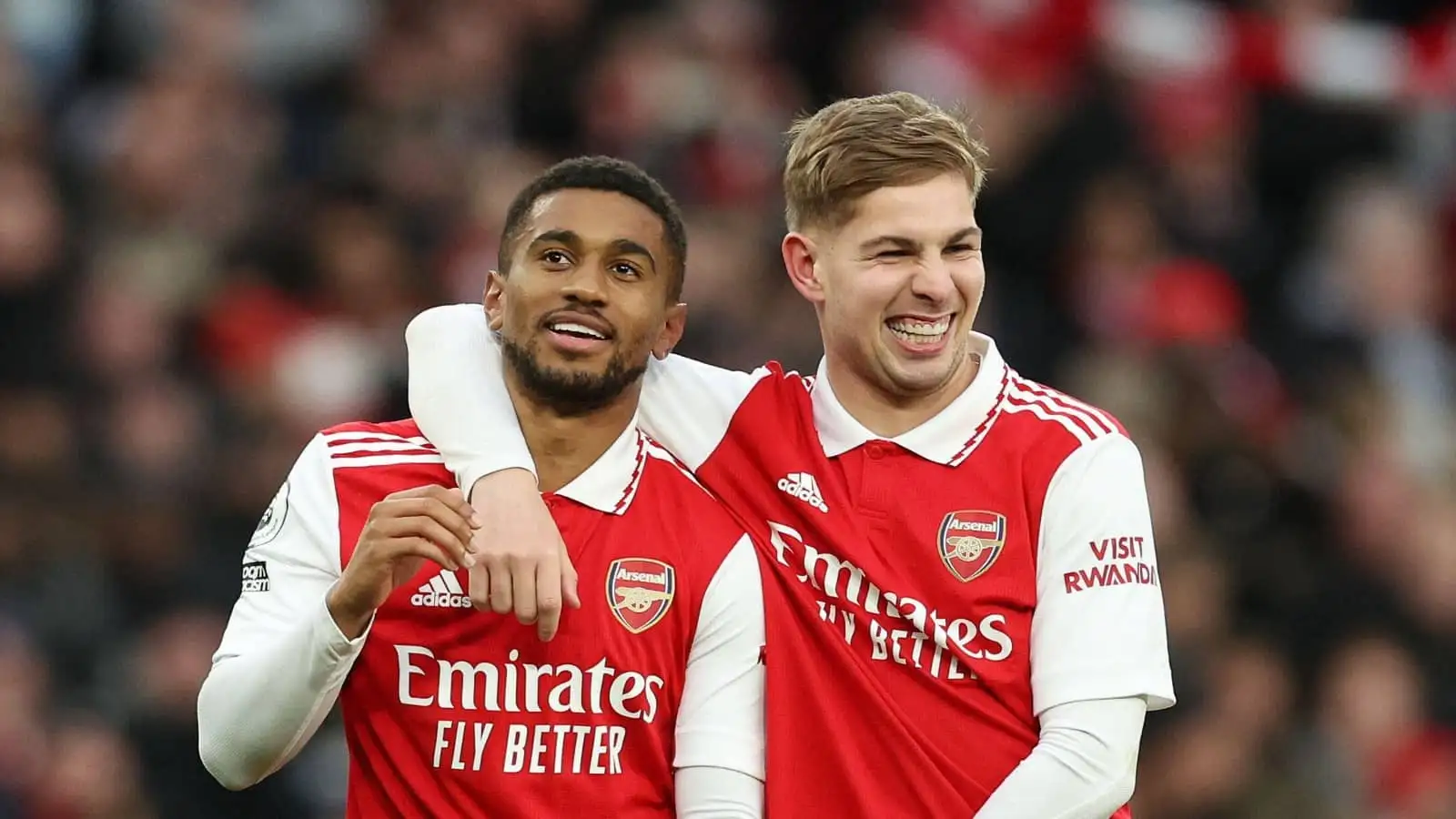 Newcastle United are asking the representatives of Reiss Nelson about the chances of signing him on a free transfer after his contract at Arsenal expired, a report has claimed.
Nelson is officially a free agent as of July 1, although Arsenal are still negotiating new terms with him. The winger came through the club's academy and has been in and around the first team since 2017, except for a couple of loan spells away.
Regular gametime was hard for Nelson to achieve last season, which has led to uncertainty about his situation at Arsenal. Nevertheless, they have been gaining confidence of keeping him for the long term.
Nothing was signed by the end of June, though, meaning Nelson is technically no longer an Arsenal player. And while he is available on a free transfer, Newcastle appear to have been making a move for him.
According to a report by Football Transfers, Newcastle have got in contact with Nelson's representatives to indicate their interest in signing him.
READ MORE ~ Newcastle transfers: Crafty Eddie Howe 'ready to tempt' quality 99-goal winger as Barcelona let option lapse
Nelson is currently mulling over an offer to extend his stay at Arsenal after all, but Newcastle could intervene with something else for him to keep in mind.
The report acknowledges that Eddie Howe wants to build a squad including enough players who already have Premier League experience, which is a box that Nelson would tick.
Reiss Nelson needs to decide between Newcastle and Arsenal
At the age of 23, he must now decide whether it would be worth waiting for more opportunities at Arsenal or if Newcastle might be a better destination for him.
Nelson did not start any of his 11 Premier League appearances in the 2022-23 season, which Arsenal finished as runners up. He did get three goals along the way though, which means he now has 18 from his senior career across spells with Arsenal, Hoffenheim and Feyenoord.
Both Arsenal and Newcastle will have Champions League football on offer next season. It is a competition Nelson has featured in before, when he was on loan at Hoffenheim in the 2018-19 season.
Nelson looks likely to get another chance on that illustrious stage again, although exactly which team he will be playing for at the time is still up for question.
READ MORE: Every Premier League player who has become a free agent this summer; including Man Utd trio and Liverpool legend…