Points deduction hard to ignore for Monk and Wednesday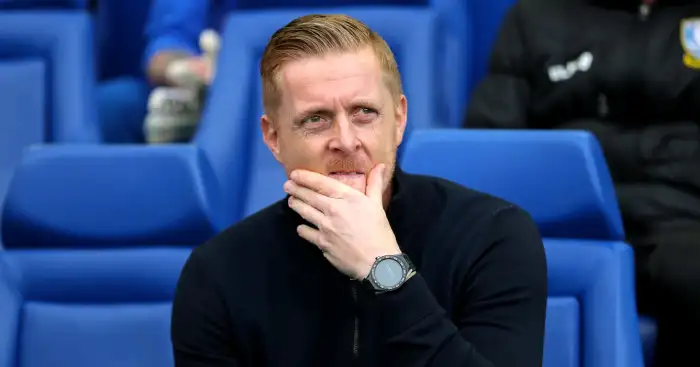 Sheffield Wednesday boss Garry Monk admits it is hard to ignore the possibility of a points deduction looming over the club following an EFL misconduct investigation.
The club are accused of breaching EFL financial rules in relation to the sale of Hillsborough to the club owner Dejphon Chansiri.
Chansiri is said to have sold Hillsborough to himself for £60million, a figure which may breach EFL regulations.
If found guilty, Wednesday could be hit with possible sanctions including a points deduction, financial penalty or complete expulsion from the Football League.
Wednesday have had a strong start to the camping – pushing for the Championship play-offs while rolling over Premier League Brighton in the FA Cup third round at the weekend.
The decision could derail the Owls' season if they are to be found guilty – the club have said they will "vigorously defend" the allegations.
Monk was in-charge of Birmingham City when they were hit with a similar points deduction last season – so he knows all about the uncertainty surrounding an EFL financial hearing.
"Of course it's there. Players and everyone, you are human beings, of course you are going to read and see things and wonder things," said Monk.
"But I spoke to the players on the very first day it came out. I've got experience from Birmingham of that.
"I said there will be more things that will come along the way that you will hear and see but the most important bit is that you focus on what we're trying to do.
"The only thing that we can control – and is our duty to do – is the football. That's our job.
"We've done well enough at that but there will be other things that come out along the way – but we have to concentrate on the only thing that we can control."
The EFL opened an investigation into the club's profitability and sustainability submission for 2017-18.
On the pitch, Wednesday's win at the weekend against Premier League Brighton in the FA Cup provided some respite from three straight defeats in the Championship.
Wednesday are sat two points off the play-offs but a big points deduction could turn their promotion campaign into a survival battle.
The club and Chansiri are still awaiting a decision from the EFL on their charges.