Report reveals six top names on Chelsea's January shopping list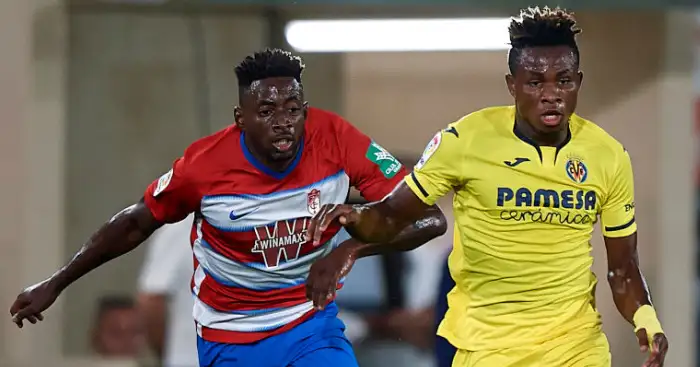 Chelsea are ready to spend big in the January transfer window with a report naming the six transfer targets Frank Lampard hopes to bring to the club during an ambitious month.
Having only been able to bring in Matteo Kovacic in the summer, due to transfer sanctions imposed on them by FIFA, the Blues are now ready to spend again having recently seen their transfer embargo lifted by CAS – and speculation has been rife about the type of names Chelsea will move for.
And with Lampard clearly chomping at the bit to add to his young squad that has appeared, in recent weeks, to be running out of steam, he spoke recently about about the type of player he'll be in the market for.
"I think it will be a bit fluid and discussions will be ongoing from now about where we can strengthen," Lampard told BT Sport after the recent Champions League win against Lille.
"Of course, with Eden leaving we lost a lot of goals and creation in that particular position.
"Today we've missed some chances and we can look at strengthening and pushing and getting more competition in those areas."
And according to the Daily Telegraph, Lampard will look to strengthen his frontline as a priority in January.
The two biggest names on the list are Borussia Dortmund's teenage winger Jadon Sancho and Crystal Palace's Wilfried Zaha – both of whom are expected to cost in excess of £75million.
Sancho is currently embroiled in something of an ongoing row with his club Borussia Dortmund after a number of disciplinary issues and while his club insist all has been resolved, it's strongly speculated he could still be looking to leave the Bundesliga giants.
Zaha, meanwhile, tried desperately to engineer a route out of Palace in the summer, only to see transfers to first Arsenal and then Everton break down – but it's believed a concrete offer from Chelsea could clinch a move, with his agent clearly trying to push for a deal to be done.
If neither of those moves come off Bayer Leverkusen's Leon Bailey and Villarreal's Samuel Chukwueze are two others names that are allegedly under consideration.
Bailey has long been on Chelsea's radar, but has upped his performances further this season, while Chukwueze, while still just 20, has recently broken into the Nigeria side.
Finally, the last two remaining names on the list are forwards Timo Werner of RB Leipzig and Lyon's Moussa Dembele – both strikers of which are also on Manchester United's radar.
With around £150million to spend, Chelsea fans can rightfully expect the club to make a couple of decent additions and further what they hope will be a push for a top-four finish and perhaps an extended run in the Champions League.
Chelsea have also been linked with a move for an on-loan defender currently tearing it up in the Championship and already rated in the £25million bracket.