Reporter told he makes 'no sense' by Mourinho as Spurs claim slammed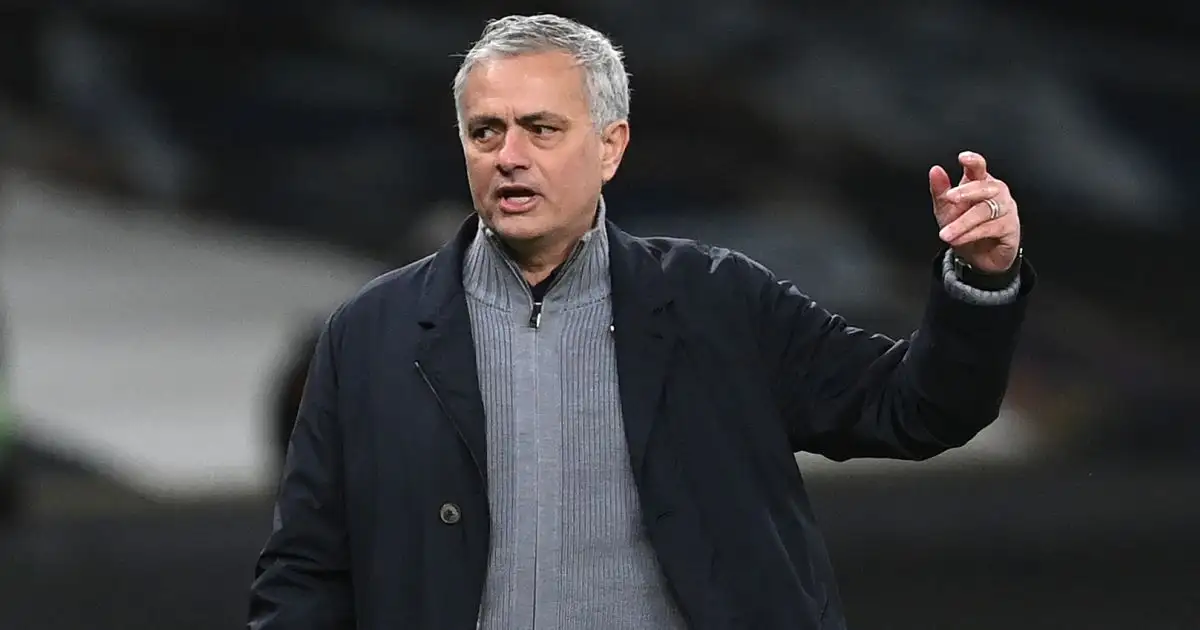 Tottenham boss Jose Mourinho has hit back at a reporter who pointed to a growing frustration among fans for the change in style from the team.
Spurs' only hope of ending the season on a high will come with the Carabao Cup final next month.
The north London club suffered a damaging Europa League exit on Thursday, squandering a two-goal lead against Dinamo Zagreb.
Furthermore, they remain in a tough battle to make the Premier League's top four, with 10 games remaining.
But while last weekend's 2-1 loss to Arsenal proved another damaging defeat, Spurs have turned on the style in 4-0 and 4-1 wins over Burnley and Crystal Palace, respectively, in recent weeks.
As such, one reporter asked Mourinho in a press conference about why his team plays more cautiously against certain opposition.
The manager replied (via Twitter): "I want to explain what is that because the team that played against Arsenal was exactly the team that played against Crystal Palace.
"If we go to Arsenal and we don't play player A B or C and we play with more defensive players then yes.
Jose Mourinho rejects Tottenham tactic claim
Tottenham head coach Jose Mourinho looks ahead to his side's visit to Aston Villa, and insists his team do not have a more defensive approach against higher opposition in the league.
"But what you are telling me makes no sense. So if it is your view I have to tell you, sorry it makes no sense. If it is the view of others I have to say the same.
"Sorry it makes no sense."
Despite claims of negativity from Spurs, Harry Kane and Son Heung-min have scored 44 goals and assisted 32 others between them this season.
What's more, Gareth Bale has improved in recent weeks, scoring two goals and laying on two more in five recent outings.
Mourinho sets Spurs, Arsenal record straight

Pressed on his tactics for last weekend's defeat to Arsenal, Mourinho insisted that he took his players to the Emirates Stadium looking to show intent.
"We played with one considered midfield player, [Pierre-Emile] Hojbjerg, then we played Garteh Bale, Ndombele, Lucas [Moura], Son, Kane," the manager added.
"Son got injured we didn't replace Son for a midfielder or a defender, we replaced Son for Erik Lamela. So I don't understand.
---
Give our social media channels a follow – we're on Facebook, Twitter and Instagram
---
"I thought if someone wanted to blame me for something, it's for playing too much of an offensive team. You should be playing more defensive players.
"It's the same personnel, the same plan, the same objective. It's different matches. Different performances? Yes. But let's be honest – all of us."
READ MORE: Moura struggles to explain damning stat pointing to drastic Spurs rot