Robson assesses Pogba, says he's improved' Man Utd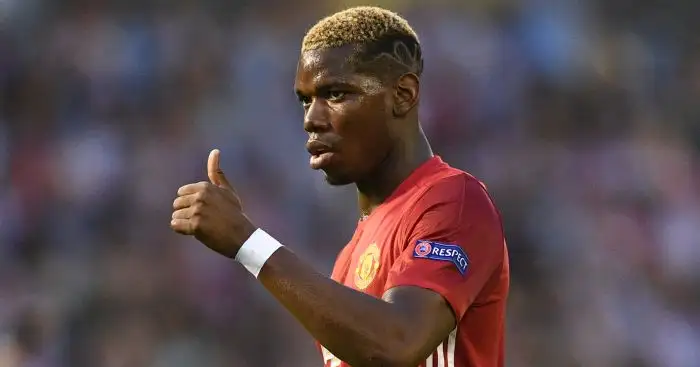 Manchester United's longest-serving captain Bryan Robson has tipped Paul Pogba as a future leader at Old Trafford.
The 24-year-old France midfielder rejoined United last summer for a world-record transfer fee of £89million, having left to play for Juventus in 2012.
Nobody played more games for United than Pogba last season and he scored nine goals, including the opener in the 2-0 win over Ajax in the Europa League final.
But the expectations raised by his transfer fee and strong performances for Juve and France in last summer's European Championships have led some pundits to brand his first season back in England a disappointment.
Robson, however, is not one of them and he believes Pogba will eventually take over as Red Devils captain.
The former England and United skipper, nicknamed 'Captain Marvel' during his playing days, told Press Association Sport: "I think he's improved us. When he's been missing we've missed something.
"He maybe dwells on (the ball) a bit too long for a central midfielder sometimes – you want to move it quicker – but Paul has got real ability and he can see a pass that splits defences. When he's not in the team, we don't have that.
"I think if Paul starts improving his performances, he could be a captain for United who leads by example."
Robson's former team-mate Gary Pallister agrees and believes Pogba also brings a physical presence to the team that has been lacking in recent seasons.
Both Robson and Pallister were record signings when they joined United in 1981 and 1989, respectively, so understand the pressure that a big fee can bring, although believe Pogba has the character to overcome that.
"I think he'll be better for a bit of a rest and the hype of the transfer fee has played its part in that. And he's just lost his father, which is tough," said Pallister.
"I think with a full pre-season behind him, you'll see the best of Paul Pogba.
"He's got that infectious way about him, he loves life and he seems to really enjoy playing football, so I think he'd be the type of player to follow. If Pogba starts playing the way we know he's capable of, he ticks all the boxes for (the captaincy)."
Robson, who was club captain at Old Trafford between 1982 and 1994 and also led England 65 times, believes Ander Herrera is another player with leadership qualities and praised Antonio Valencia's "determination", a trait he wants to see the likes of Phil Jones and Chris Smalling add to their games.
United finished the Premier League season in sixth place, 24 points behind champions Chelsea, but Robson is adamant the campaign was a success as the club won three trophies and qualified for next season's Champions League, something they failed to achieve in 2015/16.
That failure sealed Louis van Gaal's fate as manager and he was replaced by Jose Mourinho a year ago, prompting many to predict a strong title challenge in the season just finished. That challenge never really got going but Robson saw clear signs of improvement.
"People dismiss the Community Shield but as a player you always wanted to win it because it gives you confidence going into the season," he said.
"And the EFL Cup was a good win – Southampton gave us a really good game in the final.
"Now, if that had been it, you'd say it's been an OK season. But to go and win the Europa League and qualify for the Champions League you've got to say it's a very good season, especially when you consider the way the team were going.
"OK, we won the FA Cup (under Van Gaal) but we weren't playing the football the fans wanted to see and the squad was a little bit weak. (Mourinho's) four signings improved the squad (last summer), so you've got to say it's a very good season."