Rejuvenated Tottenham star claims he 'never, never' wanted January exit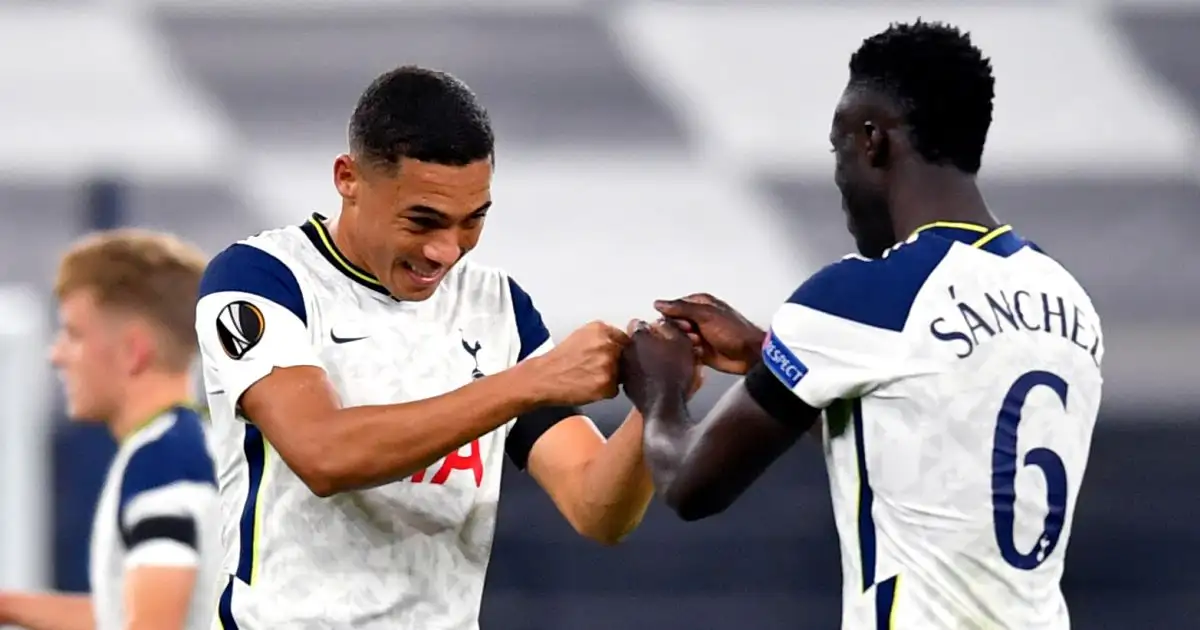 Tottenham defender Davinson Sanchez insists that he never had any intention of leaving the club during the January transfer window.
The club's former record signing found himself out of Jose Mourinho's plans in the run up the winter window opening.
Several reports at the time suggested that the 24-year-old was looking to leave if the situation did not improve.
However, Sanchez was confident that his time would come again. That confidence has been fully justified, with the Colombia star starting the last seven league games.
Asked whether a move away from north London was ever in the pipeline, he responded: "Never! Never! Football is that way and it gives you the chance to bounce back in these situations.
"That's what happened. Also I didn't think that I had to play because I was playing before. No, no, I never said that.
"We all have that moment. You just have to be helpful and supportive and of course knowing that when I am recalled I'll get back at my best so the team is going to be there for me too.
"I can't expect that the team will be losing because I wasn't playing. That's never come from me."
---
Give our social media channels a follow – we're on Facebook, Twitter and Instagram
---
No baby blues for Sanchez
Sanchez's time on the bench actually coincided with the arrival of his first child. However, he added that having a new baby in the house has not affected him in any way.
"I've been training, I've been preparing myself and involved in the team also," he said. "So for me nothing changed. Of course the baby came, which is good.
Jose Mourinho: I'd love to win a trophy for Daniel Levy
Tottenham boss Jose Mourinho says he would 'love' to win a trophy for chairman Daniel Levy who is celebrating his 20th year at the club .
"I've been talking with the manager and my team-mates also. That was very good for me during that period when I was not playing often.
"You're part of the team and you just need to accept that in the moment. You need to work to get back in the team and be back involved with everybody and keep pushing yourself.
"So for me it was a good time anyway because I just realised I could be even happier."
Sanchez could be rested for the Europa League tie against Dinamo Zagreb on Thursday night, but will return to the side for the north London derby against Arsenal on Sunday.
READ MORE: Bale names unlikely Tottenham star as fourth 'Welsh Mafia' member