Southgate hits back after Keane asks whether Henderson 'does card tricks'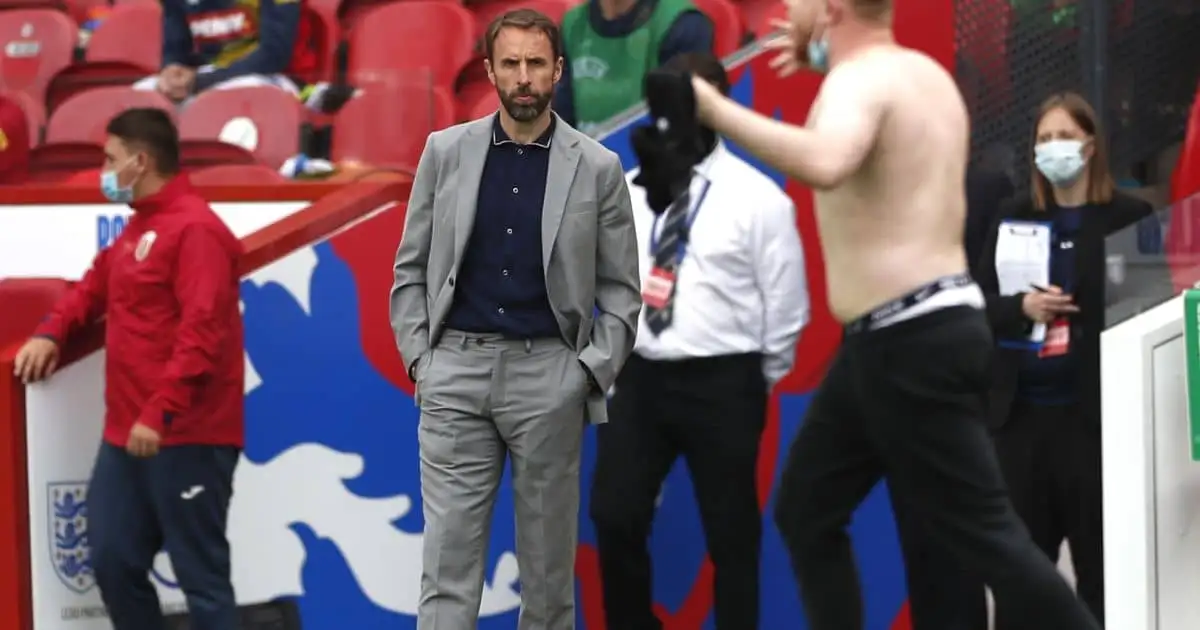 Gareth Southgate has defended the inclusion or Jordan Henderson in the England squad after Roy Keane questioned his involvement and claimed it is a "huge distraction" for the 26-man party.
Henderson was handed 45 minutes of action in Sunday's 1-0 win over Romania at Middlesbrough. It was the first time the England vice-captain had played for club or country in over 100 days.
Henderson, 30, replaced Kalvin Phillips at half-time and missed a second-half penalty as England laboured to victory.
An important figure for club and country, Henderson had been due to play against Austria before complaining of a minor knock. But he was handed 45 minutes at The Riverside after recovering from groin surgery he undertook in February.
Henderson and the England squad will travel south to St George's Park on Monday. Then serious preparations for their European Championship opener against Croatia on Sunday will begin.
But Keane thinks Henderson is far from fit and has questioned his inclusion in the squad. While he also says Liverpool "won't be happy either".
"I was convinced Jordan was going to play the other day," Keane said on ITV. "I think it's a huge distraction – he's clearly not fit and I don't think he should be involved. If he can't start against Romania, he's not fit.

"Physically and mentally, this game won't be that tough for him to deal with, he's an experienced player.
"He's not kicked a ball for three and a half months and he's going to European Championship? He can't be right.
"I've heard a lot of people say they want him around the place. For what?
"Does he do card tricks and does he have a sing-song? Does he do quizzes in the evening? What does he do?
"Liverpool won't be happy either. Surely Jordan doesn't want to be around the place being some sort of cheerleader, you want to play and clearly he's nowhere near it."
---
Subscribe for free to TEAMtalk's daily newsletter…
---
Southgate: Henderson not dividing the group
Southgate was asked about Keane's comments in his post-match press conference and he replied: "Well I think firstly we are not distracted by anything.
"We know the situation Hendo is in, he's been a very positive influence around the camp with the group.
"It's a step forward for him physically today which was important for him to be able to play some sort of part in the tournament and we are realistic about what that could be.
"It's not a situation where it's dividing the group or it's unrealistic what's possible.
"We're not hanging our hat on him being fit and if we can get him to a good level then that's a bonus. We've got 26 players which hasn't been the case before.
"With the penalties we are very diligent in how we practise them. I didn't expect what happened to happen and I wouldn't expect that to happen again."
READ MORE: Southgate admits England man jumped the gun – 'We will pull rank next time'