Stunning development as divisive Man Utd figure risks losing job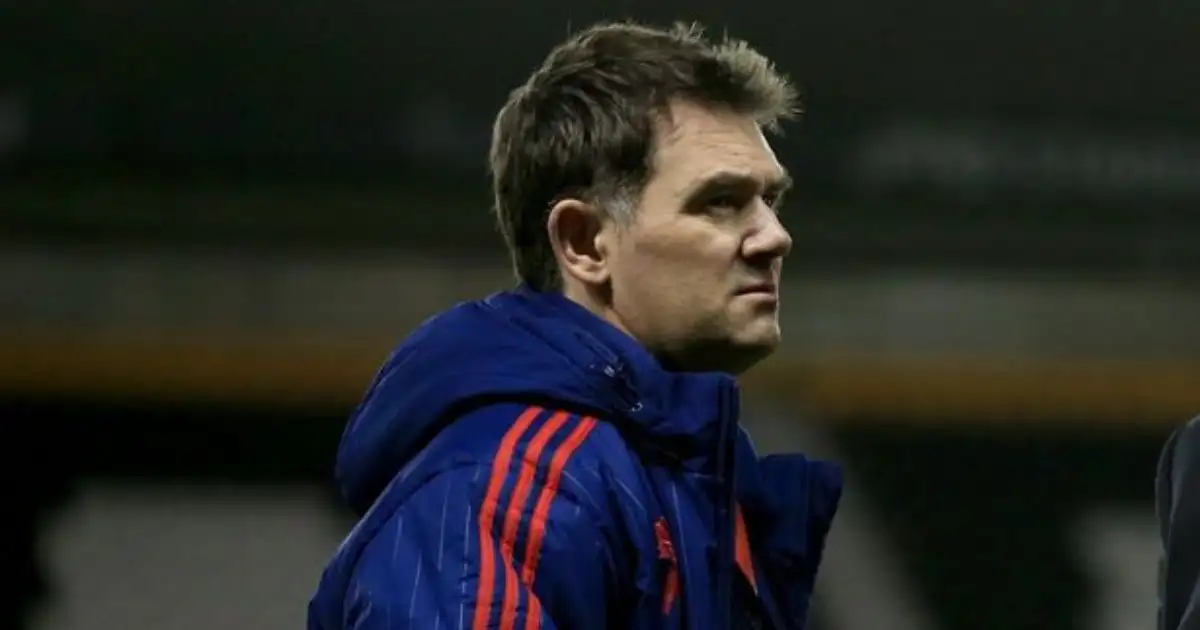 John Murtough could be set to lose his position as Manchester United's football director just weeks after being appointed, according to a shock report.
Murtough was recently promoted from the role of head of football development to football director. In the process, he became the first ever person to take up such a role at United. However, it has been a turbulent period for United and now his future is in doubt.
According to Football Insider, Murtough is "under threat" and could lose his job. The main factor behind this is the upcoming resignation of Ed Woodward.
Woodward will stand down from his role as executive vice-chairman at the end of the year. He has not been the most popular figure at Old Trafford and it seems neither has Murtough.
The new football director has been described as "the eyes and ears of Woodward". With the executive vice-chairman set to leave, Murtough could be at risk.
Woodward was one of his biggest supporters and part of the reason the club didn't seek a more high-profile appointment. But once he leaves, Murtough faces a battle to convince others at the club.
Murtough was involved in a bust-up with Nicky Butt before the latter's recent departure. It was one example of why he isn't too popular at the club.
With Woodward out of the picture, those remaining at the club could choose to go in a different direction.
While Woodward's exit has some connection to the club's entry into and subsequent withdrawal from the European Super League, it is understood that Murtough was not a major part of that project. Even so, losing his biggest supporter means he is in danger.
Andy McIntyre: Manchester United have gone for evolution, not revolution
Manchester United have gone for 'evolution' as opposed to 'revolution' with the appointments of John Murtough and Darren Fletcher as directors, according to Andy McIntyre, who created the first Masters degree for sporting directors.
Murtough is yet to even get a chance to oversee a transfer window for United. It is not clear if he would be able to stay on in the role while Woodward continues working or if he could leave sooner.
Were his exit to be confirmed, though, it would be another twist in a dramatic period for United.
Woodward breaks silence on United exit
Meanwhile, Woodward has praised himself for the progress Manchester United have made under his tenure.
"I am extremely proud to have served United. It has been an honour to work for the world's greatest football club for the past 16 years," Woodward said.
"The club is well positioned for the future and it will be difficult to walk away at the end of the year.

"I will treasure the memories from my time at Old Trafford. During this period, we won the Europa League, the FA Cup and the EFL Cup. I am proud of the regeneration of the club's culture and our return to the Manchester United way of playing.
"We have invested more than £1bn in the squad during my time here. I am particularly delighted with the progress the players have made under the astute leadership of Ole Gunnar Solskjaer and his coaching team in the last two years.
"I am sure that with the changes we have made on-field and to the coaching and football staff in recent years this great club will soon be lifting silverware again. It deserves to.
"I desperately wanted the club to win the Premier League during my tenure. I am certain that the foundations are in place for us to win it back for our passionate fans."
READ MORE: Man Utd green light to sign top centre-back after major deal is agreed