Tuchel sheds light on 'amazing' reaction to bust-up between Chelsea duo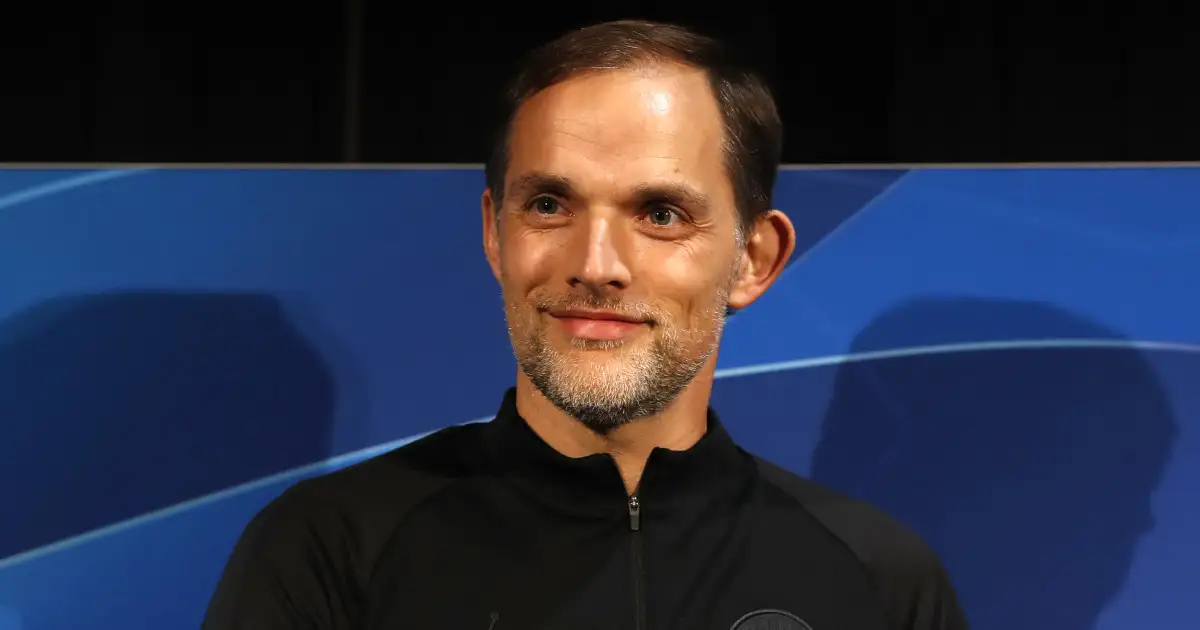 Thomas Tuchel was impressed with the efforts made by Antonio Rudiger and Kepa Arrizabalaga to resolve their differences after a heated clash in Chelsea training.
The pair were involved in a bust-up in training on Sunday after Rudiger caught Kepa with a late challenge. Tempers flared as they exchanged shoves and Tuchel had to intervene. However, they quickly put the matter behind them.
The clash could have overshadowed their preparation for their Champions League clash with Porto. However, Tuchel liked how his players dealt with the incident.
"It was not [serious]," he said. "It was an incident in training and got heated between Toni and Kepa. We calmed the situation down immediately.
"I don't want to play things down artificially. We do not want to accept but they can happen because everyone is competitive in training matches.
"The reaction to it, Toni and Kepa, was amazing. They showed how much respect they have for each other. They cleared the air and there was nothing left one day after.
"We spoke about the issue and then it solved. This is the main part. It will stay with us, it wasn't awkward. They solved it straight after training in an honest and humble way and it showed me they have good character.
"No punishment so far because of the way they dealt with it. The reaction was immediate; they made it clear for everybody what happened. Toni sorted out it directly which was necessary.
"It was a strong and brave thing to do and the right thing to do. It cleared the air immediately and made it clear to the club and me that we were happy with how they dealt with it. These are things we don't like to accept but for this situation, there will be no more punishment."
Thomas Tuchel: Manager of the Month an award for whole team
Chelsea head coach Thomas Tuchel says his Manager of The Month award is recognition for the whole team and not just him.
Furthermore, Tuchel will not take action against whoever the source of the leak of the information was.
"That it got out… I get used to it in modern times," he admitted. "There are too many channels and ways that information can get out. I heard even that some of my debrief from the match got out there too. Ok, it's not nice.
"If we have meetings they have to be confidential and in the meeting. Nowadays, information comes out and that may not be what we want.
"But I am not going to focus on who is the leak or whatever. I don't want to lose my trust in the group so I will accept it."
Tuchel welcomes options back

Turning his attention to Wednesday's first leg against Porto in the quarter-finals of the Champions League, Tuchel had some welcome news in terms of selection.
Christian Pulisic, N'Golo Kante and Tammy Abraham are all available for the squad.
"They are fit enough to be in the squad and will be in the squad," Tuchel confirmed. "Christian went out just before an injury could happen; he said it at half time that if he continued there would be an injury coming. So we took him off.
"Tammy is in the squad and NG did a test and will be on the bench. He is comfortable to be on the bench."
---
Give our social media channels a follow – we're on Facebook, Twitter and Instagram
---
Another player who is in contention to play is Olivier Giroud. The striker will be particularly looking forward to it; the last time he played at the stadium in Seville that will host Wednesday's game, he scored four goals.
"He is in the running and in the squad," Tuchel said of the Frenchman. "He is excited to return to Sevilla, he has history there, scoring many goals in this campaign. So he is in the running.
"I'm super happy today because everybody was back in training. So we will have some major decisions to make and I am sure everybody will be ready for the game."
READ MORE: Chelsea seeking to scupper major Man Utd swap to leave flop in the lurch