Villas-Boas: I loved Jose Mourinho – until it all went sour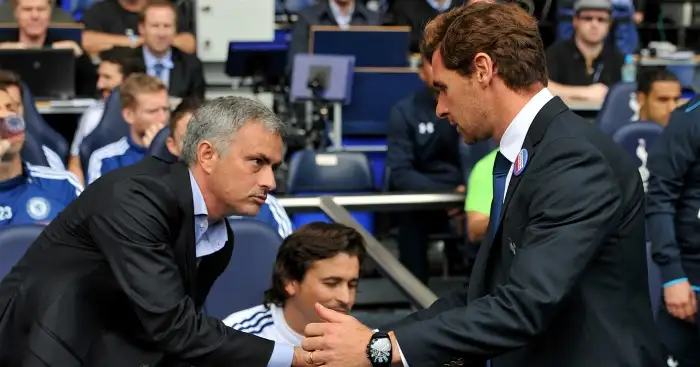 Former Chelsea manager Andre Villas-Boas says he "loved" Manchester United boss Jose Mourinho – but says their relationship is now so bad he doesn't have his mobile number.
Villas-Boas was Mourinho's assistant at both Porto and Chelsea, eventually pursuing his own career as a manager at Portuguese club Academica before stints in charge of the Blues and London rivals Tottenham.
Although Mourinho inspired Villas-Boas to turn to management himself, the former Zenit St Petersburg boss has revealed it was not for the right reasons following a bust up while the pair worked together at Inter Milan.
During his time as Tottenham boss, AVB revealed that his relationship with Mourinho had soured to the point that the pair hadn't "even spoken for quite some time. I haven't even got his number now".
Yet still the 38-year-old looks back fondly on his time under Mourinho and his growth as a coach.
"In my formative moments working with Jose was the best time of my life – I was able to lean to many things and working with him takes you to another level," said Villas-Boas on Tuesday, speaking in Amsterdam.
"You fall in love with him and he becomes your idol.
"I wanted to be like him, know everything that he knew and absorb all the information he was giving."

Like Mourinho, a mega-money move to Chelsea came his way, only to end abruptly after less than a year, before he moved to Spurs where he spent little more than 15 months.
However, he is quick to point out that while he idolised the now-Manchester United manager while working with him, things changed very quickly when he showed an inclination to go out on his own.
"Then you fall on the wrong side of Jose and that's when things change and you realise that you've been blinded by someone.
"He has this fascinating capability of getting the best out of you, which has good or bad consequences for people.
"My consequences were that as a result of the argument or disagreement we had, I started my coaching career."