West Ham face January bidding war for Jesse Lingard as new price emerges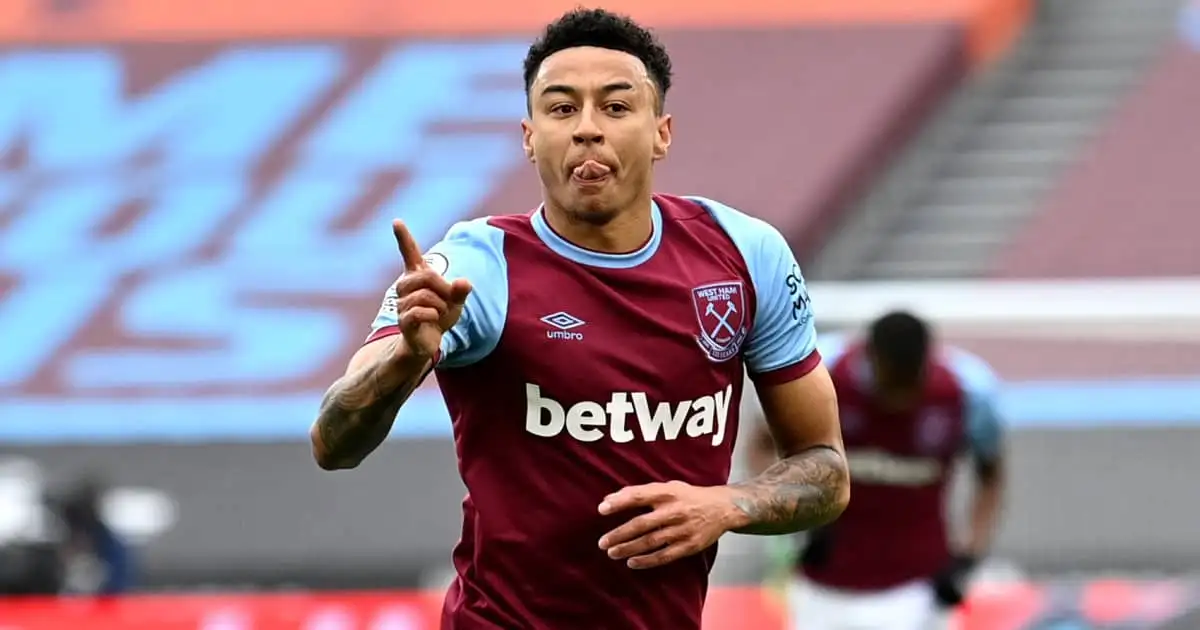 David Moyes remains keen to bring in Jesse Lingard during the January transfer window – but the West Ham boss has been warned to expect a bidding war for the Manchester United man.
The 28-year-old has fallen back to his previous level of game time following his loan spell in London. He starred for West Ham last season, netting nine goals in 16 games. But while a packed United September schedule presents opportunities, Lingard has still only played 28 minutes this season.
Hammers boss David Moyes made public his desire to sign the player on a permanent deal this summer.
However, Red Devils counterpart Ole Gunnar Solskjaer insisted that the revived midfielder forms part of plans.
That has not proved the case so far and with less than a year left on his contract, Lingard has reportedly rejected a new deal.
Now the player appears destined to leave again, with his plea to Solskjaer likely to fall by the wayside.
As such, it looks increasingly likelty that Lingard will be sold in January. Reports state that United would rather get a fee for him then, than lose a player for nothing next summer.
However, any final decision will be made nearer the time and depending on how much game-time he gets before then.
Indeed, pundit Kevin Phillips, speaking to Football Insider, insists there will be plenty of clubs keen to rival West Ham.
"It's still a no brainer," Phillips said of Lingard leaving in January.
"We all know his game time will be limited at Old Trafford and I don't think he'll sign a new deal.
Manchester United make Rice their number one priority
Manchester United's transfer round up including Declan Rice, Bruno Fernandes and David de Gea.
"He will probably let his contract run down and he could go in January or wait for West Ham in the summer.
"Then he can demand even more wages and plenty of clubs can one-up each other then. So that might be the best move for him.
"Once it gets to January there will be other clubs interested, I'm sure. I wouldn't say the writing is on the wall but it's clear it's time for Lingard to move on.
"He would still be a massive signing for Moyes."
---
Give our social media channels a follow – we're on Facebook, Twitter and Instagram
---
January price for Lingard emerges
Lingard scored nine times for West Ham after signing on loan in January. He's showed he still has that knack too after netting twice in England's win over Andorra last Sunday.
And amid claims United could be look to offload in January, they will still reportedly demand a relatively steep fee for the 28-year-old.
Indeed, United's director of football John Murtough will reportedly tell suitors that Lingard will still cost upwards of £12m. Furthermore, he reportedly believes he can still achieve a fee of £15m for the player. A potential bidding war would certainly help those chances.
That fee, however, is some drop-off from the minimum £25m United were seeking in the summer.
However, it's thought West Ham will re-explore the prospective deal should the Red Devils indicate they are willing to sell.
And after Roy Keane destroyed the star, telling him he's been left in "no-man's land", a move will probably be for the best.
READ MORE: Moyes urges caution on award-winning star amid 'fresh start' at West Ham