Tottenham, Man Utd put transfer wheels in motion with battle for Champions League ace to commence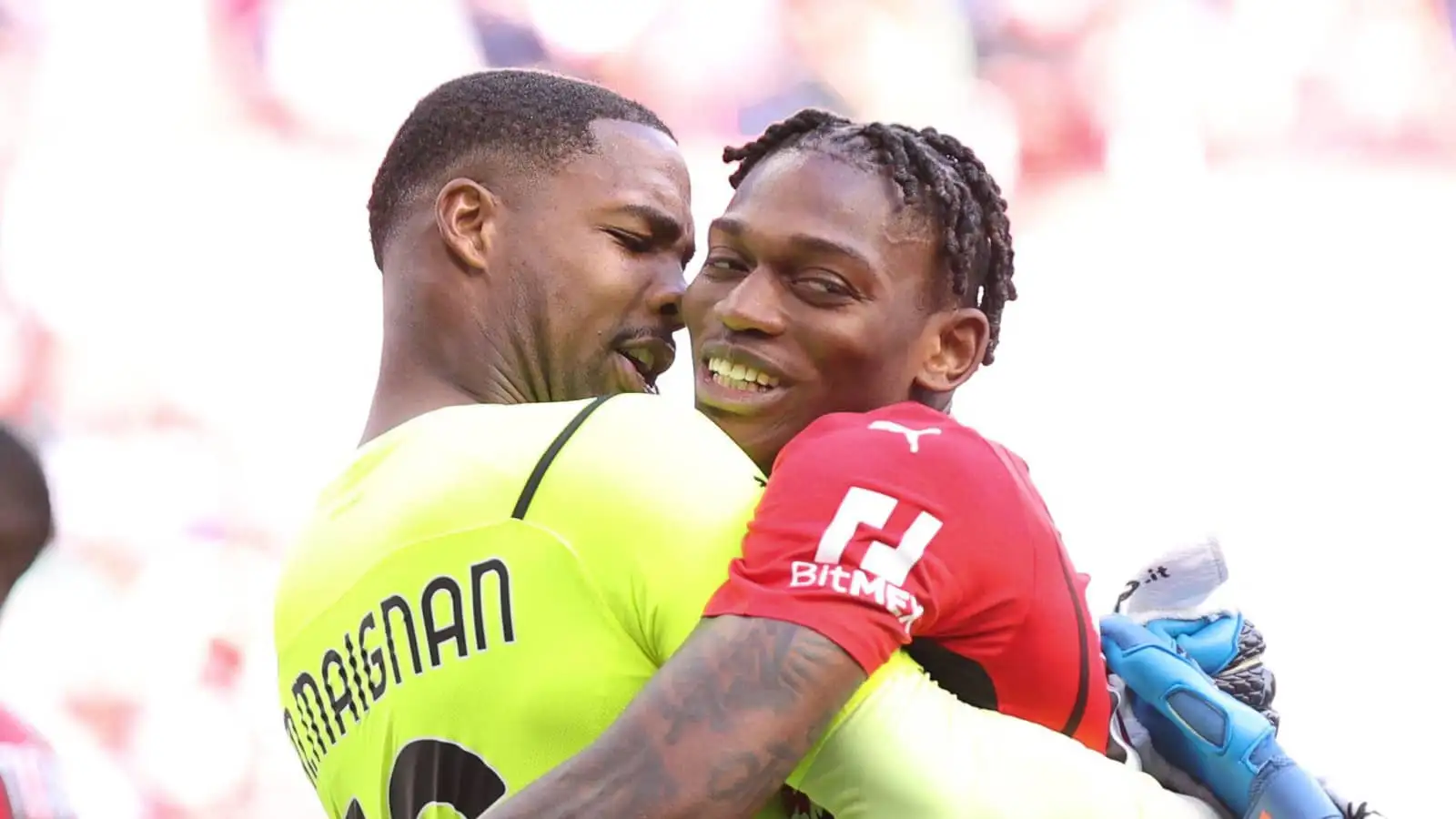 Tottenham and Manchester United have both reportedly sent lucrative offers to AC Milan for the services of goalkeeper Mike Maignan.
Both Spurs and United are in relatively strong positions this season. Indeed, the 'big-six' clubs are both living up to expectation, and are within the Premier League's top six places.
Tottenham find themselves both three points and three places above United, in third. However, a loss in their last game meant they are likely to slip away from the top two, who both have games in hand.
Still, they are performing well, for the most part. Indeed, Antonio Conte's side are top of Champions League Group D, having won two out of their four games, and drawn another.
Whereas, United were consigned to the Europa League this season. The Red Devils are currently second in their European group, and are likely to advance to the next stage of the competition.
Indeed, both sides are in decent form at the moment. Both squads were improved upon over the summer, with relatively new managers putting their stamp on their teams.
It seems the bosses of the two clubs want to continue to improve, and the goalkeeper position is next in line for an upgrade.
The keepers at both clubs are over the age of 30, with Spurs' Hugo Lloris (35) four years the senior of United's David De Gea (31).
Still, each club will be keen on making sure they have a player in place to fill the role in future.
Man Utd, Spurs make Maignan bids
Both clubs are said to have made bids for a Champions League goalkeeper.
That is according to CalcioStyle, who claim that offers have been made from each side for AC Milan stopper Maignan. The offers are both reported to be five-year deals, worth over £100,000 per week.
The Frenchman seems deserving of a lucrative contract, given how he has performed in Italy. Indeed, Maignan made 32 Serie A appearances last season, keeping 17 clean sheets.
What's more, he had a spell towards the back end of the season when he went six games without conceding. Clearly, he was vital to Milan's first Serie A title since he 2010/11 season.
The report does not state how much Spurs and United are willing to pay. However, it may have to be a decent sum to prise Maignan – who is under contract until 2026 – away from Milan.
The Serie A champions will not want to go down without a fight, given how important the Frenchman is.
Spurs looking to the future
Spurs, especially, seem to be looking to the future with their bid for Maignan. Lloris might well be gone by the end of next season, and Conte will want to ensure a good goalkeeper takes his place.
Given that Maignan may be the man to usurp Lloris in the France side – having played three of their last five games – he seems a good pick to do the same at club level.
Given Lloris' career is winding down, the north London outfit may put up a good fight to secure Maignan. Still, there is threat from United, despite their goalkeeper likely having more years at the top left in him.