Tottenham told of costly mistake in signing 'flop of the season', who they're better off without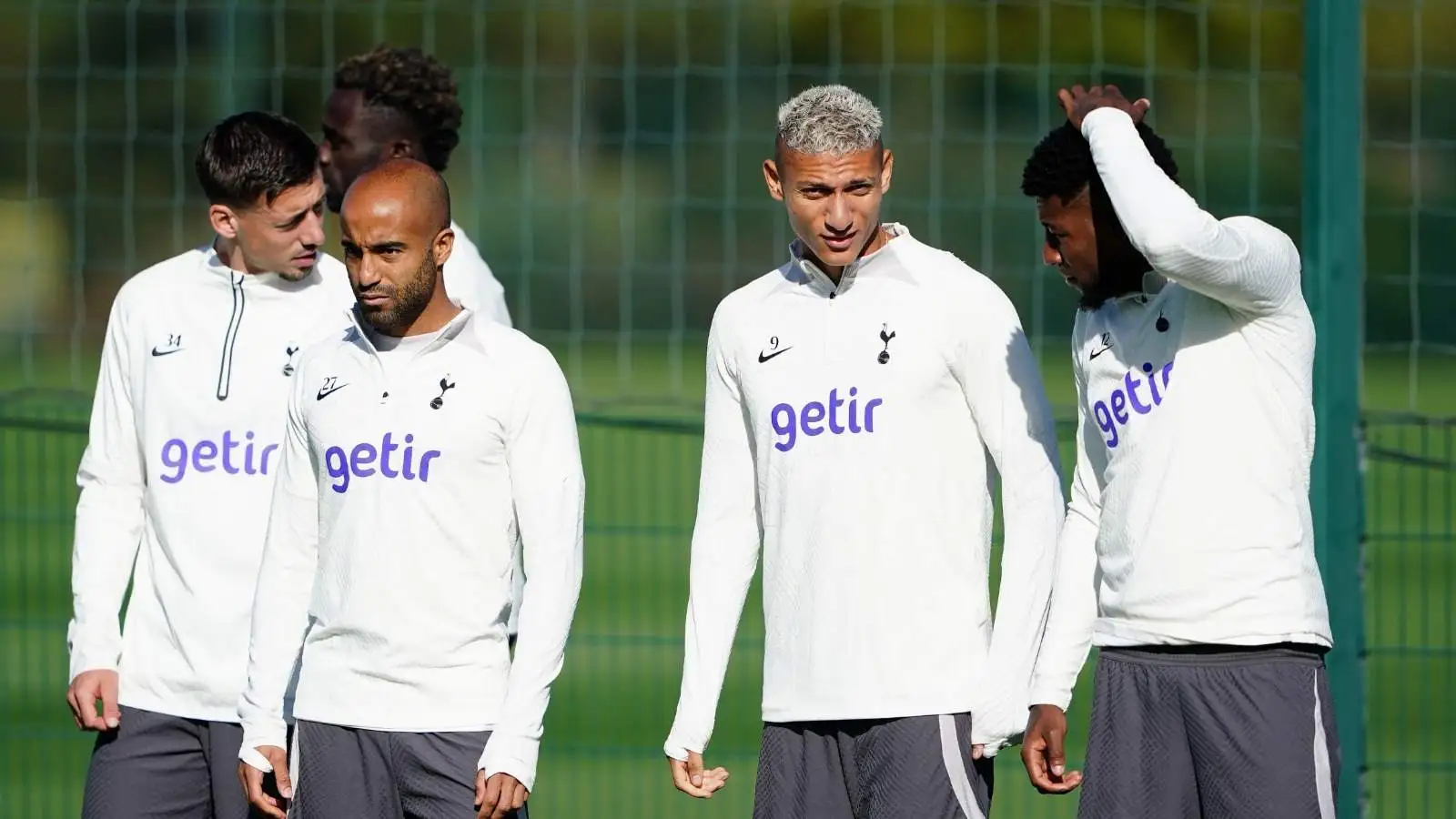 Gabby Agbonlahor feels Tottenham have wasted £60million on "flop of the season" Richarlison, as they're a "better team" when he's off the field.
The expensive signing of Richarlison was one that, rightly, raised eyebrows in the summer. Tottenham have one of the most potent attacking pairs in the Premier League in Harry Kane and Heung-min Son.
The pair have combined for the most goals of anybody in Premier League history. As such, adding another attacker into the mix, no matter how good they might be, seemed unnecessary, due to the pair's impact.
The logic was presumably that another attacking option would elevate them past their current status.
However, Richarlison has done little with the chances he's had – unsurprisingly unable to force his way past Kane and Son. Indeed, he's played 25 times in the league, starting on 12 occasions, and scored just once.
His statistics as a provider have not been much better: the Brazilian has assisted four times in the league.
As such, he's done little to positively impact the side, and the signing has not been vindicated.
That has led to reports the club are willing to listen to offers for him, with a couple of sides apparently interested in taking him off Spurs' hands.
Richarlison 'flop of the season'
Former Premier league striker Agbonlahor pulled no punches in his assessment of the Tottenham striker.
"Look at Richarlison, how many chances is he going to have? For me, he is the flop of the season," he said on talkSPORT.
The pundit feels Spurs have wasted their £60million, and his measly total in front of goal means that outlay was not at all worth it.
"He's going to cost Spurs 60 million pounds, three goals in 33 games or competitions. A goal every 10 games, one goal 25 Premier League games. One goal since September, substituted again today, 59 minutes," Agbonlahor added.
"You were a better team when he came off, flop of the season."
Fresh start a good option
Richarlison might be better served moving away from Tottenham. He was the star man at Everton, bagging 53 goals in 151 games, and played a big role in them staying afloat last season.
He could surely impact a side higher up the table than them, but that's not happened at Spurs, and looks like it may not do in the future, given Kane and Son's presences.
However, if he was to go to a side where he was given the chance to be the main man, he'd potentially be able to replicate the impact he had at Everton.
Whether or not he is offered that chance remains to be seen. However, it seems he needs to move on to get his career back on track, and he could still be a top asset for a club if he does that.
READ MORE: Shock Tottenham transfer news emerges as club decides against completing expected £30m signing