Tottenham takeover latest: Club an 'easy sale' to super-rich US consortium if one key issue is resolved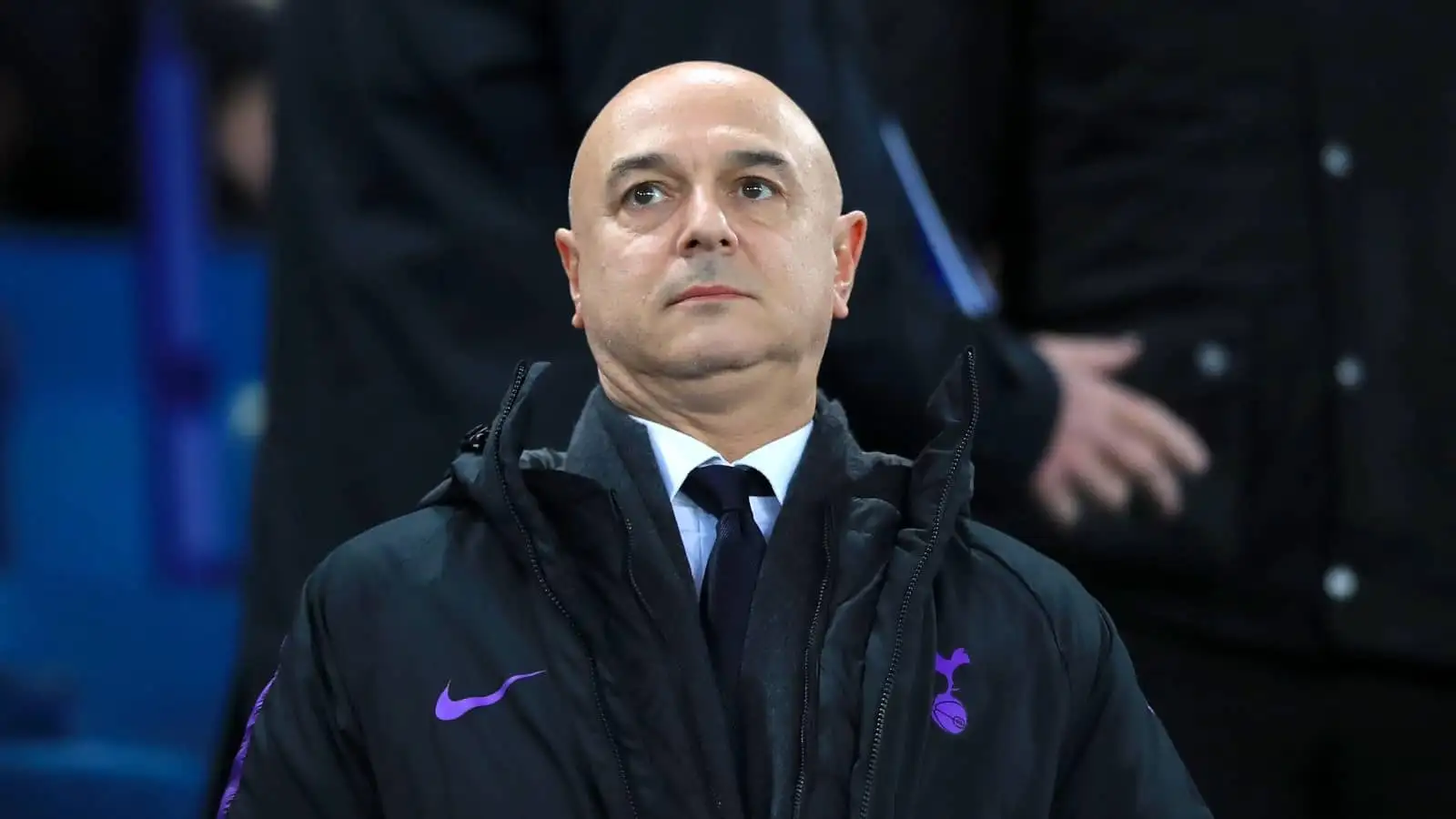 Tottenham Hotspur have been described as an 'easy sale' to a hugely wealthy US group, as long as club chairman Daniel Levy comes down on his price tag.
Plenty of Premier League clubs now have American owners, including Liverpool, Chelsea, Manchester United, Arsenal and Aston Villa. And Everton are now poised to join that list.
On Tuesday, it emerged that Everton owner Farhad Moshiri is on the cusp of selling the Toffees to investment firm 777 Partners, who are based in Miami.
Moshiri had previously been in talks with fellow US group MSP Sports Capital, but those discussions collapsed in August. Everton fans could soon get what they have been protesting for though, with Moshiri to be replaced by 777 Partners.
The Telegraph have now provided a report taking a look at America's investment into the Premier League, and it includes some interesting information about Tottenham.
The North London side have been identified as a key target for US capitalists looking to venture their way into European football.
READ MORE – Exclusive: Liverpool delay saw Tottenham sensation dash Klopp's hopes of mega-money Anfield transfer
The report includes an interview with an unnamed US banker who was recently involved in a consortium bid for Man Utd. They said: "Tottenham are always of interest if someone can finally get Daniel Levy down on price."
Another banker with inside knowledge of the football ownership market agreed, while adding that Spurs 'are one of five easy sales here (in the UK)'.
Tottenham valued at £3.5bn, reports claim
MSP Sports Capital could finally obtain the Prem club they have been craving, as it has been reported they are willing to bid £3bn – alongside Middle Eastern investors – for Spurs.
However, as the US banker pointed out, Levy's stance is key. He has already rejected a £2.9bn offer for Spurs from a different American businessman, having valued the club at the £3.5bn mark.
It seems Levy will need to compromise somewhat if Spurs are to be under new ownership any time soon. Although, most people in the English game know how hard the 61-year-old is to negotiate with – just look at how he managed to hold out for £100m for striker Harry Kane, even though the hitman was in the final year of his Spurs contract.
Meanwhile, Spurs boss Ange Postecoglou has explained how he managed to convince one player to stay at the club, allowing him to thrive in the new system.